Flowers help brighten up a room, and they can be even more beautiful if you learn certain techniques to design a flower bouquet. You can purchase different cheap flowers at a flower shop, and try to arrange it in your vase at home. However, creating a stunning bouquet isn't just about compiling a bunch of flowers and tying them up with a string. It requires art and balance to make an arrangement look breathtaking.
If you want to know how you can improve your arrangement talents and design a flower bouquet, here are some easy tips for you to keep in mind.
5 Creative Tips to Design a Flower Bouquet at Home
① Know your Theme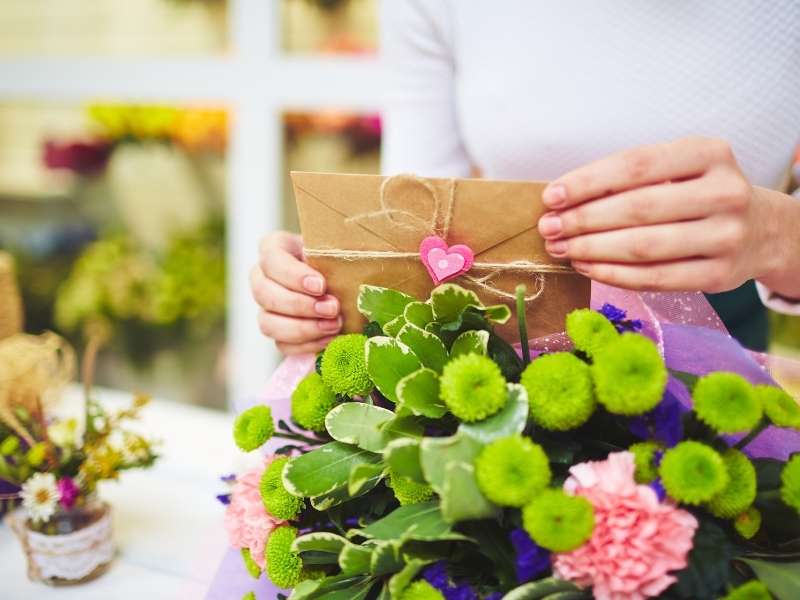 Every bouquet has a theme that depends on the purpose of the arrangement. If you're looking for an arrangement that is designed for funerals, The Bouqs Co. offers a wide range of sympathy flowers that represent respect and thoughtfulness. 
On the brighter side, you can design flower bouquets for other special occasions such as anniversaries, birthdays, celebrations, or simply just for décor.
If you're planning to create a bouquet to serve as part of your home's décor, pick a theme that goes with space. It can be fun and bright, or cool and soft. You just have to make sure that the flowers you pick are in season so you don't have to spend so much money on them. If it's springtime, you can go for tulips that are in full bloom.
② Pick A Color Palette
Before working on your bouquet, pick a color palette to work with so that you're more organized when purchasing flowers. When you're in a shop and you see bright yellow daisies that you think looks amazing, you might tend to force it into your bouquet. Not all beautiful flowers look beautiful once they're together. Rather, they should be balanced with a strict color palette.
When picking a color palette, choose the main color and look for complementing colors to support the main flower and not overshadow it.
③ Add Greenery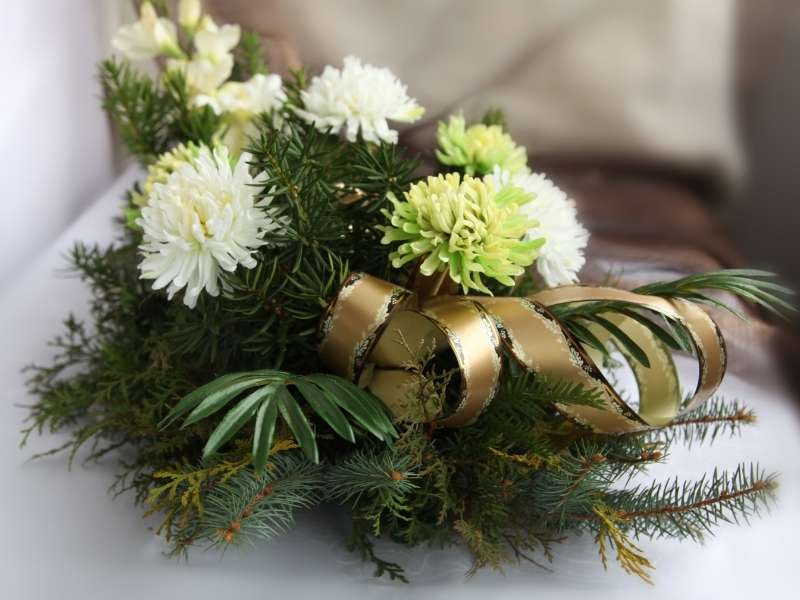 To create better balance and texture to your flower bouquet, consider adding foliage. This can help make your simple home-made flower arrangement into something more professional-looking and you could even sell it for a much higher price.
Choose greenery that matches your color palette well. Then, try brighter leaves if your color palette is bold and bright. Then, try lighter leaves for a softer and lighter color palette. Remember, balance is the key, and don't overpower the flowers by making the foliage look like the main focal point rather than the flowers. The greenery must only add life and nature's touch to your arrangement.
Beautiful greenery includes myrtle, eucalyptus, honey bracelet, and grevillea. These are great options that work well with a ton of flower arrangement themes, especially if you're going for a boho or rustic vibe.
④ Create Balance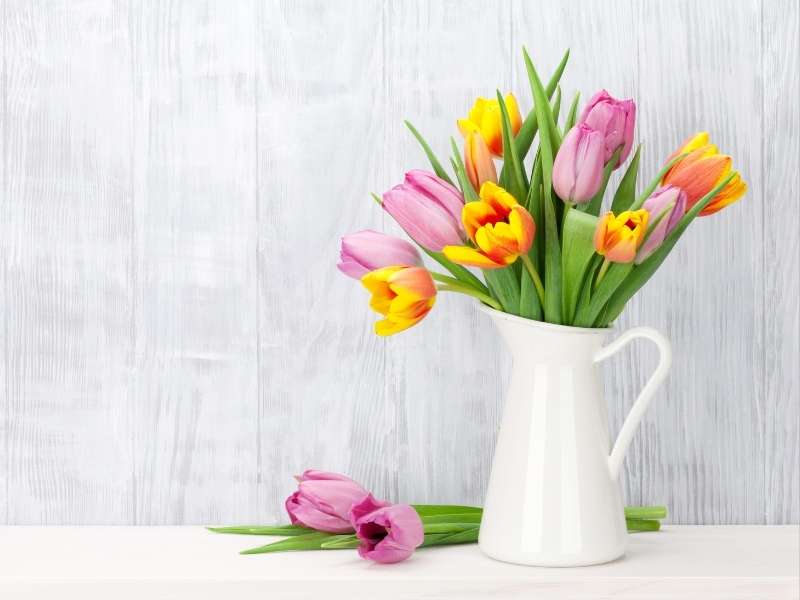 When arranging your flowers, maintain balance, and don't let the supporting flowers outshine the main flowers. Be certain that the balance from all angles. Simply properly distribute the bouquet's main flower. Keep them symmetrical and in balance.
Along with this, create a focal point for your arrangement. Make your main flower the focal point and don't let the filler flowers take over the arrangement. This is done by having more of the main flowers in the arrangement. If you want to have the same amount of supporting flowers, make sure that they have different varieties and not just a single type so it's clear that they're simply supporting your main ones.
Aside from having more main flowers, also select main flowers that are larger than the rest of the group, so they stand out even more.
⑤ Choose the Right Container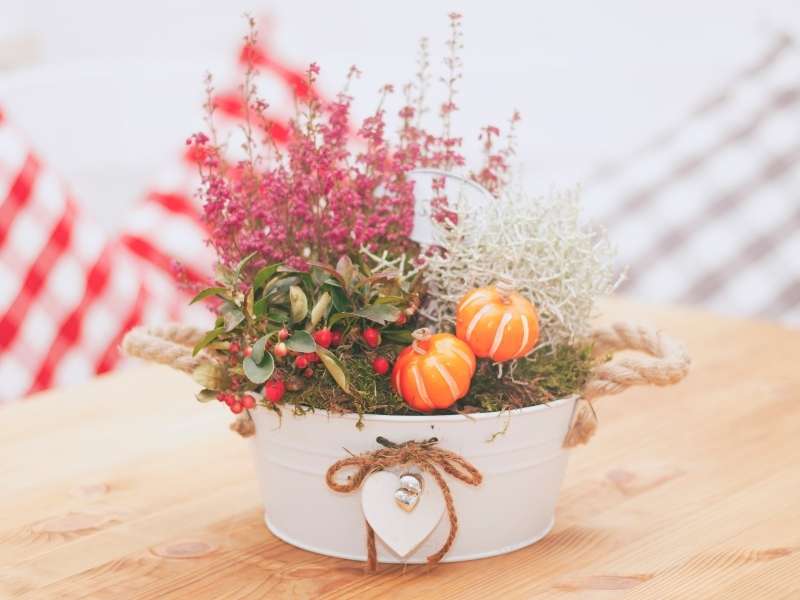 Picking the right container is as important as choosing the right flowers for your bouquet. Make sure that you choose a vase or paper wrapper that properly matches the theme and look of your flower. You don't want it to overpower the whole look of your flower arrangement. Rather, your vase or paper wrapper must complement the design and theme of your bouquet.
Conclusion
It's so much fun to design a flower bouquet, but that's not all. It can be therapeutic because flowers actually lift a person's mood. When designing your bouquet, it's best that you try to keep balance and harmony in the color of your flowers.
Next, stay on theme within your color palette. This helps you produce better quality flower bouquets. You can also look for flower arrangement inspirations if you need additional ideas.
So, design a fantastic flower bouquet for your home. We believe you will find that this type of learning is fun, creative, and good for the soul. If you have any questions or suggestions, we'd love to hear from you in the comments below. Also below is a selection of links to take you to more interesting posts about all things design for your home or business.
Images Courtesy of Canva.
Other Posts You Might Enjoy:
Tips For Decorating Your Home With Flowers
Forever Fresh: How to Keep Your Flowers Fresh for as Long as Possible
The Fascinating Etymology and Symbolism of Flowers
Share This Story, Choose Your Platform!