Growing garden flowers is a joy that many homeowners enjoy. However, for some, caring for a flower garden might seem like a huge project that's too big to undertake. But for most the joy of gardening outweighs the time and effort it takes.
So, if you've got flowers in your landscape or want to add them, here is a basic but effective checklist for caring for your garden flowers.
Colorful & Thriving Garden Flowers

 • Your Checklist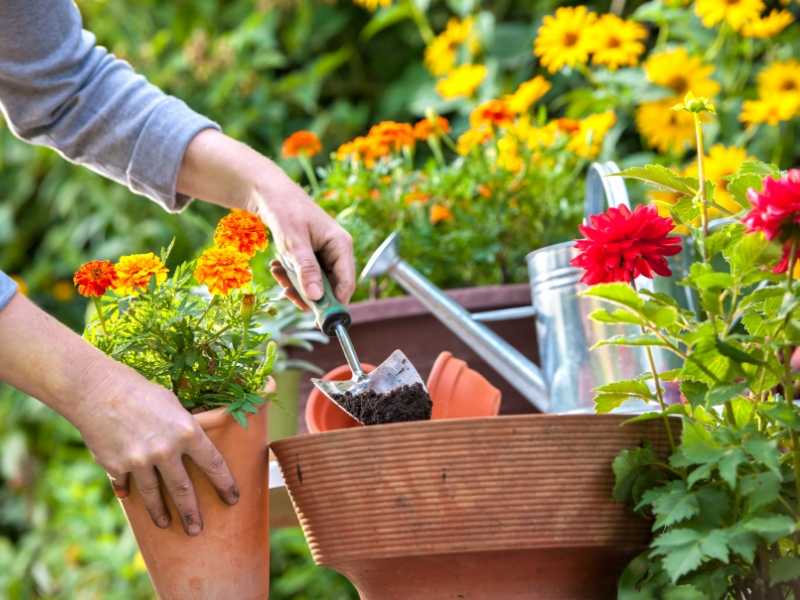 ⎆
Start with Healthy Garden Soil
Unless you live on the banks of a river with it's inherently rich, dark soil, you will have to add things to your garden soil to keep it healthy. One of the best suggestions for healthy soil is to spread a layer of mulch. Mulching is an art all by itself but it can come from any organic substance such as grass clippings, raked leaves, or straw.
Some people even have mulcher units that they add a variety of organic matter from around the home. After you determine the source of your mulch, spread it evenly over your flower beds to add nutrients to the soil, to keep the flower roots cooler, and to prevent moisture loss from evaporation.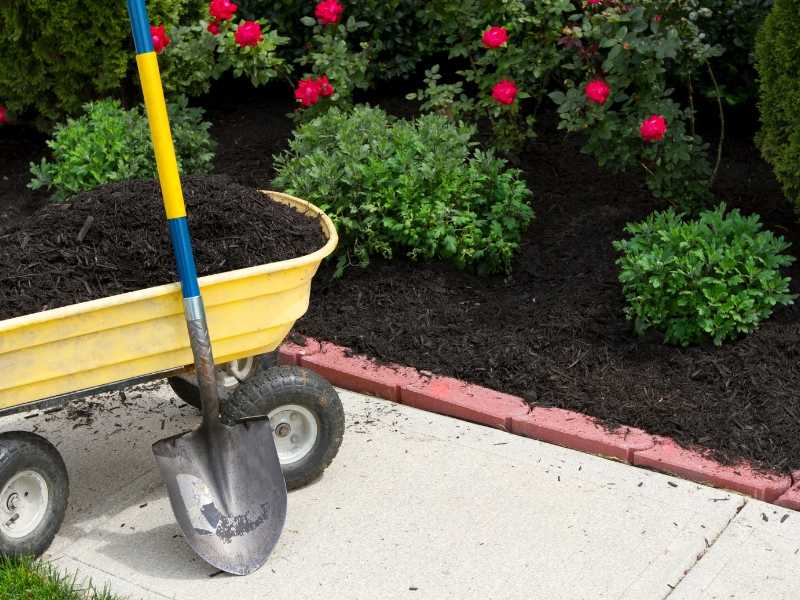 ⎆
Garden Watering Schedules
Watering schedules are important both for the health of your plants and for you because you will find the care and maintenance of your garden much easier when you stick to a regular schedule. Mornings or evenings are the best times for watering to keep the hot mid-day sun from burning your flower petals with the glare of water drops on them.
Please note that it's also best to use soaker hoses to protect your foilage from sitting water that might lead to flower diseases. Or, if you use a hose with a sprayer, adjust the nozzle so that the water goes directly to the soil with little or no direct water to the tops of the plants.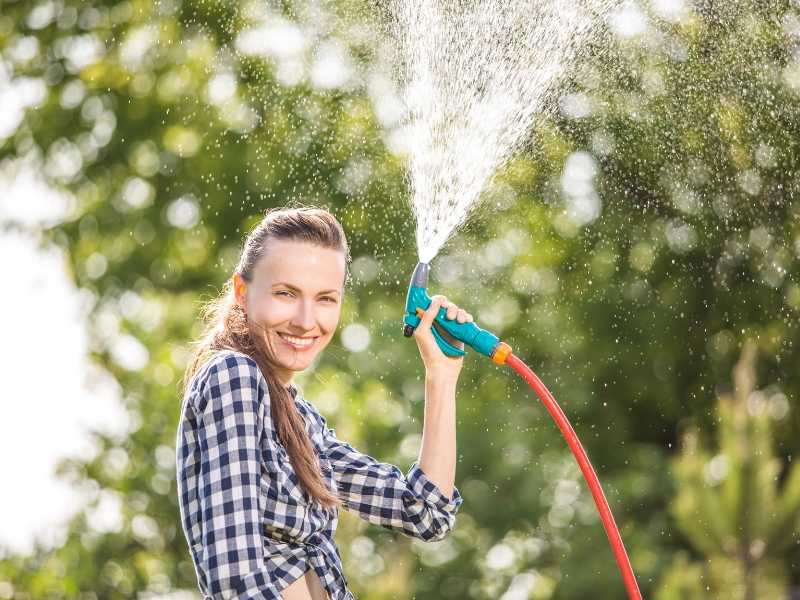 ⎆
Pinch the Perennial Blossoms
On most perennial plants, pinching the dead blossoms is important for the health of the plant. It also serves to promulgate new and fuller growth that keeps your plants stronger and healthier overall. Another good idea is to add the old blossoms to your mulching pile.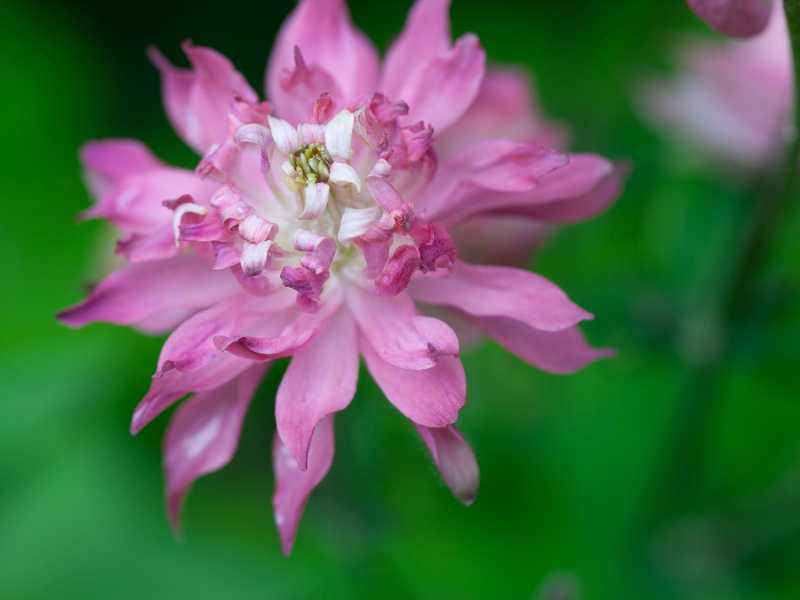 ⎆
Keep the Weeds at Bay
Weeds love the summer sun so it's important to pull them every day. Pulling weeds sounds tedious but weeds use a lot of moisture and nutrients that your flowers need. Overall, it's a balancing act that you need to stay on top of for a healthier garden.
Keep in mind that pulling weeds when they are young is the most effective prevention. Pulling them young also prevents them from developing seeds which will then spread the weeds rampantly. All this makes weed pulling an important part of your daily gardening routine.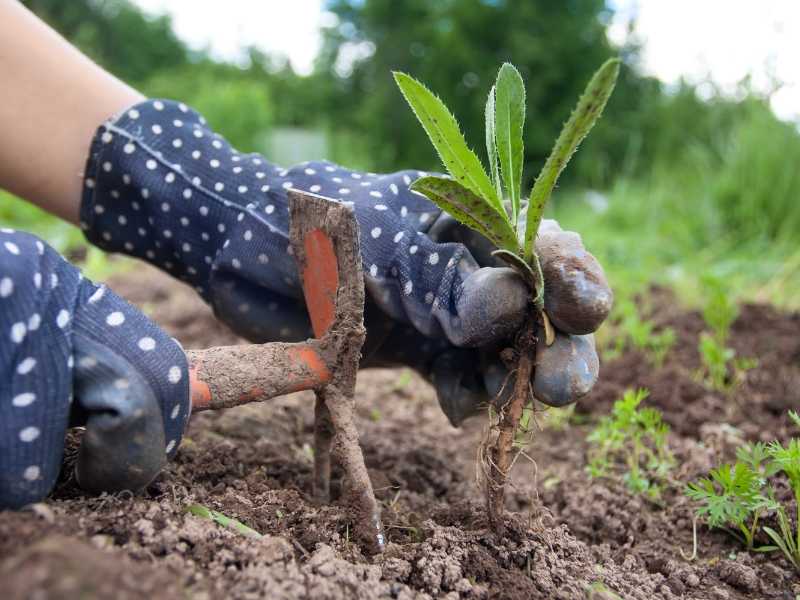 ⎆
Know Your Garden Pests
Always keep your eyes open for harmful garden pests. Visit your local agricultural websites and local government resources to learn about the pests in your geographical location. Pests are not a favorite subject for many gardeners but again, it is a part of the natural ecological balance of your yards and gardens.
So, take the time to do your research to educate yourself on the best methods of pest control. Moreover, when you decide upon your method of pest control, we suggest that you take the time to consider all organic methods first over harmful manufactured chemical products.
⎆
Bonus! Healthy Family Bonding
Gardening is an activity that the entire family can share and enjoy together. So, get outside together and get your feet and hands in the dirt to share the experience of growing something beautiful. Let us know how you share the gardening experience in the comments below. Below, you will also find some great links to additional summer outdoor ideas.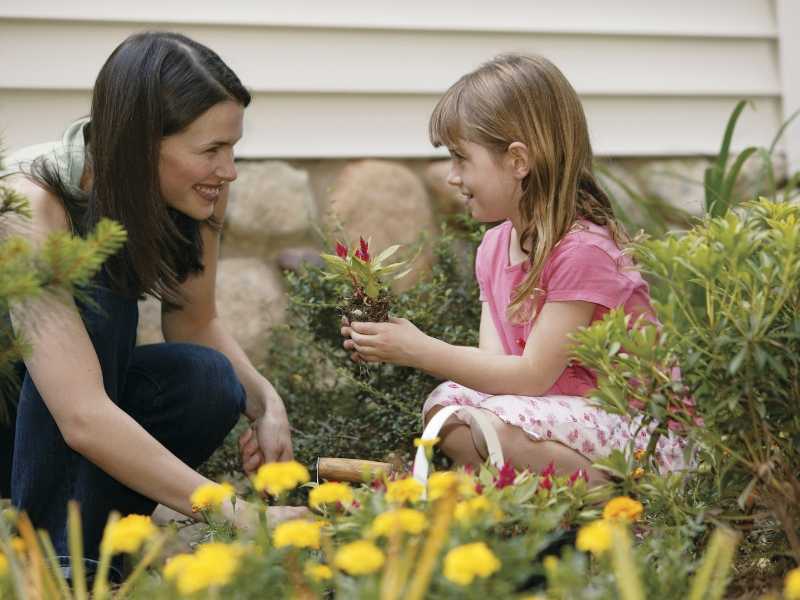 All Images Courtesy of Canva.
Other Posts You Might Enjoy:
Introduction to Irrigation of Your Lawn and Garden
4 Inclement Weather Summer Design Solutions for Your Patio or Deck
How to Create Shade for Summertime FUN!
Share This Story, Choose Your Platform!