Did you just sell your home but can't seem to find another place to live? Are you moving overseas? In both scenarios, you need a safe place to store your personal belongings till you are ready to move into your new home. This is when temporary storage during relocation becomes necessary.
Certain homeowners require more time between houses to renovate the new place or create a perfect layout. Additionally, those moving abroad need more time to find an ideal area in which to settle. So, not surprisingly, most moving companies offer convenient solutions to their clients in the form of temporary storage.
Professional movers keep the possessions of clients in their storage facilities until contacted to deliver the goods to the prearranged destination. But, rest assured that the storage units are secure and include air-conditioning to prevent damage from moisture.
If you might find yourself in between homes when moving from one location to another, this is something you need to know. So, we invite you to continue reading to learn about the key benefits of using temporary storage during relocation.
Using Temporary Storage During Relocation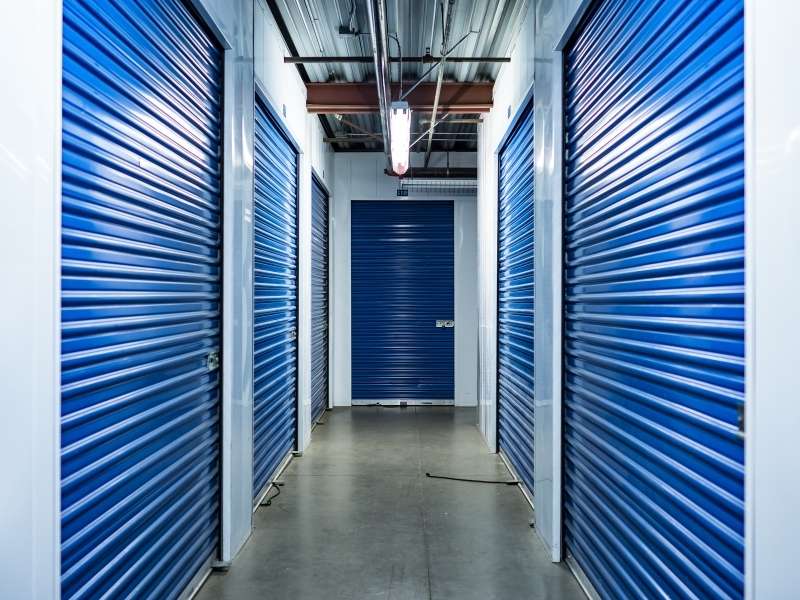 Being Between Houses
It's common for homeowners to find themselves between houses when looking for a new home. For instance, you might receive a good offer on your existing home even though you haven't found a new one yet. In case the offer is too favorable to deny, you must find temporary accommodations until you find your next home. Go here to learn some tips about knowing if a house is right for you.
In the meantime, you could stay with a friend or family member, or rent an apartment. However, the boxes packed with belongings, furniture, and appliances aren't likely to fit in your temporary apartment or the house of your friend.
You can't afford to unpack either, as you might relocate to a new address in less than a week. Of course, you don't want to take advantage of the hospitality of your friends or family by cluttering their homes with your possessions.
In such scenarios, moving companies provide clients with storage services until the day of moving. Once these workers load the truck with your belongings, the items will be taken to a private storage unit and stay there for as long as necessary.
So, as an alternative to storing the items in a self-storage unit, use the storage services of movers to eliminate the fuss and worry on relocation day.
Decluttering Time
Decluttering is another key benefit of using temporary storage provided by moving companies. Homeowners aren't even aware of the huge number of items they own until it's time to pack them in boxes. After making an inventory list of all possessions, individuals aren't usually interested in transporting all belongings to their new house in order not to clutter the space from the moment they set foot inside.
Moreover, some people are forced to downsize simply because their new residence isn't spacious enough to fit all their possessions. A short-term solution to this problem is using temporary storage until you decide what to do with the excess items.
You might sell them online, organize a garage sale, or donate them to people who need or want them. The following link, https://realestate.usnews.com/real-estate/articles/how-to-declutter-your-home, includes some practical tips about decluttering your home.
In addition, by decluttering your home, you reduce the relocation cost charged by moving companies. It's also possible to reduce the price of both local and long-distance moves by deciding to declutter the items you no longer want.
As a result, movers then spend less time loading the truck, thus charging less for their services. Also, it reduces the weight of the load, which is of great importance in the price of long-distance moves.
Expect the Unexpected on Moving Day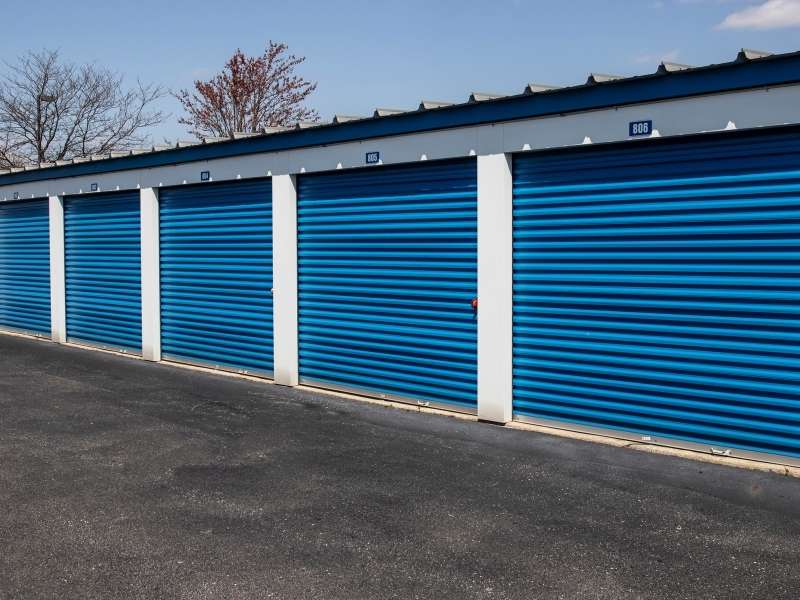 Relocation days don't always go as you expect in spite of the months spent in preparation for this event. Unexpected problems are waiting around the corner, threatening to impede the moving process. For instance, weather hazards aren't usually on the agenda of homeowners but might be ruinous on the day of the relocation.
Heavy snowfall can make relocation impossible due to the likelihood of snowdrifts blocking the road. So, the moving truck might be able to arrive in front of your house or reach the final destination. Keep in mind that moving trucks aren't supposed to be driven during heavy snowfalls in order to prevent accidents.
Furthermore, hailstorms and torrential rain can also postpone relocation, as hail is an enemy of fragile goods. Additionally, ice is responsible for making roads slippery and hazardous for the transportation of your possessions. Consequently, the movie would have to be postponed for a few days in order for roads to become ice-free.
While waiting for the weather to normalize, homeowners have no other alternative but to store their possessions in a safe location. Fortunately, by hiring a luxury mover, you can have your personal belongings stored in a secure, climate-controlled storage unit. When the issues get resolved, the workers will move the items from the unit to the truck and head to the final destination.  
Renovating Your New Home
Another crucial benefit of using storage services when moving house is making changes to the new household. Homeowners often decide to renovate or redecorate their new residence in order to make the place cozier and more functional.
For example, some individuals decide to knock down some walls, repaint the walls, replace the flooring, install new kitchen cabinets, install new windows and doors, etc.
In the course of remodeling, it's better for the space to be empty, not cluttered with boxes, furniture, and wrapped household appliances. While making home renovations, it's easier to damage your belongings while redoing the walls.
Also, if you replace the windows and doors, your items get exposure to the elements. Bear in mind that moisture is particularly unfavorable for the condition of wooden furniture and appliances.
Nevertheless, moving companies will store your possessions in a dry, climate-control unit until your renovations are complete. Paying extra money for temporary storage is more cost-effective than damaging your items while renovating. You also get the benefit of peace of mind since moving companies offer 24/7 security in their storage facilities.
Slow Unpacking
Instead of rushing through the moving-in process, some homeowners prefer to take their time while unpacking and deciding about their home layout. Not all individuals have a plan of how to use and decorate each room, which is why they need some time to come up with a solution.
Nevertheless, seeing a bunch of boxes scattered around the place doesn't help in planning the layout. On the contrary, homeowners get annoyed by the plethora of items all around the house that don't seem to fit anywhere. It's much better to create a plan when the area isn't cluttered with all sorts of items. Also, cleaning the house is much easier in an empty place, allowing you to mop and vacuum every corner effortlessly.
If you need more time to create a layout and clean the house, don't hesitate to use the storage services of professional movers.
Moving Abroad
Moving overseas is a huge decision, requiring individuals to spend more time researching in search of a home. Of course, the last thing you need is to carry all of your possessions to a foreign country without having a place to store them.
In order to travel around the area with no worries on your mind, you can keep the items safe in the storage facility of your moving company. The minute you invest in a house or an apartment abroad, you can contact the movers to ship your belongings.
Moving for Work
The same goes for people moving to another state or country because of work. During the adaptation period, you only need your essentials. This gives you time to ensure a certain area is suitable.
When you buy a home in the area, simply give your moving company a call to ship your belongings.
Also, you have to pay for transportation every time you decide to rent a house in another area. Additionally, people staying in a furnished home must consider long-term storage.
Temporary Storage During Relocation • Bottom Line
Keep your possessions safe while looking for a new home or remodeling it to suit your taste. Moving companies offer secure storage units to help you settle! So, continue doing your research into temporary storage during relocation to find the best solutions for your move.
Do you have any other suggestions? If so, please leave them in the comments below. Also below are several suggestions for more informative articles about ALL things DESIGN.
Images Courtesy of Canva.
Other Posts You Might Enjoy:
Beginners Guide for Moving To A New Home
A Handy Checklist for Moving to Another State
4 Common Moving Myths You Need to Know
Share This Story, Choose Your Platform!