Although they are small purchases, door handles and locks play an important role in keeping the home safe and securing the people's privacy. They also enhance the décor of your rooms if you pick the right door handles.
How to Select Your Door Handles and Locks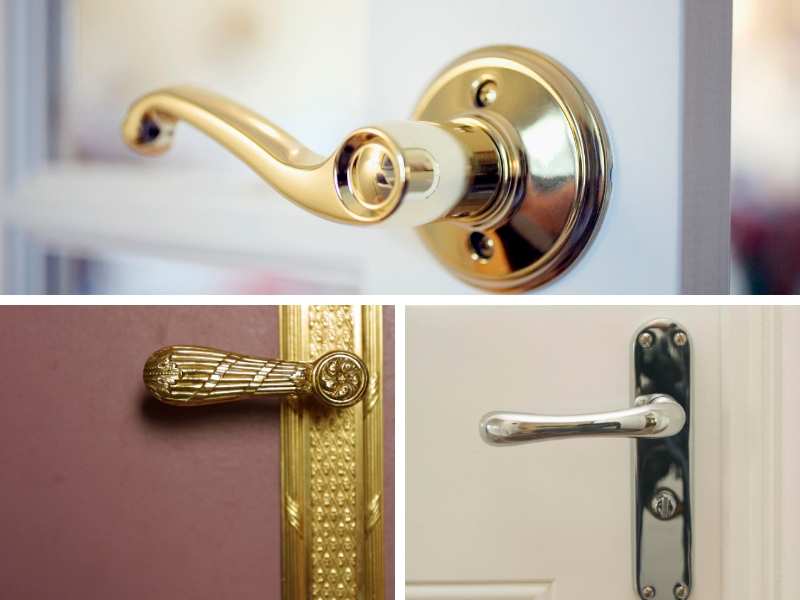 When you're executing a major home improvement project, finding the right door handles and locks may not be easy. To help you, here is a list of a few important things to consider when buying door handles and locks.
1. The Style
Approach the door handle purchase the way you approach other interior design tasks. First, consider the overall theme of your home. Then take into account your room's design and the design of the door that your handle will go with.
When you're purchasing a door handle for a renovated room, you must also consider the door handle designs throughout the home. For instance, will you select a different handle or will you pick one that's similar to other handles in your home?
2. Interior Handle • Knob or Lever?
The interior handle you choose for your door depends on the use of the door in your home and the style you prefer. Some people prefer door levers while others like doorknobs. Door levers are easier to open, so they would be the right choice if you have children or elderly citizens in the house.
3. The Function
Once you have decided upon the hardware, you need to determine the door's function. For closet and hallway doors, you'll want a passage, non-locking lever or knob. For bathrooms and bedrooms, consider a locking lever or knob. For decorative doors, consider using a non-turning lever or knob and for higher security needs, go with a keyed lever or knob.
4. Door Setup
If you have extra thick doors in your home, make sure that the door handle and lock hardware comes with a necessary kit for installation or is suited for those thick dominations. You may only have one hole in a door for exterior hardware. Instead of drilling another hole for the deadbolt, consider keyless deadbolt. This will allow you to save a few bucks.
5. The Budget
Determining your budget allows you to know exactly how much you can spend on door handles and locks. For instance, if your door handle is in use more than a hundred times every month, then selecting the least expensive door handles might not be the right way to go.
To make sure that your door handle is hard wearing and within your budget, we recommend that you buy from the Anvil door handles product line. We find them to be of excellent quality and style in addition to their reasonable prices. So, check them out.
We all want to feel good about the security of our family and guests. To be certain that you do, follow each tip carefully to purchase the right door handle and lock for your home. Then, relax and enjoy the peace of mind that comes from knowing your home is safe and secure.
Other Posts You Might Enjoy:
4 Essential Home Improvements You Need to Know
4 Simple Home Improvement Fixes to Sell Your House Faster
7 Types of Fencing for Your Yard or Garden
Share This Story, Choose Your Platform!