Fencing is part of your landscape design and plays a big part in the aesthetic value of your yard. However, it's not just for looks. The function of your fence also determines what type and style of fence you need. To make sure you get the right fencing for the yard or garden, you need to be clear about the purpose of your fence.
Selecting the Perfect Fencing for Your Yard or Garden
Purpose
• Security: keep your animals in / people out.
• Privacy: provide a barrier from the outside world.
• Protection: protect your plants and animals from wildlife.
• Aesthetics: enhance the appearance of your property.
Once you determine your purpose, it's time to select the right fencing type and style. Another consideration is your budget because the cost is often the deciding factor when you choose what fencing material to use. The most common garden fence materials are wood, bamboo, wire mesh or chain link, metal, and electric fencing.
Wrought Iron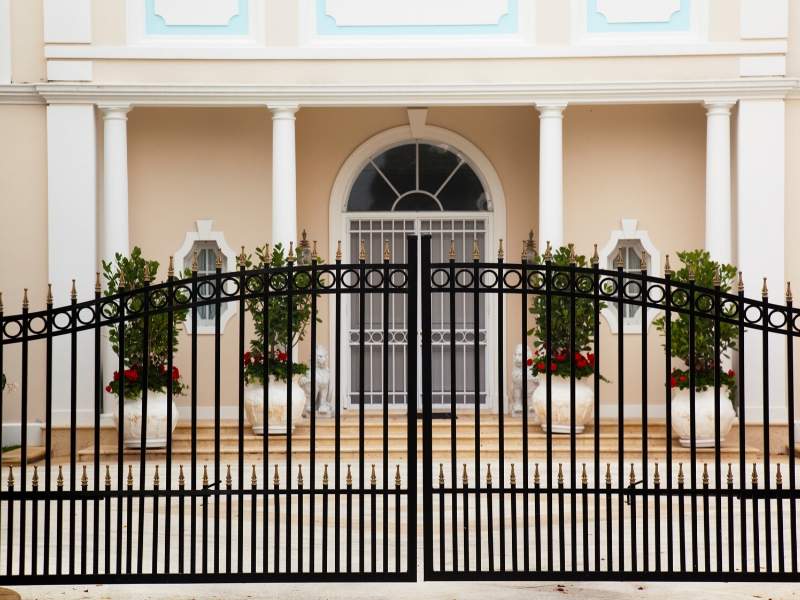 Wrought Iron is the traditional, heritage metal fencing material, and is still used for estate fencing and perimeter fences, but it is gradually being replaced by lower maintenance metals like steel and aluminum. However, a well-maintained wrought iron fence will last a lifetime.
Wrought iron provides a very strong, aesthetic fence, but it does require regular maintenance to protect it from erosion caused by the weather. You may expect to sand it down and repaint it every two or three years for continuous protection from the elements.
Wood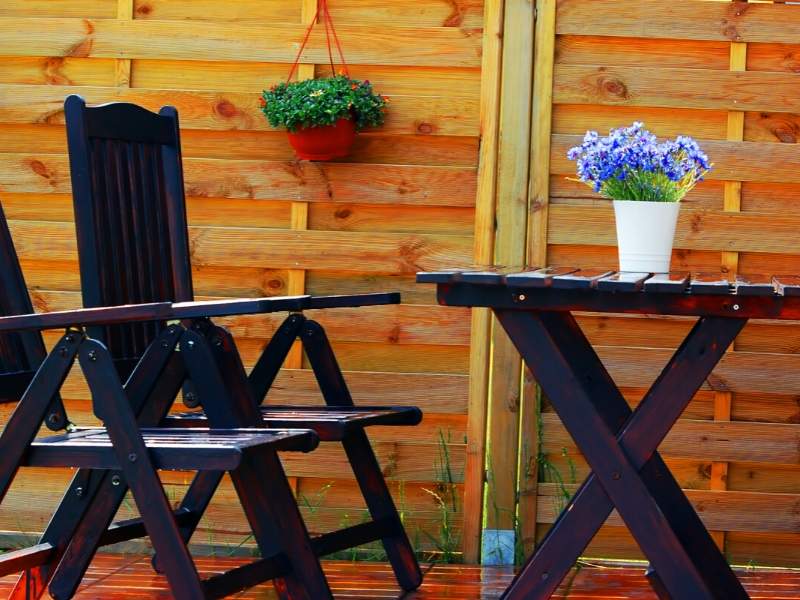 Wood is the natural option because it is aesthetically pleasing, and can be used to create many different designs and types of fencing. You might select a solid fence for privacy or the classic post and rail.
Whether you give it a natural finish or paint your wooden fence, it will require regular maintenance to protect it from the elements. Therefore, plan to repaint or retreat it annually. Additionally, the quality and quantity of the wood determine the cost. For instance, if you are on a tight budget, lap panels might be your least expensive option for wood fencing.
Wire Mesh • Chain Link
A chain-link or wire mesh fence is more functional than aesthetic, but it is also very secure which makes it ideal for families with pets and young children.
This is a very durable, low-maintenance fencing option, that won't break the bank. Planting shrubs, flowers, and climbers can improve both the look of the fence as well as provide some privacy.
Bamboo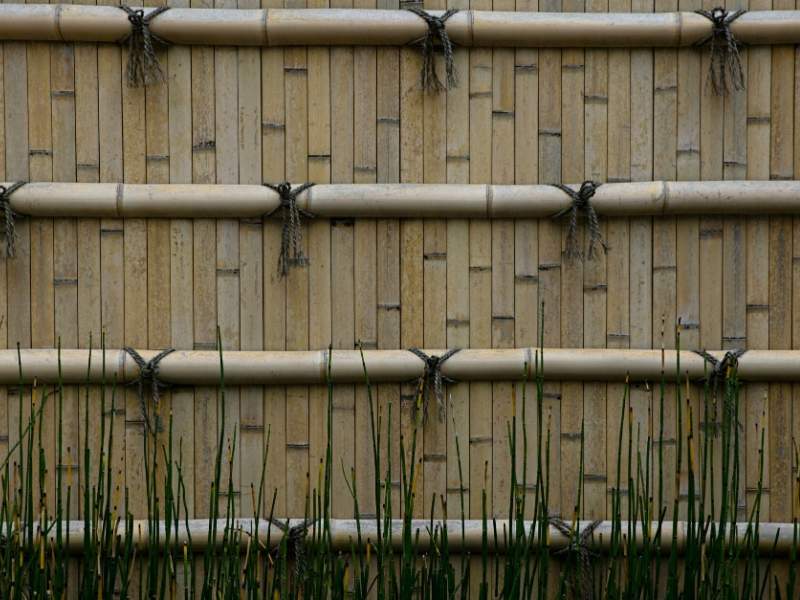 Add a touch of the exotic to your yard. Bamboo fences are ideal for screening or privacy, and the bamboo itself is extremely durable, requiring very little maintenance. Bamboo fencing comes in rolls and panels so is easy to construct and is suitable for both perimeters fencing as well as an internal screening of patios and terraces.
Do you know that a bamboo plant is a form of grass? But, don't let that fool you because it's highly durable. Plus, it resembles wood aesthetically and is one of the fastest-growing plants. As a result, it is a great alternative to wood.
Aluminum
Popular for use around swimming pools, aluminum is a recent addition to the domestic fencing market. This type of fencing comes in many designs and heights and is a low maintenance metal fencing option.
Unlike wrought iron, it doesn't corrode, so it will stay looking good over time. However, it is a lightweight metal, and not as strong as iron or steel, so it will bend or dent. Another thing to note is that aluminum fences are completely recyclable which lowers your carbon footprint.
Steel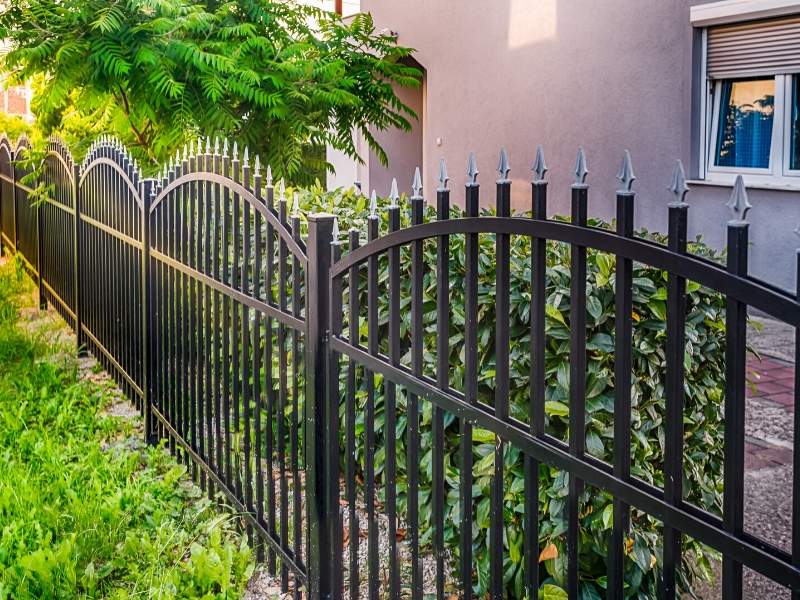 Steel is overtaking wrought iron to become the metal of choice for traditional metal fencing. As well as being aesthetically attractive, steel is stronger than other metal options.
It can withstand harsh weather and doesn't rot, so it requires less maintenance. Installing metal fencing is, in most cases, not a DIY job, but once in place, a steel fence will last for years.
Electric
Electric fencing is a perfect option for protecting your plants, vegetables, and ponds in your garden. It can also ensure that your fur babies don't slip through your existing fence. Moreover, electric fences are lightweight, portable, and easy to install.
You can use netting or lines of tape to deter predators from raiding your fishpond and keep rabbits away from your vegetables. The fence posts and tapes come in green and black, so your fence will blend in with the surroundings.
Images Courtesy of Canva.
Other Posts You Might Enjoy:
7 Simple Tactics for a Splendid Landscape Design
Designing Water to Enhance Your Landscape with Elegance
Elegant Mural Themes for Your Bathroom
Share This Story, Choose Your Platform!