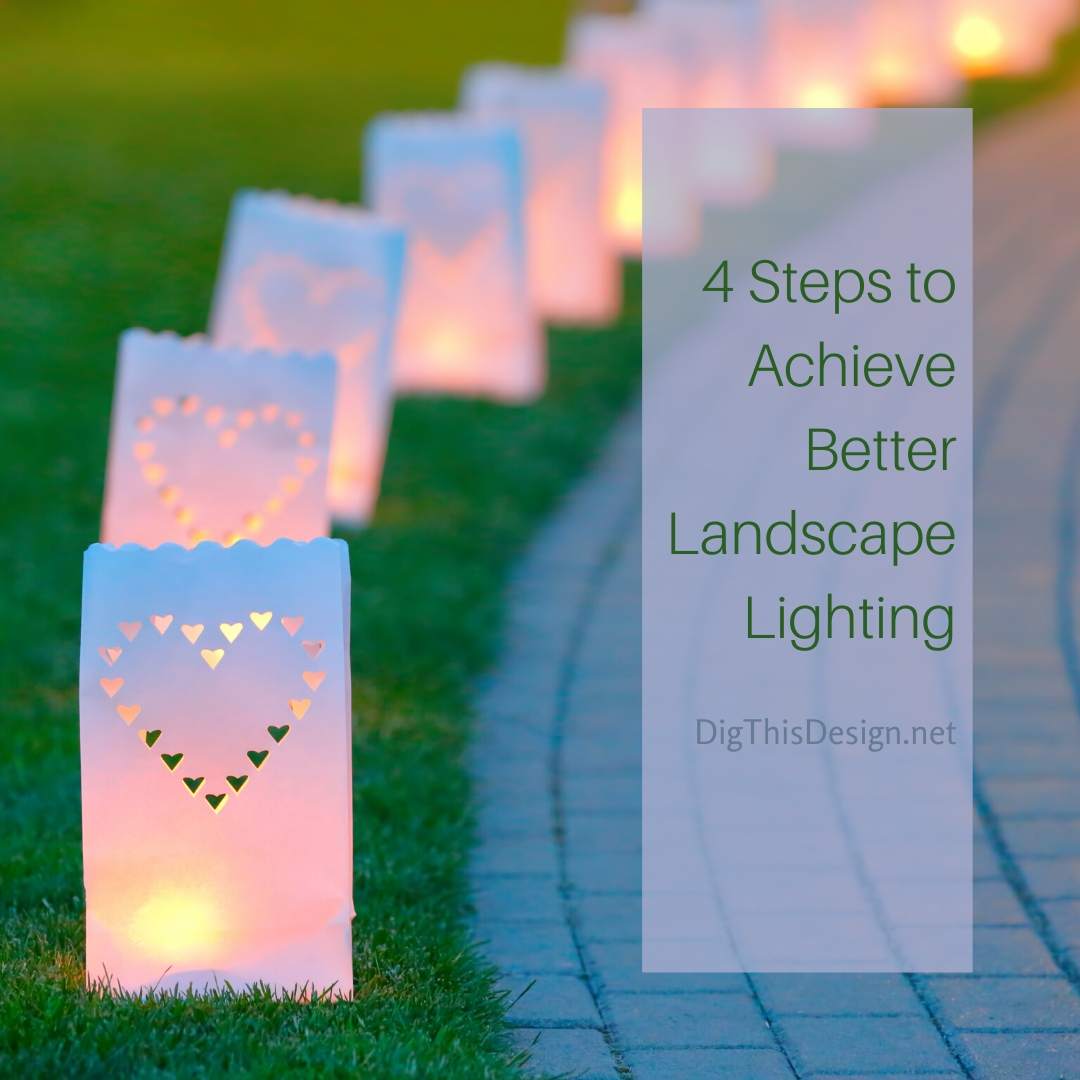 Landscape lighting makes a huge impact on your home. You paid a lot of attention – and probably money – for your landscape design, so it's only natural you want it to shine. Luckily, there are a lot of products on the market today designed to help you do just that.
We've compiled four simple ways to improve your landscape lighting. and make your home look great. Plus, you can improve the safety and security of your home and family all the while. What could be better than that?
Create Your Own Beautiful Landscape Lighting
Consider the Function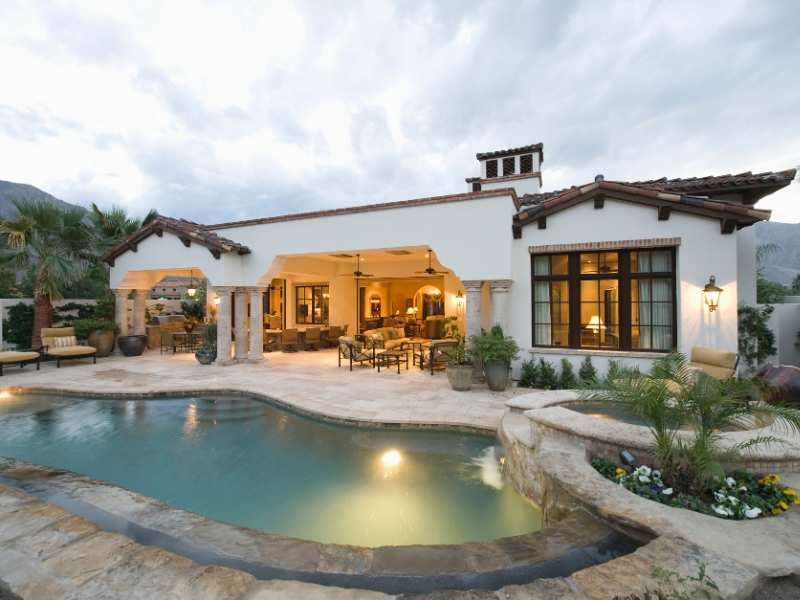 It's no secret that too much light at night is a bad thing. The last thing you want is to add so many lights along your pathway or driveway that they're distracting for neighbors. If they have no real aesthetic or security value, frankly, they shouldn't be there. And, it goes without saying that too many lights can actually make it more difficult to sleep at night. In the same breath, you want to make sure your outdoor lighting is positioned correctly. For example, you don't want it shining directly in windows where it might disrupt daily life.
We highly recommend homeowners multitask when investing in outdoor and landscape lighting. Rather than thinking simply of aesthetics, consider their function. Outdoor lighting supplements porch lighting. If you can't find your keys at night, carefully-positioned lights solve that simply. Additionally, criminals are often deterred from well-lit areas, as lighting increases the quality of home security cameras. Wherever you choose to install the lights, think carefully about where they shine, their ambient quality, etc.
If your home has a barbecue pit or outdoor fireplace, it's a great place to use landscape lighting. You can accent the right features while making it easier to entertain. Hanging lights from a pergola or gazebo add a beautiful accent to your outdoor design while providing great lighting at the same time. Browse high-quality selections at VOLT lighting for ideas on what style lights will look best once placed.
Light the Way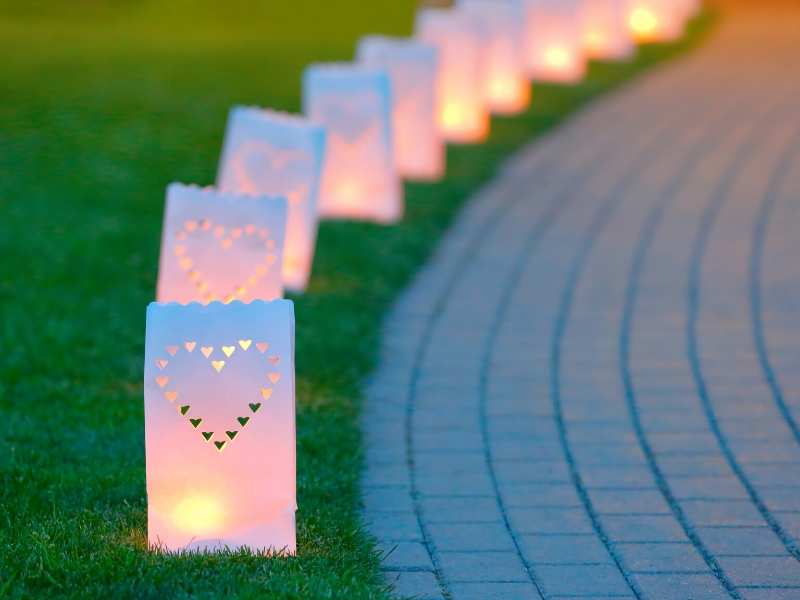 We always recommend homeowners use carefully placed pathway lights for a number of reasons. First and foremost, they improve the safety of your family and guests by reducing trip hazards in the dark. Pathway lights also enable visitors to ring the doorbell comfortably and stay in a well-lit area. And, of course, by setting up a beautifully lit path, you create a great view line towards your home, increasing curb appeal at night. As always, remember the positioning of your lights, and choose ones that will enhance, rather detract from your home's value.
Use Solar Lights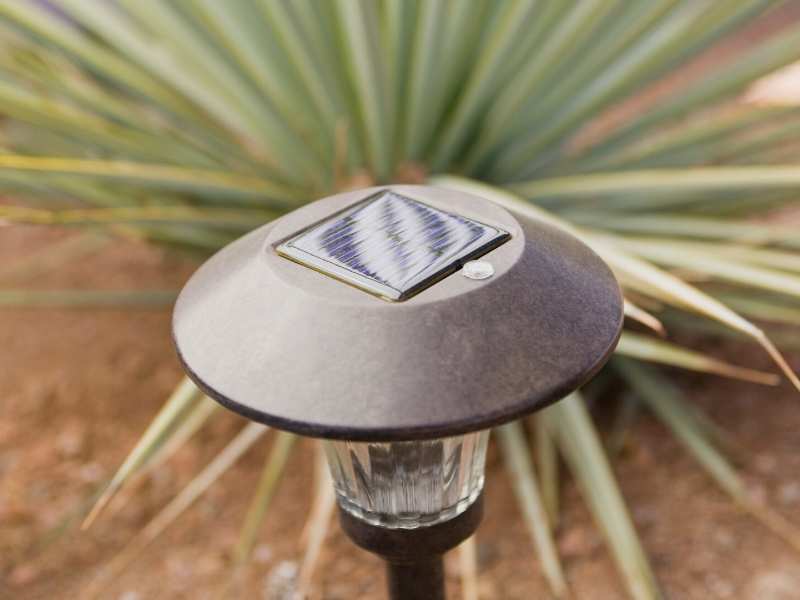 One reason people shy away from outdoor landscape lighting is that of the electricity bill. A great solution to that is to simply opt for solar lights. They are, simply put, outdoor lights with a solar panel installed on the top. They charge during the day, then illuminate your home and landscape at night. We find that a lot of homeowners find a use for them around driveways and walkways because it eliminates the need for the electric cable. Furthermore, you won't run the risk of leaving the lights on all day. When using solar lights though, you'll want to place them a bit closer together to ensure you achieve optimal visibility.
Prevent Light Pollution
At the end of the day, you want to ensure the wattage of your landscape lighting accents the space but doesn't overwhelm it. You want to highlight fountains and landscape design, but you don't want your home to feel so spotlit that it's reminiscent of a prison. Use the lowest level of lighting possible for the application you choose.
Make sure the lighting you choose allows for a level of lighting both your family and guests might be comfortable with. You may also want to consider a timer for electric lighting. Rather than running the risk of forgetting the porch lights at night, you can rest assured they will turn off at the appropriate time. Additionally, you can look into glare-guards, which allow you to prevent unwanted lighting in other areas.
The bottom line is that your lighting should offer a solution for your home and landscape – but they should not impact your neighbors. So, make certain that you choose the appropriate lighting wisely.
Outdoor Lighting Transforms Your Landscape
We will always say there is a purpose for outdoor lighting, even if that purpose is solely aesthetic. You want your home to be safe, inviting, and friendly, and the right lighting on your home and landscape can transform your home in a heartbeat. Do your research, pick the right ones for your home, and watch your home shines (literally).
Images Courtesy of Canva.
Other Posts You Might Enjoy:
Making Your Outdoor Living Space More Enjoyable
Jazz Up Your Curb Appeal – 6 Easy Tips
Outdoor Living: How to Create the Perfect Living Area in Your Garden
Decorative Fences That Make a Statement
https://digthisdesign.net/wp-content/uploads/2018/01/4-Steps-to-Achieve-Better-Landscape-Lighting.jpg
1080
1080
Melissa Moore
http://development.digthisdesign.net/wp-content/uploads/2016/11/OLD_DigThisDesign_logo.jpg
Melissa Moore
2018-01-31 01:52:56
2021-01-16 11:53:45
4 Steps to Achieve Better Landscape Lighting