This time of year, I get the Spring cleaning bug. When that happens, even the thought of tiny flowers pushing through the snow gives me the energy to get up and get things done. Everything gets cleaned! But nothing is more important than the preparation of yards after a long Winter.
For instance, if you have a lot of trees, there are most likely old leaves in need of removal. Or, if you like your yard to grow lush and green, now is the time to start your preparations for reseeding. You might also be ready to switch up the lawn furniture for something more colorful or modern. Before you know it, you have an amazing outdoor living space.
So, with dreams of the greenest, most inviting lawn in the neighborhood, use these tips to get your yard in shape for the season ahead.
Spring Cleaning for Your Yard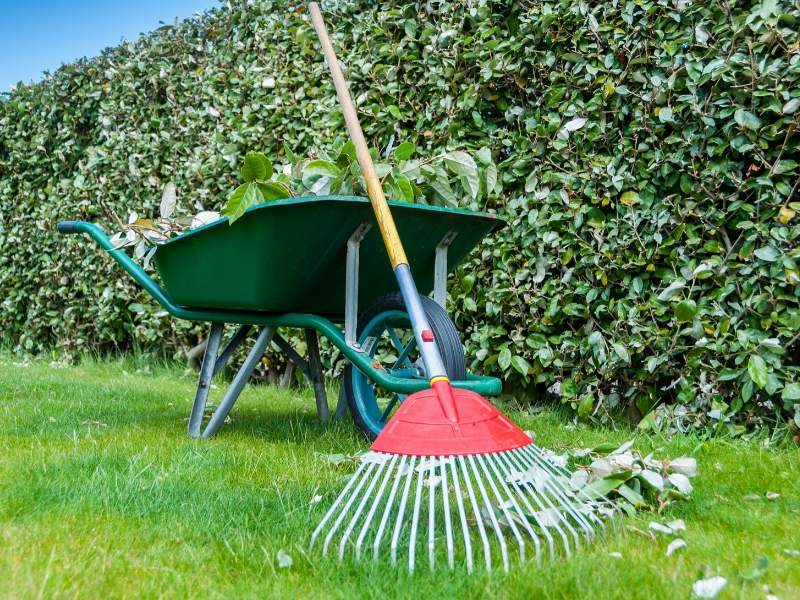 Clear Away the Winter Debris
It's time to pull out the wheelbarrow, rakes, and shovels and get to work clearing away the winter's unwanted leftovers in your yard. This is also a great time to ask family members to share in the work for some fantastic bonding in the out-of-doors.
Garden Tool Repair or Replacement
It's always a good idea to start the season with a tool check to repair or replace broken or worn-out garden tools. This way, your tools will be ready for action when the gardening season is here. Remember, the right tools make all the difference!
So, get your list in order and visit your favorite home store or go online and order your tools. Just be sure you have them ready in time for Spring.
Trees and Shrub Pruning and Clearing
Winter damage to trees and shrubs need to be cut off to make way for new growth. In addition, there is a possibility of loose or dead tree limbs falling so you want to make sure that all debris is clear for safety reasons as well.
Moreover, if there are trees or shrubs that are too difficult for you to manage, I recommend that you call on an expert tree pruning service for a professional tree trimmer.
Grass Repair and Reseeding
Dead leaves, pet waste, human traffic, and more damage grass. As a result, after months under the snow, there's going to be spots that need repair. One way to begin is to look around your yard for the spots that need repair and lift the dead turf with a metal rake and flip it over in preparation for seeding.
In any case, the soil in your yard must be aerated and loose enough for the seeds to sink into the soil and take root. Then, when it is warm enough, it's time for reseeding.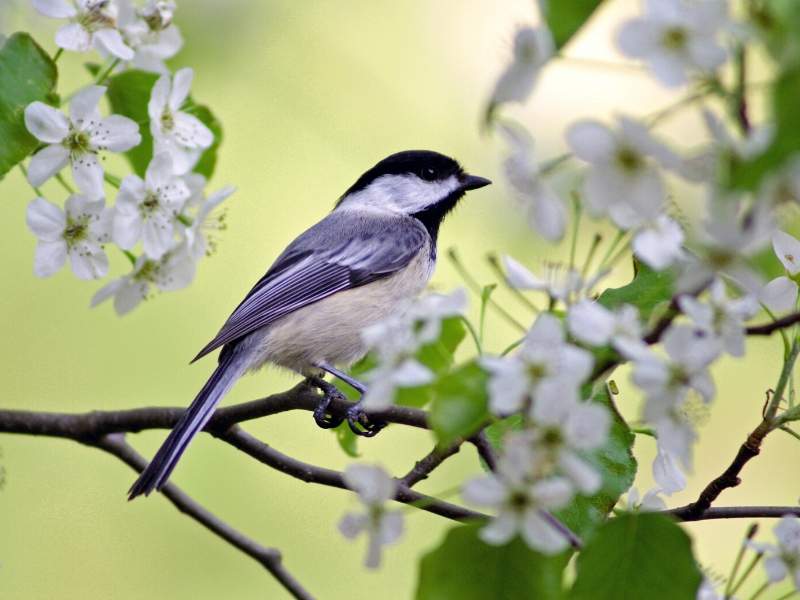 Birds that Aid with Bug Control
Keep your yard and garden healthy by taking steps to attract birds to your yard. Why? Because they are the best pest control money can't buy. But, you can buy a birdhouse or two in order to attract them to your yard. You can also set out a decorative birdbath. Then, watch them do their work.
Here's a list of commonly known birds and the bugs they love to eat for your convenience and information.
Bluebirds: grasshoppers, crickets, beetles, larvae, moths
Cardinals: beetles, grasshoppers, leafhoppers, stinkbugs, snails
Chickadees: aphids, whitefly, scale, caterpillars, ants, earwigs
Grosbeaks: larvae, caterpillars, beetles
Nuthatches: tree and shrub insects such as borers, caterpillars, ants, and earwigs
Oriole: caterpillars, larvae, beetles, grasshoppers
Sparrows: beetles, caterpillars, cutworms
Swallows: moths, beetles, grasshoppers
Titmice: aphids, leafhoppers, caterpillars, beetles
Warblers: caterpillars, aphids, whitefly
Woodpeckers: larvae, beetles, weevils, borers
This list is courtesy of Gardeners.
Add New Furniture to Accent the Scene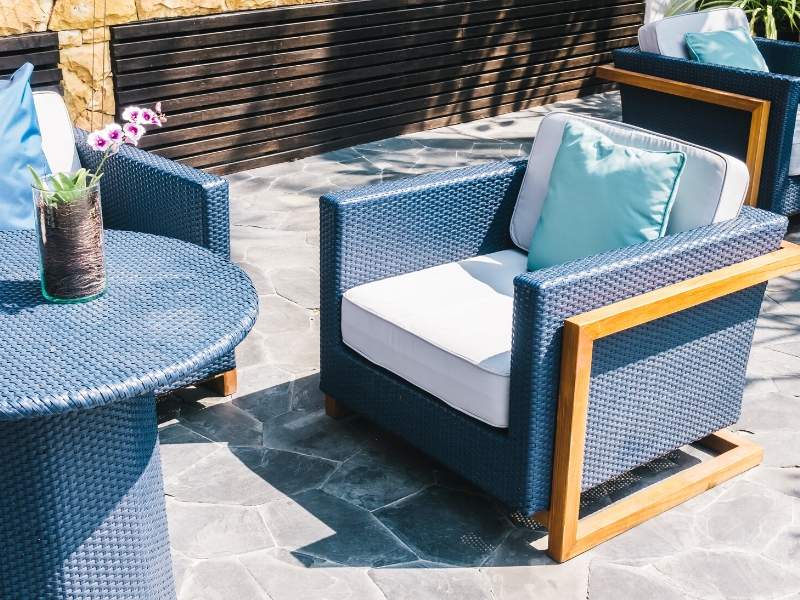 Once you get everything in order, why not do a little exterior design with a new bistro table for intimate entertaining? Or, you can also add a few pieces of comfortable furniture in just the right spots around your yard for a cozy, homebound feeling.
You can select bright pops of color or something completely natural. The sky is the limit with yard furniture so get online and do your research to find the best possible set of outdoor furniture for you and your family.
If the Spring cleaning bug hasn't hit you yet, it soon will so start to think about what you want to do with your yard this year. Then, follow these tips to get it in tip-top shape for Spring!
Other Posts You Might Enjoy:
3 Easy DIY Fresh Bouquets for Spring
Delicious Layers of Pastels for Spring Fashions
How to Slide into Spring 2019 Interior Design
Share This Story, Choose Your Platform!