As winter draws to a close, it's time to tackle those spring decor trends you've been wanting to try. It's time to pack away the rich red berries and evergreen decor of winter and make way for lighter and brighter elements. Never fear though; home decor can be tasteful and evocative of the season without looking overdone.
So, if you're worried about an over-decorated spring scene, know that decor ideas can be used and modified as you choose. Here are five spring décor ideas you should try this season.
Brighten Your Home with Spring Decor Trends
Create a Cherry Blossom Display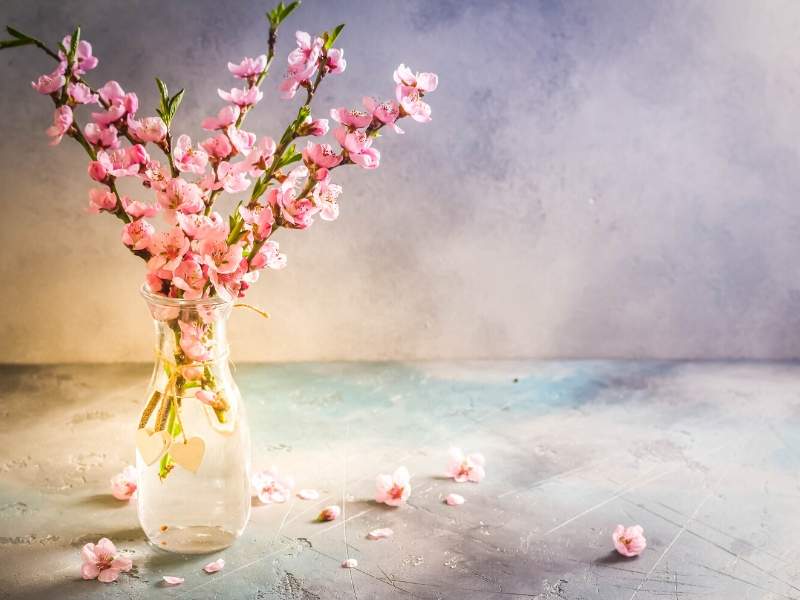 Cherry blossoms are, without a doubt, timeless and elegant. Those who're lucky enough to see them in bloom often wish they'd stay year-round. Though that's not the case, we can still capture the essence and beauty of the pale reds and soft pinks that grace us with their presence for a few weeks each spring. We highly recommend heading to your local craft store and purchasing some faux cherry blossoms. These blooms have come a long way and are far more realistic than you might think. Arrange them with some petite twigs and branches from your yard in a mirrored or mercury vase for a classic look. If you're feeling bold, string them with white string lights for an elegant and ethereal vibe.
Get Creative With Garden Pots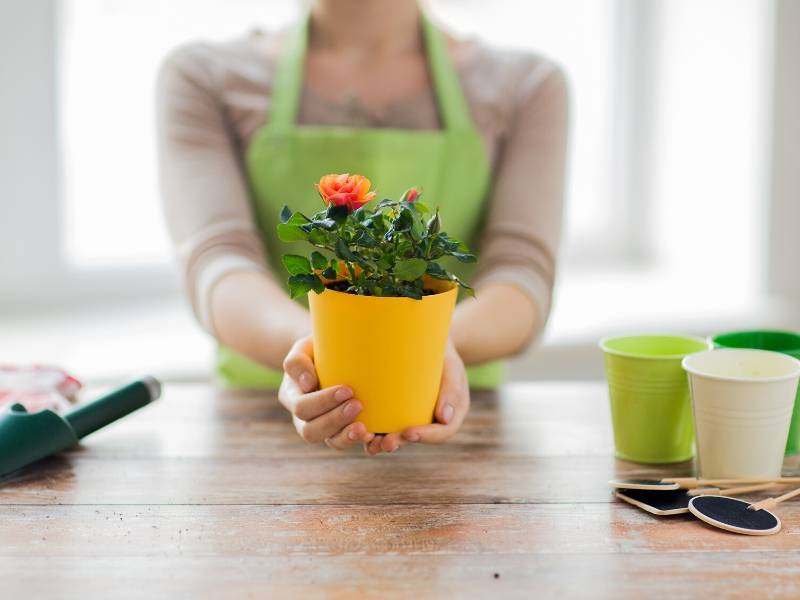 Who said that garden pots could only work in the garden? These days, garden pots are used throughout the home to create a tasteful and artistic display. We love watching spring decor trends like this evolve because garden pots are more useful than ever before. Use them to hold utensils or napkins, or create an indoor herb garden. Use larger, more rustic-looking pots to show off your indoor ferns and floral, as well. And even though they're great in the home, they're fantastic in the garden, as well! Use an assortment of shapes and sizes to hold your leftover seeds, gloves, and gardening tools. In that way, they're functional and aesthetic.
Rope Has Never Looked Better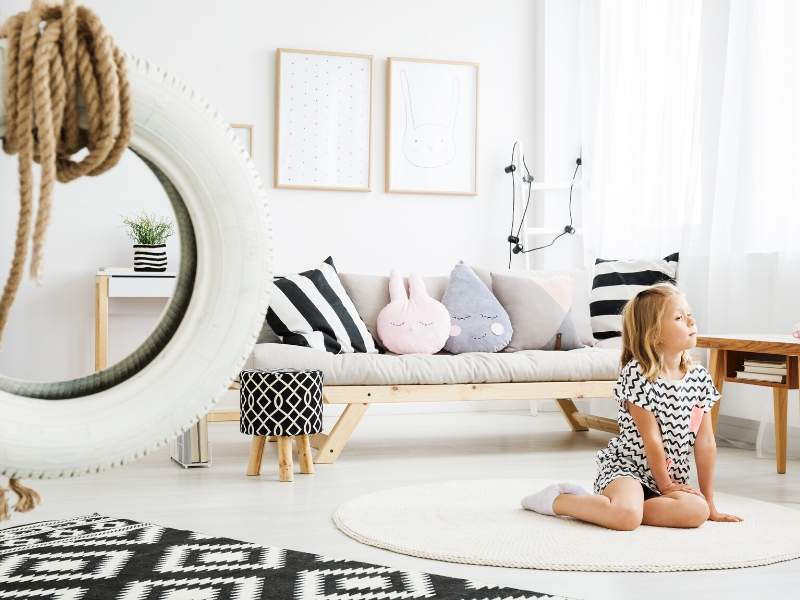 One of the hottest spring decor trends is actually one you've likely seen before used before in many different ways. These days, however, a rope isn't solely for nautical or summer decor schemes. We recommend using a natural, rustic rope to create elegant and classy displays throughout the home. Consider a pair of rope stools like those featured on Martha Stewart's site, or wrap a tired vase with rope to give it a fresh new feel. For a unique springtime effect, use colorful cushions, vibrant wildflowers, and other bright accents to make the otherwise neutral rope pop. We love spring decor trends like these because they can be adapted to work year-round, as well.
Play With Vintage Bottles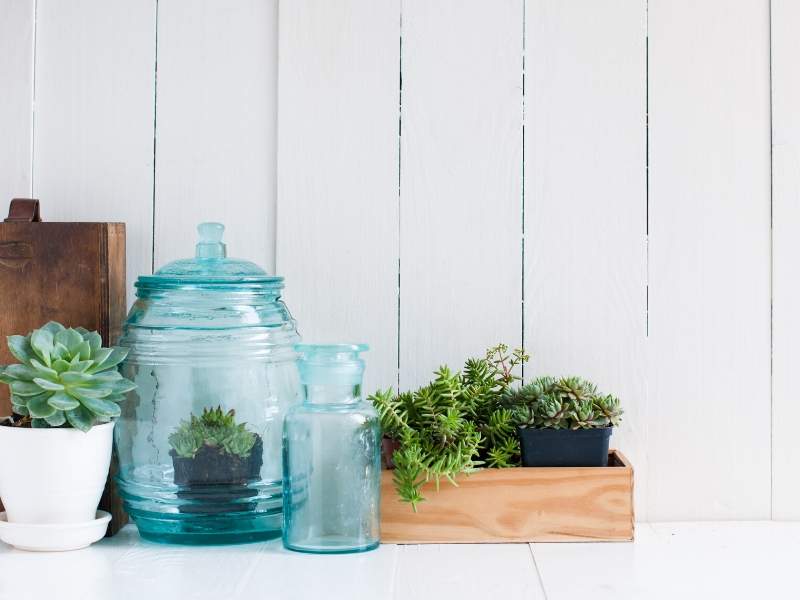 If you're looking for spring decor ideas to use year-round, vintage bottles are definitely the way to go. Mix and match them for an aesthetic all your own. Vintage Ball bottles often come in bright blues and vivid turquoise, while old soda bottles tend to be greens and browns. These vintage bottles offer a bold colorful statement, and when used with the other spring decor trends we've mentioned, they create a beautiful look all your own. Use them for fresh flowers, cutlery, or even as candelabras.
Use Cotton as a Backdrop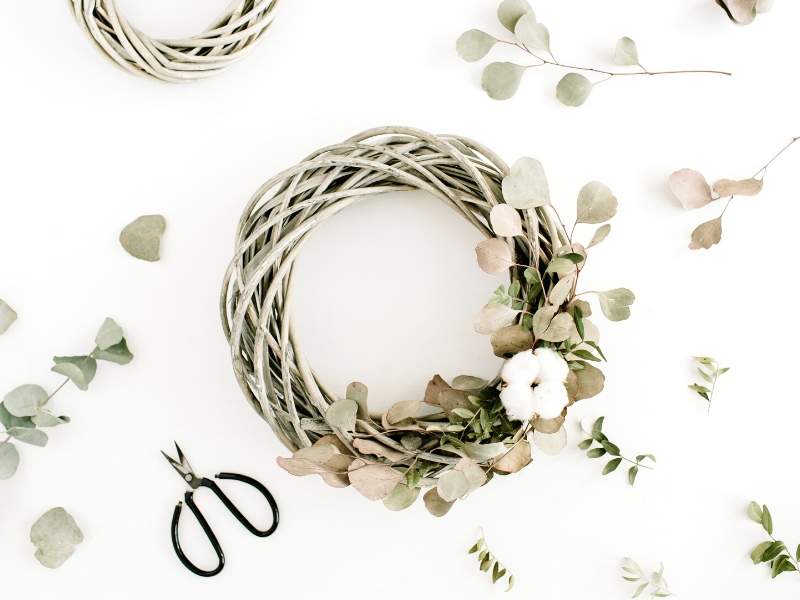 This next trend seems to be a hit or miss in the design world, but it doesn't seem to be going anywhere soon either. Cotton serves as an excellent backdrop for vibrant and bold colors. If you're looking for something to tone things down and add a lighter, airier feel, cotton is a perfect choice. Pair it with your bright tulip display, or use it with some bold florals on your spring door wreath. Or, you can opt for a more natural vibe. Fill a milk-white vase with an assortment of cotton branches. Honestly, the options are endless. If you're looking for more inspiration, be sure to check out these cotton decor ideas.
Pick the Spring Decor Trends for You
As with all home decor and design options, it's truly about what speaks to you. Pick the colors and accents that bring your home to life, and layer your decor piece by piece. Once you've tried these five great options, you're sure to have a stunning, springy home of your own.
Images Courtesy of Canva.
Others Posts You Might Enjoy:
7 DIY Lighting Tips to Transform Your Home
Interior Design Tips for Spring & Summer
2018 Summer Design Trends for the Home
Share This Story, Choose Your Platform!