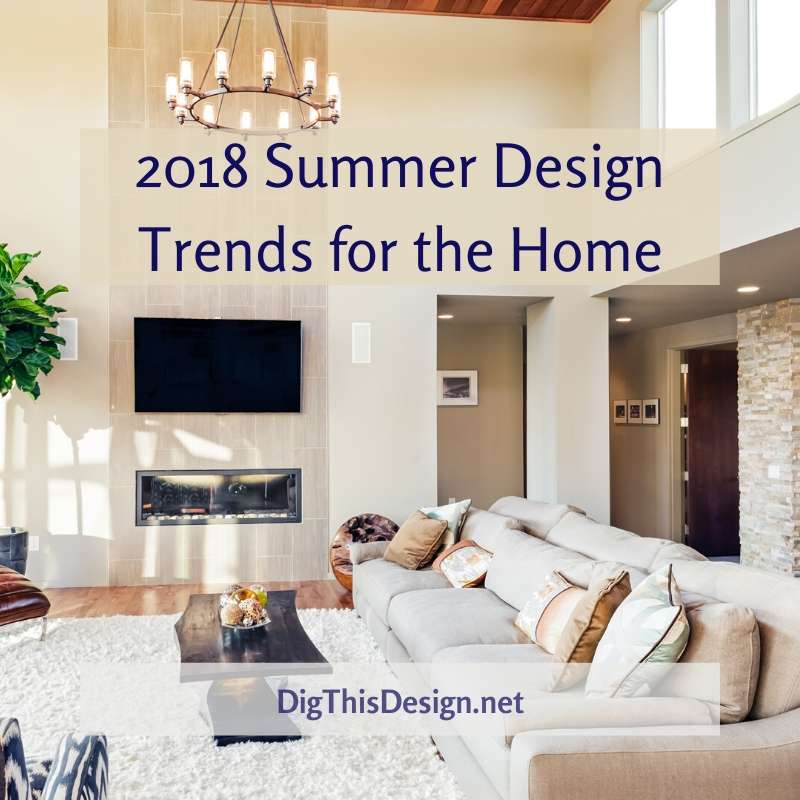 As designers, we know that trends ebb and flow, and the same definitely goes for seasonal and summer design trends. Like all creative fields, interior design and decorating are in a constant state of flux. As new techniques emerge and others go by the wayside, we see the trends change and evolve over time. Furthermore, as green initiatives and sustainability take hold in the industry, we're watching significant changes come about, as well.
Whether you're a novice designer, or you're simply looking to revamp your home, now is the time to check out the latest summer design trends. We often find homeowners buying and arranging furniture, making decorations, and investing in DIY projects. However, while this is natural for many of us, the end result doesn't always meet our expectations. By carefully studying home design trends, we're able to discover more about the world around us and update our living environment in the process.
So, as spring takes hold, and we say goodbye to the cold, harsh days of winter, we invite the warmth of summer with open arms. We're taking a peek at market and design industry favorites today so you can plan your project accordingly and stay up-to-date with best practices and more. Here are four summer design trends to watch and consider for your home design project today.
4 Summer Design Trends for 2018 for Your Home
⎆
Re-Emerging Geometric Patterns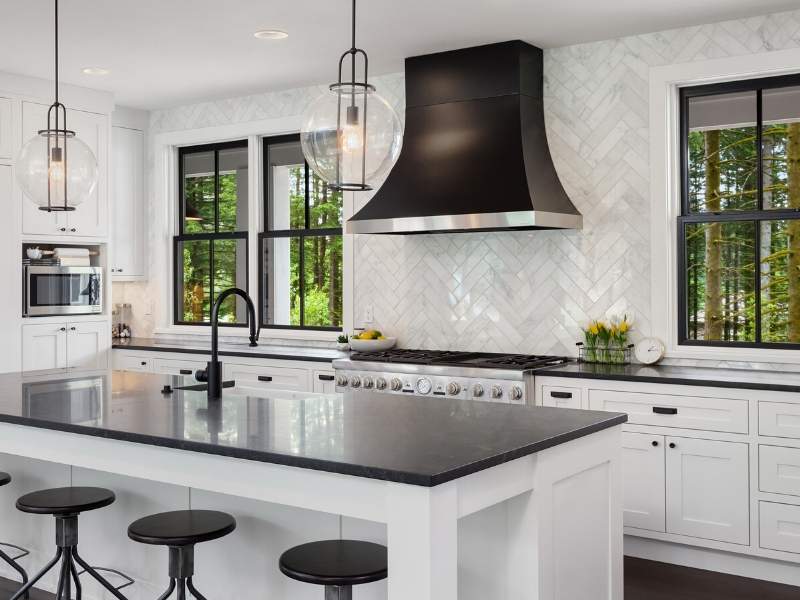 Geometric patterns continue to remain a regular feature in design throughout history. As a culture, there is something inherently aesthetically pleasing about geometry, as a whole. Because of this, we continue to use geometry in home design projects, decor, and more.
One of the biggest summer design trends we see emerging right now is the overall prevalence of geometry in the kitchen and bathroom areas. From backsplash designs to flooring patterns – mostly through the use of tile – geometry plays a big role in how we tackle our design projects.
Furthermore, designers seem to be using geometry in furniture and architecture, as well. By combining the contours and shapes of furniture with geometric wallpapers and fabrics, we see a new depth and interesting effects. The best part of this trend, however, is that it's expanding. Rather than being restricted to cushions and rugs, we see it becoming a prominent design feature throughout the house.
⎆
Blurring the Boundaries
This is hands down one of our favorite summer design trends to watch. For some time now, we've seen a persistent trend in home design towards blurring the boundaries of the outdoors and indoors. One of the biggest ways we see this is the transformation of the outdoor space, as a whole. Rather than simply being a place to get outside and unwind, we see the outdoors becoming a usable place. We see people creating outdoor eating areas, living areas, and more. And in the same breath, we see people bringing the outdoors in, as well.
In terms of summer design trends, we see the use of gentle nature tones throughout the home. Rather than the ever-popular neutral or stark-white palette, more and more homeowners and designers opt for gentle green and blue tones. By combining these colors through the use of flowering plants, greenery, and more, our homes give the appeal of a more natural environment. We've mentioned several times, as well, that "green walls" are all the rage, as well. By bringing the vertical garden or herb garden inside, we bring the natural world into our home with ease.
This trend is driven, in large part, by the increased awareness among the general population about how important green living is to us. Furthermore, as we bring plants in, we experience cleaner air, better emotional health, and an overall sense of well-being.
⎆
Embracing a Minimalist Mindset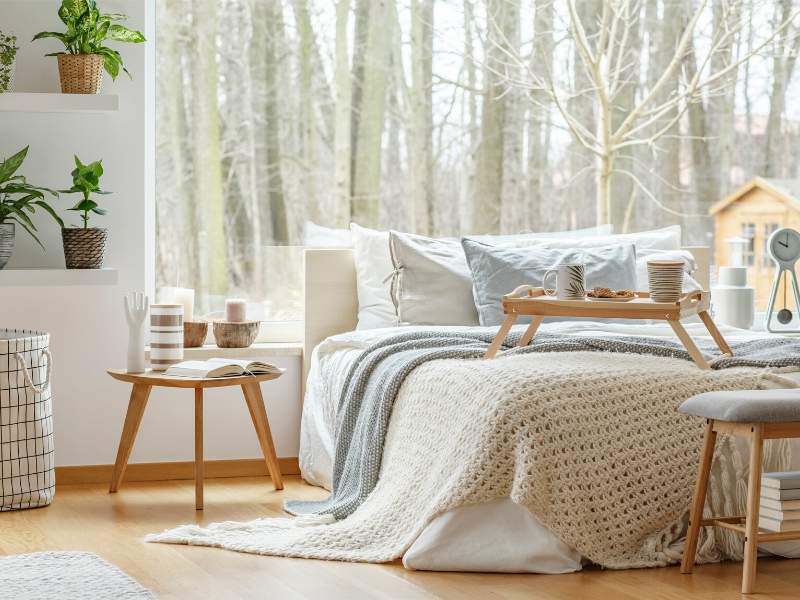 The beauty of simplicity is very important in the world of design. In the world of interior design, we're watching people do away with needless complexity, excess, and inefficient use of space. Instead, people are wholeheartedly embracing the concept of minimalism and the art of using less. This unique design style is as much about the empty space, as it is about what is there.
This design trend utilizes emphasis on particular features to make design elements stand out better, regardless of whether they're simple or not. For example, consider the use of a single oversized white canvas with a large, black, abstract circle. The contrast between these two elements makes both stand out and, similarly, designers are using this to emphasize areas of the home.
Furthermore, as we watch summer design trends emerge, minimalism takes hold because people are embracing the concept of less being more. This trend's popularity seems to wax and wane, but it's definitely on the upswing right now, so it's the perfect time to use it.
⎆
Textured Materials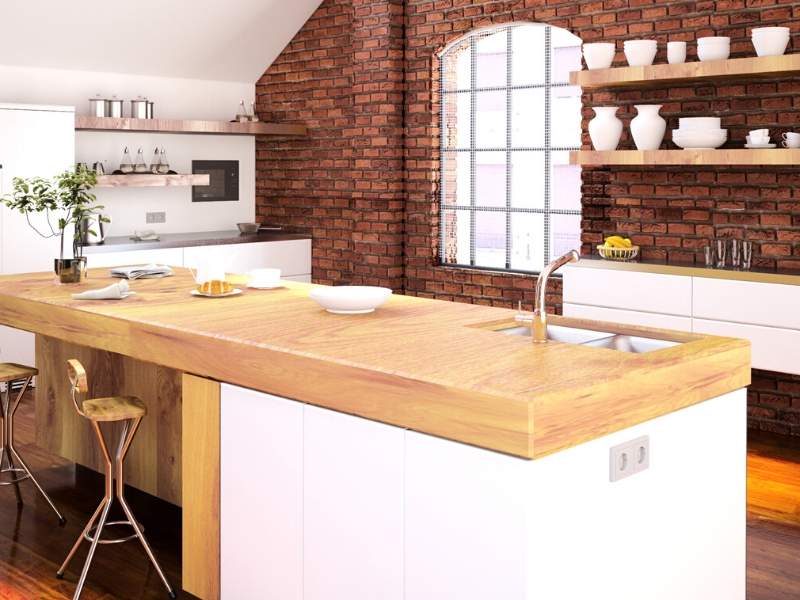 In the manufacturing world, much like the design world, our capabilities continue to evolve. Our access to unique and exotic materials does, as well, and we're seeing more furniture and design elements that are tactile. What does this mean for us as consumers? Tactile furniture offers us a texture that creates a unique and pleasing sensation when touched. Basically, design elements that are texturally appealing and interesting are one of the hottest summer design trends.
In fact, we'll likely see this trend continue to evolve throughout 2018. With the rise of the 3D printer, we see new materials continue to emerge, and unique, custom qualities do, as well. Whether the furniture is made from synthetic resins or woods, or if it's a grain we haven't seen before, textured materials are on the rise. One of the biggest uses of texture is on the wall though. We see woods, synthetic patterns, and stone playing huge roles this summer.
It's worth mentioning that wood continues to remain popular for its tactile qualities. Different kinds of woods naturally offer a unique aesthetic and vibe, and they can directly impact the furniture and feel within a room. Check out these types of wood online at sites like RTA Depot. You'll learn how different types of woods are used throughout the home and why.
Just 4 of the Many Summer Design Trends
This is just the tip of the iceberg when it comes to summer design trends. While these four elements of design will likely dominate this year, we're sure to see more trends rise, as well. If you're looking for design inspiration for the summer and beyond, start with these trends. From there, do your research, and adjust your plans accordingly.
Images Courtesy of Canva.
Other Posts You Might Enjoy:
3 Landscaping Trends to Watch in 2018
Surface Trends 2018 Seen at the International Surface Event
Wallpaper Trends: See What's In for 2018
Makeup Trends: 2018 is All About Drama
https://digthisdesign.net/wp-content/uploads/2018/04/2018-Summer-Design-Trends-for-the-Home.jpg
800
800
Melissa Moore
http://development.digthisdesign.net/wp-content/uploads/2016/11/OLD_DigThisDesign_logo.jpg
Melissa Moore
2018-04-04 01:02:27
2021-01-16 10:41:20
2018 Summer Design Trends for the Home