Stairs are one of the most used areas and an attractive focal point of your home. If you are not satisfied with the current design, there several easy ways to update them that will not cost you like replacing them with new glass stairs, it just need not be that complicated. Here are 5 do-it-yourself tips for effective and affordable options when you want to update the stairs in your home.
Update Your Stairs with 5 Easy Tips
Balustrade Removal and Replacement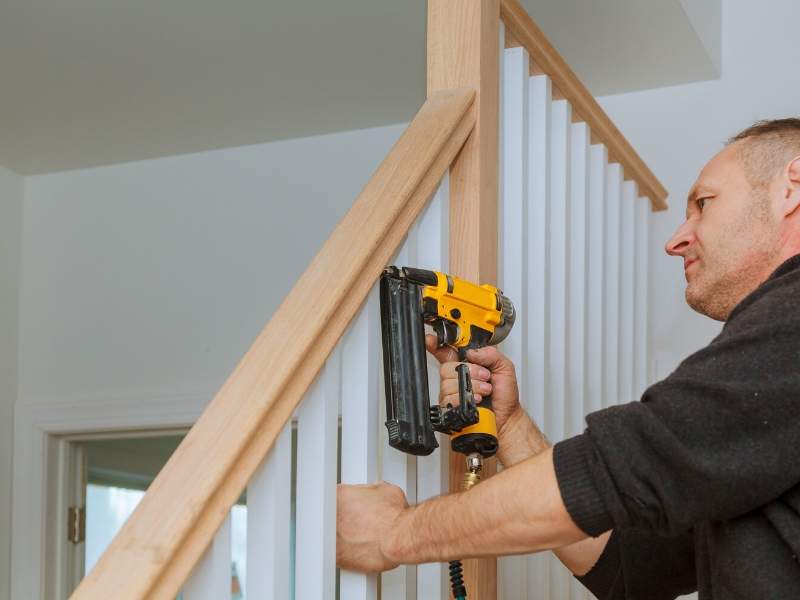 Some might think balustrade removal is a daunting task. However, there's a simple way to take the most common balustrade apart. Most spindles are held in a vertical position by small pieces of wood on each side. These little pieces of wood are what keep the spindle in the groove. Remove the small pieces, then angle the spindles and remove them. The last step is to unscrew the top and bottom rail.
Now, your stairs are ready for the installation of a new balustrade. The first thing to consider as you choose a new design is the safety of the finished balustrade. It must be strong enough to hold the load when in use. Before you purchase, read the specifications of your desired balustrade carefully to ensure they give your family many years of safe stair use.
Brightly Light the Way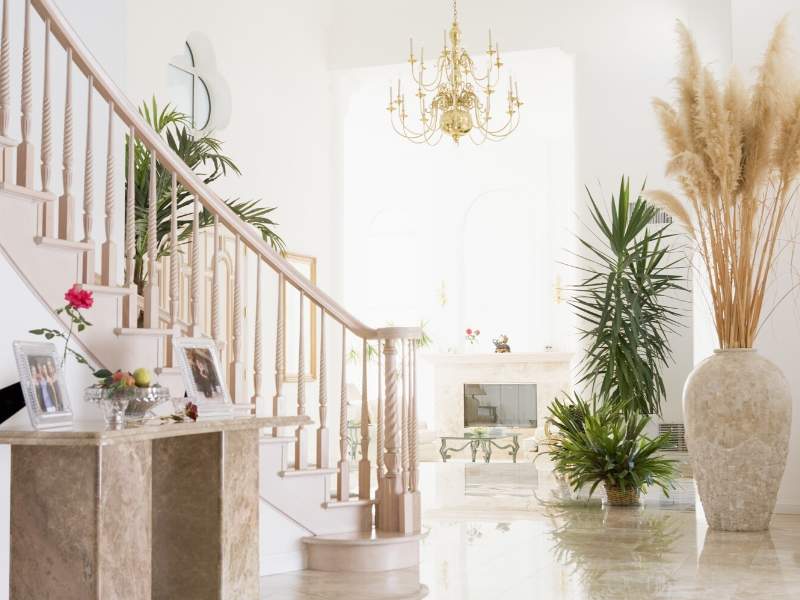 Never underestimate the power of light in your home. Light transforms any space and stairs are no exception. First, lights above or below your stairs add safety for you and your family.  Next, bright lights always add a sense of well-being to your design. A nice suggestion is to add a mirror halfway up to enhance ambient lighting. Add a wall or hanging lamps for soft lights as you go up and down the stairs.
Re-finish with Options
Whether you need to sand off old stain or tear up old carpet, refinish your stairs with your selections from a myriad of styles and designs. Will you refinish them with new carpet, stain, or tile? How will the newly finished stairs blend in with the rest of your home? With your carefully thought out design, they will beautifully complement the overall look and feel of your home.
Storage Under the Stairs
Part of the charm and efficiency of some older houses is that they have cupboards built into space under the stairs. While this is a great location for a new storage area, there are other exciting uses for this space.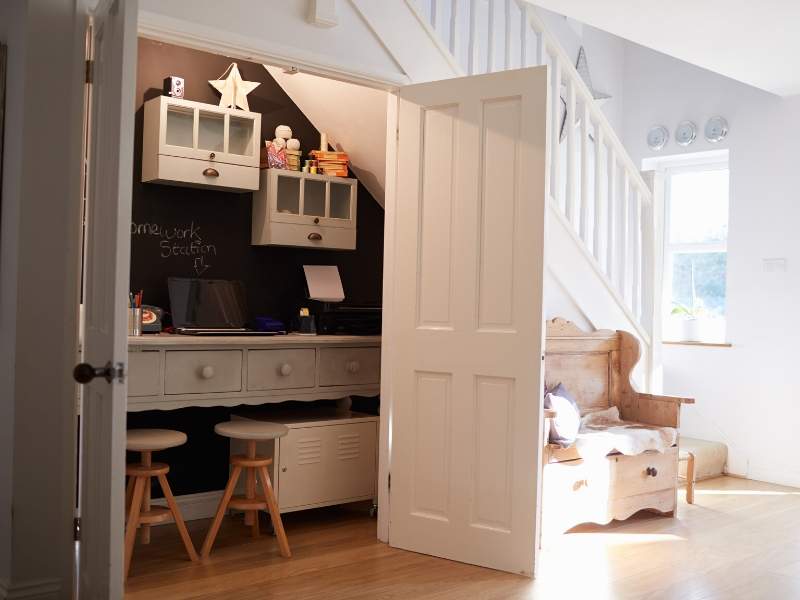 One suggestion is to remove the old cupboard and replace it with a newer function. This might interpret as a newly designed mini-office under the stairs or a simple re-finish with decor added for a wide-open, modern space. Another idea is a new set of shelves that compliment your current decor. The possibilities are endless so use your imagination to turn the space under your stairs into a well-designed nook in your home.
New Coat of Paint 
The simplest way to update your stairs is with a fresh coat of paint. Choose your paint color to blend beautifully with your balustrade and the rest of your home. Try a light color paint with a dark tread and balustrade or paint white stairs and a white balustrade against a white wall — the possibilities are endless!
Images Courtesy of Canva.
Other Posts You Might Enjoy:
How to Make Your Staircase Design Unique & Appealing
Stair Lifts to Suit Your Home and Lifestyle
Share This Story, Choose Your Platform!