Stairways don't have to only maintain a functionality point of view in your home, but they can be exquisite, elegant, and exciting! For a lavish space, a large space, or a small space there are tons of inspirations for you to make your own original stairway in your home.
Spin Down A Spiral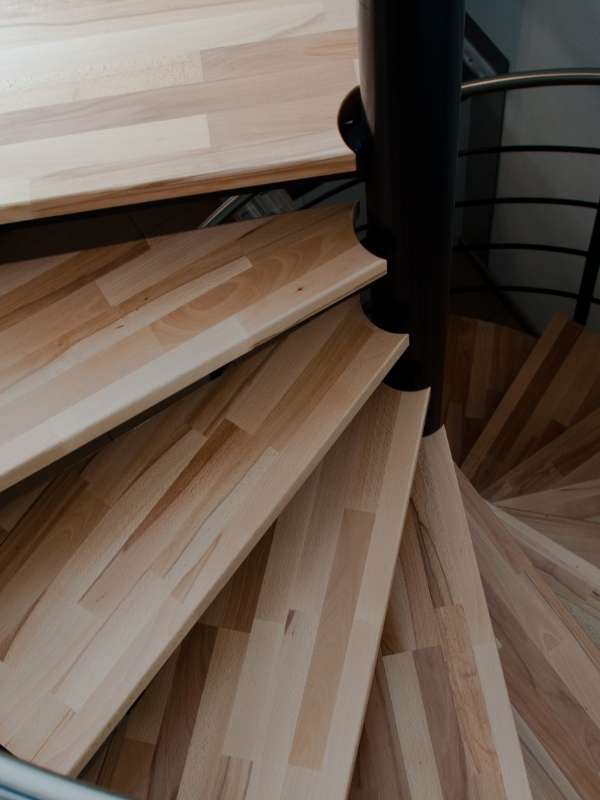 Spiral stairways are dramatic and inspire a somewhat whimsical and romantic mood.  They are a brilliant piece for a wedding photo or even to be the centerpiece design of an extravagant foyer.
This extravagant staircase is nearly an art piece in itself, the colors, the twists, and the detail that contrasts the art on the walls magnificently make this a gorgeous stairway to remember.
This spiral stairway is all about drama and with a beautiful bride and possibly the longest train in history posing on it, you can see that a spiral staircase can be used in many different ways.
Curved Stairways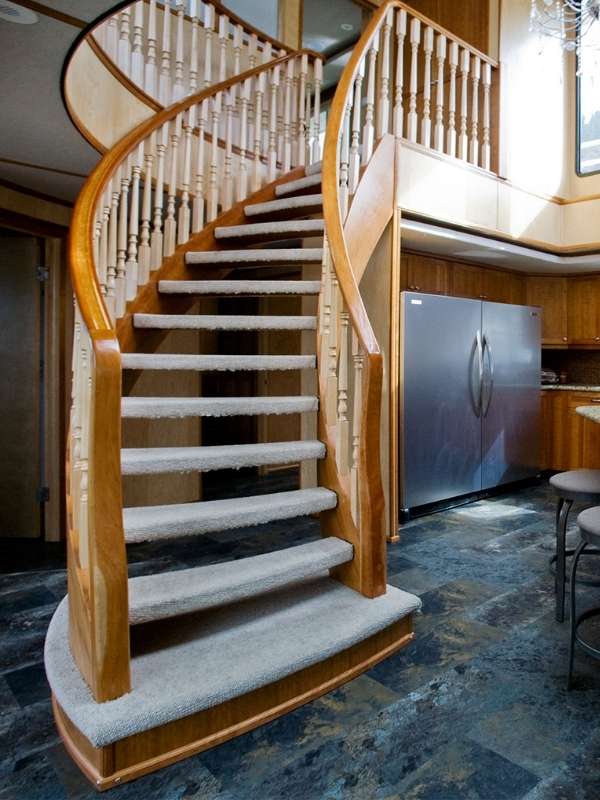 For not necessarily a modest home, but maybe one that isn't as over the top as a castle or mansion, a curved or double staircase adds both beauty and excitement to a home.
This gorgeous classically designed staircase curves in all manners down from the second floor making a dramatic scene in this room all of white. This inspiration is for a bigger and more grandoise home or location.
This curved staircase is still dramatic but it's much more applicable for a normal house, and with the curve it also really opens a room giving it a feeling of two stories, making it seem that much larger!
Fancy Stairways For Smaller Space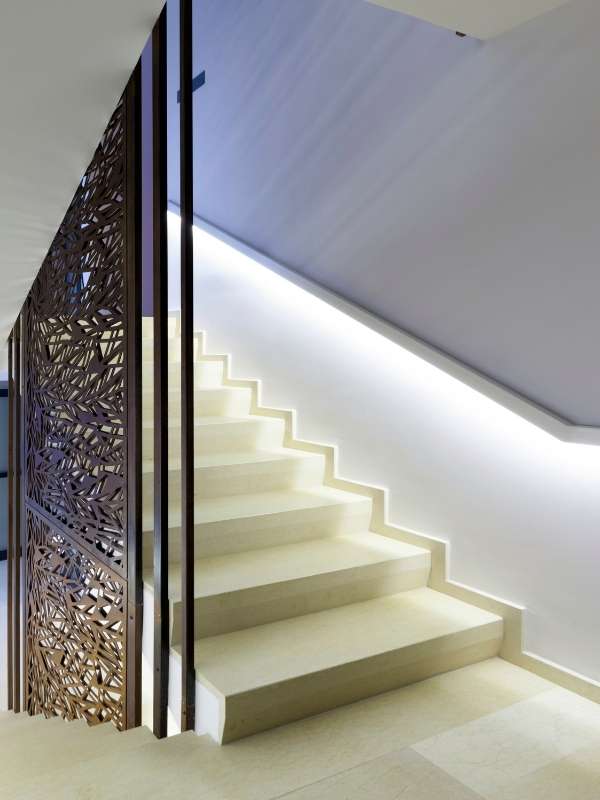 Not any room for an over the top spiral staircase, or an elegant curved one? Having a straight staircase doesn't mean it still can't be beautiful, exciting, or different.
This stairway goes straight down making a hard right, but the open columns, the hardwood, and the elegant chandeliers make this a very regal looking staircase and simultaneously open the room up drastically.
There is something to be said for classic beauty and simplicity, and this gorgeous staircase many not have all of the fancy to-dahs of other staircases, but it's beautiful in it's simple elegance.
Images Courtesy of Canva.
Share This Story, Choose Your Platform!