With the sun shining, the birds chirping and the flowers blooming, who wouldn't want to make the most out of their garden? Maybe take an evening walk or sit on the swing at night and contemplate about life. Whether you would use the garden for entertaining, family activities or just unwinding and relaxing, having a mixture of different areas is key to creating a summer garden space the whole family enjoys.
Garden specialists at Oeco Garden Rooms share some of the trends to look out for this summer and advise how to use them in your summer garden.
4 Summer Garden Ideas & Inspirations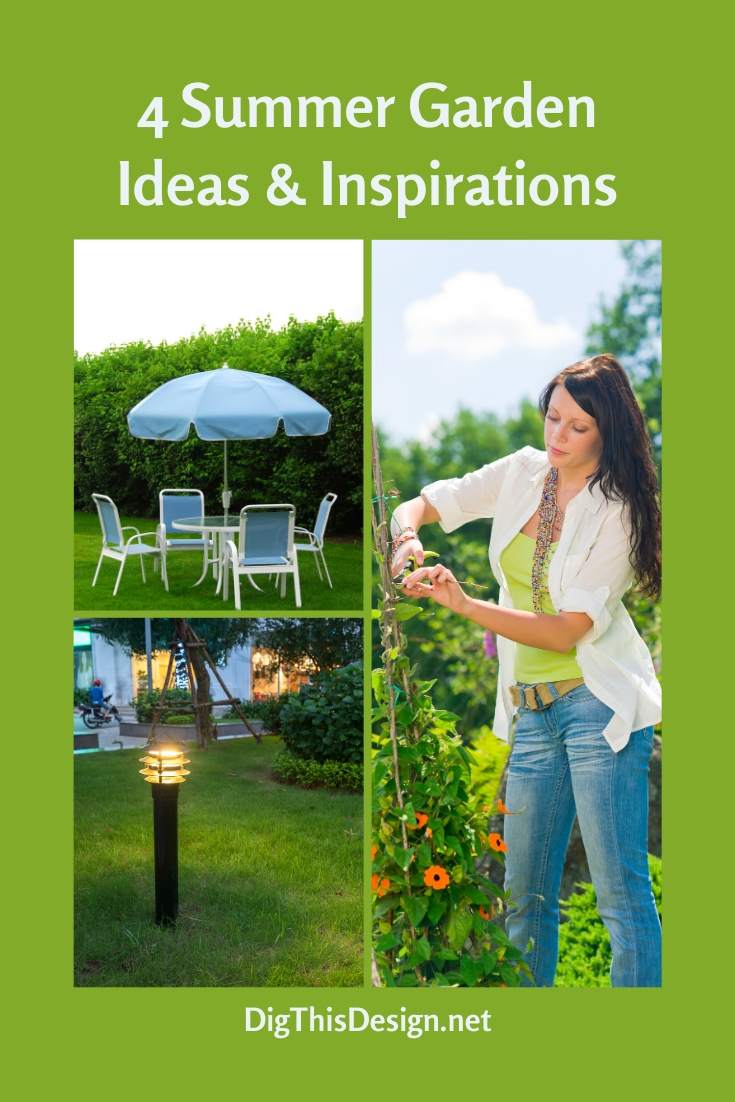 Garden Layout
The layout of the garden is key to creating a space that family and friends can enjoy all year round. Without a proper layout, you cannot know how to make use of the garden space effectively. There are a few free gardens and landscape design software available online that could help you design your garden.
If you don't feel comfortable working on the computer simply take a piece of paper and draw a rough blueprint of your garden. Mark the territories and boundaries and label them, so it is easier to later know which area is for what purpose. Planning any project first is a good idea before you begin.
Choosing the Right Style
Choosing the right style is a personal choice. Taking inventory on how you live and entertain will help you to pick the style of your garden. If you like a shabby chic feel then perhaps you want a more relaxed feel and less of a manicured look.
If you are seeking a zen garden then perhaps you might think about a water feature. A garden is a space where you go to relax and it should fit your personality.
Garden Furniture
There are so many options when it comes to furniture for your summer garden. The furniture is going to allow you to do the activities that you want to do in your summer garden. If you want to read then you might think about a chaise lounge or even a hammock and plan for that. If you plan on dining in your summer garden you need to think of how many people you will need to allow for and make sure during the planning stage you have allotted for it.
If you are one who likes to grow plants from a pot then you would need a garden work table for planting the bulbs. This is where planning first gives you an inventory of what you need to shop for when looking for summer garden furniture.
Garden Lights
Lights are an important feature in interior designing; be it for a house or a garden. Some of the latest 2017 garden light trends are as follows-
Fairy Lights
The fairy lights are easy on the eyes since they do not give off a bright light, rather give a soft warm glow. Drape them over the shrubs or trees or hang them on the fence, these lights will uplift the atmosphere of the garden.
Lanterns
Lanterns bring an old vintage feel to the summer garden design. They can be a sconce on a wall, hanging, or simply an independent fixture that can be moved to light a path or around a pool. Where ever you add lanterns you bring character into the design.
Highlighting Borders & Corners
Landscape lighting adds drama to your outdoor space. Having them placed up close to a tree or even textured walls develop dramatic shadows and details.
Pathway Lights
Pathway lighting is not only stunning, but it's also necessary for safety. You want to make sure above anything else your grounds are safe to navigate. There are a lot of choices in this type of outdoor lighting. You need pathway and step lighting, etc. I suggest working with a professional to make sure you get what you need for your new summer garden.
I know how much my family and I use our outdoor space and it's an extension of our home. Everyone should consider their outside space and design a summer garden that will give them years of pleasure.
Images Courtesy of Canva.
Other posts you might enjoy:
Creating a Zen Garden, Everything You Need to Know
Creating Garden Living In Urban Dwellings
Outdoor Feature Designs for Your Outdoor Spaces
Share This Story, Choose Your Platform!