Modernizing your home can be pretty straightforward. The look can easily be achieved with clean lines, neutral colors, and certain accessories or artwork. What springs to mind when you think of a modern garden? It can be a harder look to achieve. There are lots of different tips and tricks that you can use to maximize your garden's modern potential. Open spaces, artificial grass, or metal sculptures are all great modern garden ideas. If you'd like to step up the look of your garden, then here are a few more ideas to get you going.
4 Modern Garden Ideas To Create a Beautiful Backyard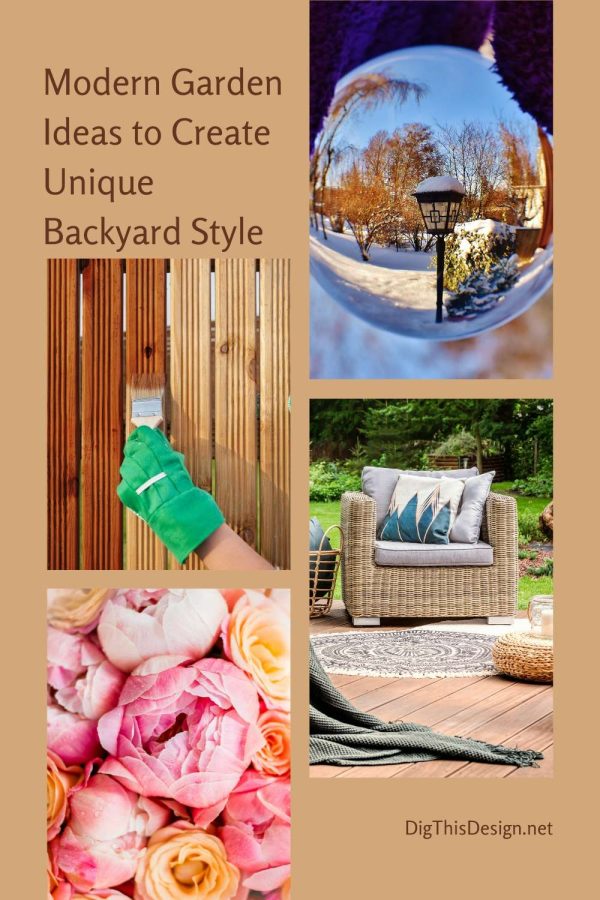 Update Your Fencing
One way to modernize your garden is by updating the fencing that you have. If you currently have wood fencing, why not look into aluminum fence installation, for example? It can give the garden a totally different look. You could also update the fencing you already have by using color. For instance, you could stain wood fencing to create different shades. You could create an ombre look or even a striped effect. Then, it is like you are making the fencing a feature in the garden, rather than just a necessity.
Avoid Too Much Color
A modern home uses a lot of white, granite, and simple colors. Therefore, a modern garden should do the same. Try to focus on a couple of colors for the plants that are in the garden. For example, you could focus on green, and perhaps pale pink or white. Then, you could choose certain roses to plant, as well as flowers like peonies. If there are too many colors from plants in the garden, it can make it look messy. Choose a color palette that you like, and stick to it.
Add Features
It might be difficult to get things like a water feature installed in all gardens, as you'll need some kind of access to water. However, there are many other options that you can choose to make your garden have a bit of a feature. It could be a metal sculpture, or even your furniture making a statement in the garden. It could be a rattan sofa chair, filled with some cushions and pillows. Just think about what will work for you and what will be the most practical for you.
Use Mirrors
Who says that mirrors can only be used inside the house? When you strategically use mirrors in the garden, it can make a big difference to its appearance. They will bounce the light around too, making it a brighter, sunnier and lighter space to be. Think about how you might be able to implement them in your garden. It is a chic and stylish way to modernize the garden for sure.
Do you have any other modern garden ideas? Let me know in the comments.
Images Courtesy of Canva.
Other Posts You Might Enjoy
Garden Growing Success – 5 Tips To Succeed
Indoor Garden Designs, 4 – Types To Consider
Share This Story, Choose Your Platform!