Are you bored with neutral color wallpaper and want to spice up your decor this summer? Then you're in luck because 2021 summer trends offer a wide variety of bold, exciting wallpaper that's sure to transform any room. If you're thinking about want something more adventurous for your walls, then you should check out these top trending wall paper options.
Freshen Your Home Decor with Top Trending Wallpaper
1. Tropical Prints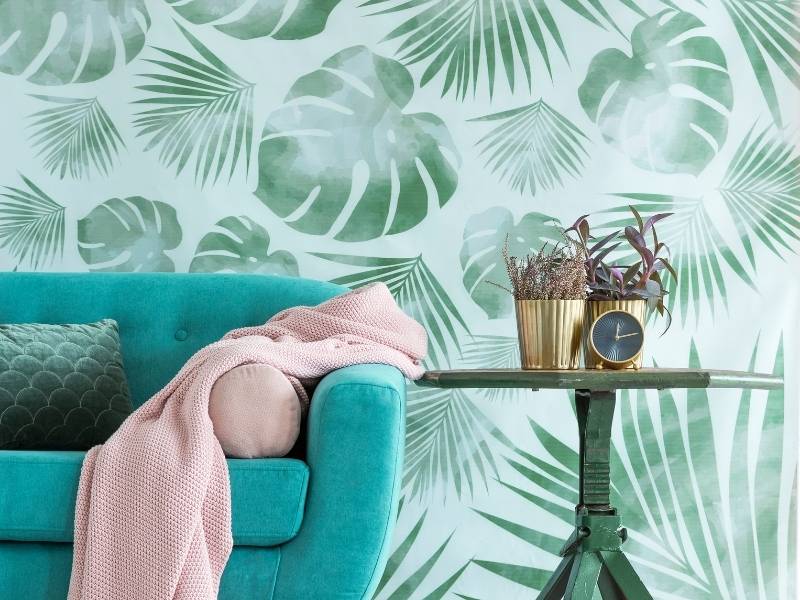 What says "summer" better than the tropics? Lush, colorful plants and exotic wildlife are taking over 2021 with Pacifico Palm wallpaper and other popular brands. If you want your decor to transport you to an isle of relaxation and beauty, then tropical prints are the way to go.
2. Impressionist
There's something dreamy about Impressionist paintings. They're soothing and create a peaceful atmosphere. If you want to create a relaxing oasis, you should consider impressionist as a top trending wallpaper.
These prints usually focus on nature, especially water, to complement the flowing quality of the technique. If you want something a little more abstract, you can even find impressionist wallpaper that only holds the idea of nature through its palette.
3. Texture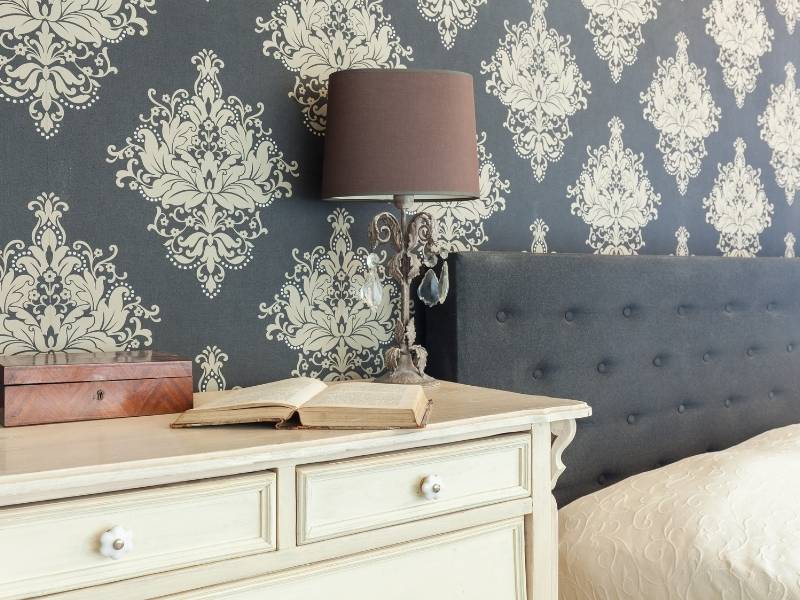 If you want to go with a solid color but want something to break up the monotony, you should consider textured wallpaper. There are several different types:
Flock wallpaper.
Grasscloth wallpaper.
Glass bead wallpaper.
Cork wallpaper.
Textile wallpaper.
These options provide variety without being overwhelming, making them a great option for more formal rooms. Because there is so much variety of textures, this makes it a great choice for top trending wallpaper.
4. Faded Glamor
This type of wallpaper is a new twist on Victorian and Edwardian favorites. Based on the florals popular in those eras, faded glamor patterns use modern palettes to revitalize decor. If you love pastels and remixed history, faded glamor may be the perfect wallpaper for you.
5. Graphics
Graphics are popular with modern homes, as they provide color while embracing a more abstract art form. While many graphic wallpapers feature perfectly replicated shapes, you can also find more care-free patterns that are less concerned with right angles and more interested in bright colors and pleasing geometry.
6. Bold Colors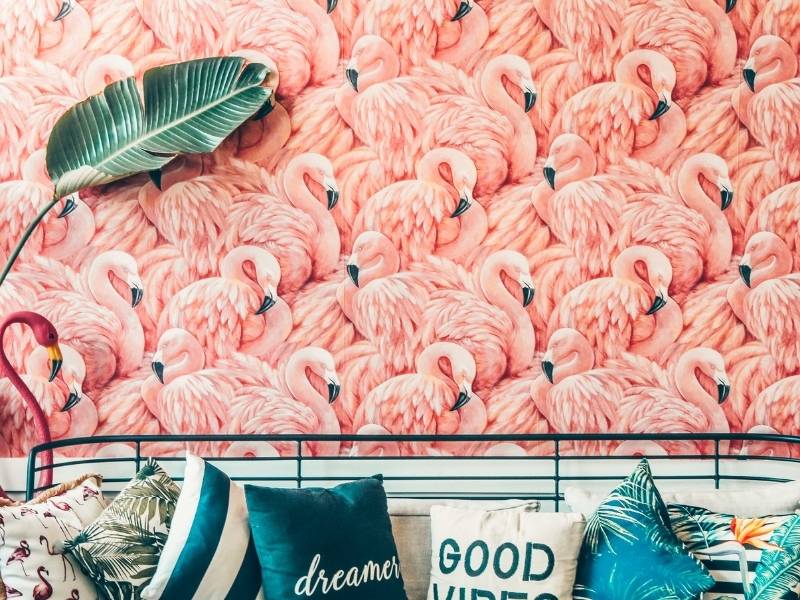 Summer is the perfect season for bold colors, so why not use them as inspiration for your walls? You can make a statement with a solid color or accent wall. There are also plenty of patterns that sport bold colors and evoke images of the beach. When it comes to wallpaper, "go big or go home" is in vogue.
7. Florals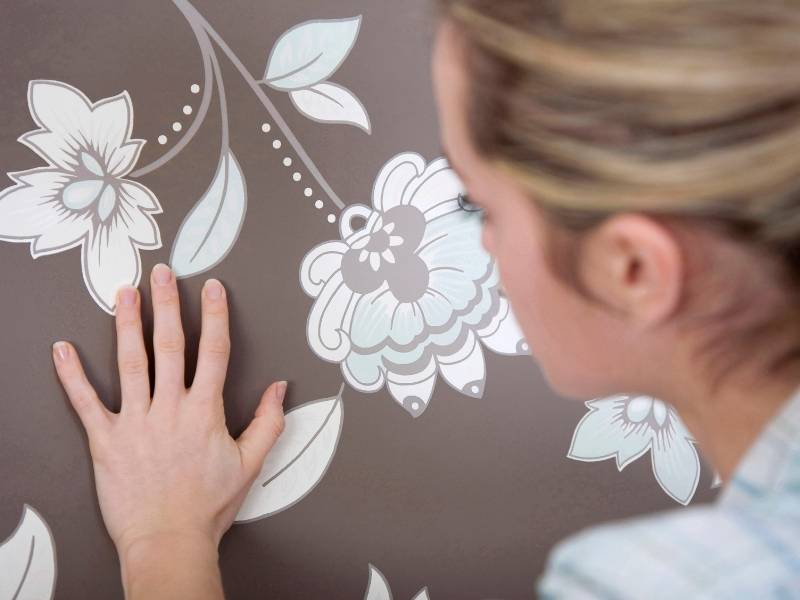 If you want pops of color but aren't one for graphics or abstract patterns, you should look at florals. There is a wide variety out there, from tiny clusters of blossoms to large single flowers, allowing you to find the perfect print for your needs. Of course, this type of wallpaper also comes in many colors, providing the perfect opportunity to develop a palette for your overall design.
One of the best things about wallpaper is that there's something for everyone. For example, you can decorate kids' rooms with Barbie wallpaper and teenagers' with dramatic graphics. You can have a different wallpaper for every wall of the house or have one option throughout. You get to decide what your home looks and feels like. Moreover, wallpaper has the diversity to make your fantasy designs come to life.
If you have any questions or suggestions, we always love to hear from you in the comments below. Also below are links to take you to more fantastic articles about ALL things DESIGN for your home or business.
Images Courtesy of Canva.
Other Posts You Might Enjoy:
5 Modern Ways to Bring Natural Elements into Your Home
6 Types of House Inspections to Do Yourself Before Putting Your Home on Sale
Ways to Bring Inspiration to the Kid Spaces in Your Home
Share This Story, Choose Your Platform!