When hunting for a new home, many of us refuse to even consider options without the addition of a garden. In many ways, this makes sense. We all love the chance to get outside. Gardens are fantastic for keeping us in touch with nature. They offer the opportunity to escape from the claustrophobic lives many of us lead especially if urban living is how we roll. But, when you look into how much extra you'll pay for outside space, the idea of living without a garden may not sound so ludicrous. Particularly in the city, even a small amount of outside space is going to set you back in a major way. And, while time spent outside is nice, is it worth the cost? For a lot of the year, rain and cold weather will keep you from the garden anyway.
Of course, if you had your heart set on a garden, it can be tough to kiss goodbye to the dream. But, you might not have to. As house prices rise, more and more people have to say goodbye to an outdoor living area in urban areas. As such, more of us are working out ways to invite the outside into our homes. Here's are a few tips on how you can enjoy the benefits of a garden, without actually owning one.
How to Find Green Space in Urban Living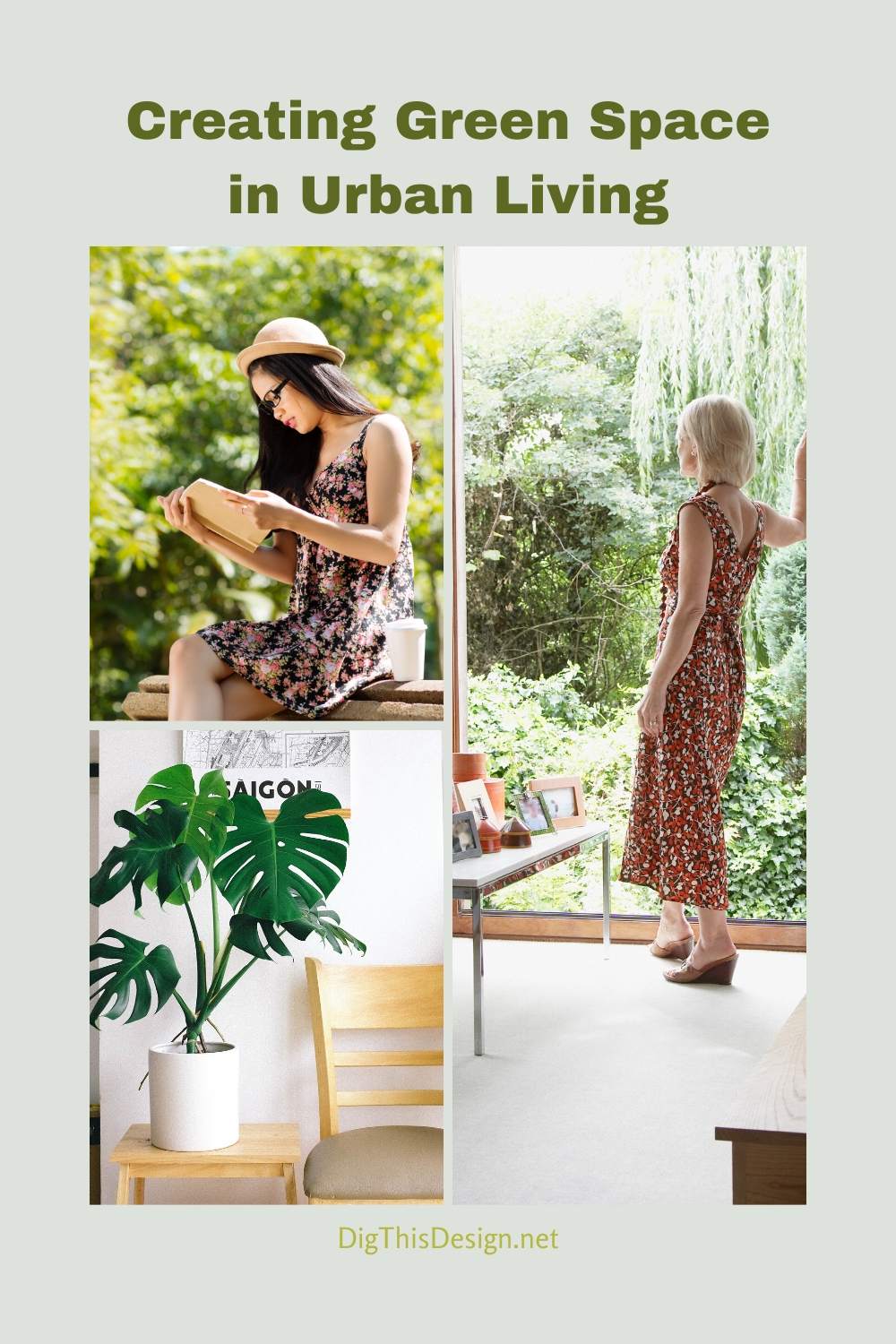 Take Advantage of Community Parks
Kissing goodbye to a garden doesn't mean that you'll never get to enjoy the outside again. No matter where you live, there are sure to be public green spaces you can enjoy nearby. No one's saying this is quite the same as having a backyard, but for urban living, it's a close second. You can take a picnic or a blanket down to the park and read your book there.
You could even invest in a portable barbecue and cook up a few burgers. As long as you clean up after yourself, no one's going to care. In some ways, public outdoor spaces are better than your own garden. You'll get the chance to people watch and start conversations with individuals you would never come across otherwise. Community parks are all about building communities and it's good to be a part of it.
Gardens are Not Always Outdoor
Urban living requires you to get creative when designing green space in your home. As a matter of fact, it can be quite striking and is a healthy lifestyle that I feel is needed for city living. Creating areas within your home to have living plants offer a healthy focal point in your overall design. People don't expect to find an indoor garden and they will be impressed with your ingenuity.
Even just adding the color green to your interiors help to boost wellness. Consider pictures of nature to set your interior vibe of green space.
Fill your home with fresh air
For many of us, the joy of sitting in the garden comes from the chance to enjoy a bit of fresh air. If you've been in a stuffy office all day, nothing beats sitting outside and clearing your lungs. Plus, if it's boiling outside, a slight breeze can be just the thing to keep your body temp down. But, you don't need a garden to enjoy this benefit. For one, you can open the windows in your home.
If you have patio doors, open them the moment you get home. These will clear stale air, and let in the fresh air that you love. It might also be worth investing in an air conditioning unit. That way, you can keep the air in your home moving, and so much fresher. Plus, this will be an excellent alternative to that summer's day breeze! There is, of course, the risk that your air conditioner will break down. While that's not something you would have to worry about out in the garden, it's not a huge issue. AC repair by Academy Air and others like them will ensure your conditioning unit is back up and running in no time.
It might also be worth investing in fans. These may not have the freshening effect of the other two points mentioned, but they'll still add towards recreating the breeze. Portable fans are also a smart option and now come in trendy colors. The benefit of this option is that it's portable. Unlike your air conditioner unit, you can move a fan from room to room with you.
Images Courtesy of Canva.
Other posts you might enjoy:
Creating Garden Living in Urban Dwellings
Indoor Garden Designs, 4 – Types to Consider
Share This Story, Choose Your Platform!