After the bathroom, the kitchen is the busiest room in the home, so it needs to function with the efficiency of a Swiss timepiece. If a remodel is on the agenda, try thinking about all the stuff that irritates and annoys about the current kitchen set-up.
Is there enough counter-top space? Are utensils, crockery, ingredients, etc. all stored well and within easy reach? Is it simple to keep clean? Are appliances well integrated? Does it work for entertaining? Is cooking a meal a pleasure or a pain?
All these questions need addressing prior to planning a new kitchen. The current trend in kitchen design is for a thoroughly modern look, with sleek urban lines reaching into the most traditional of interiors.
The mix and match success of materials such as natural wood against modern finishes like stainless steel have really helped move the design conversation along, and we are now seeing urban style in some unexpected places.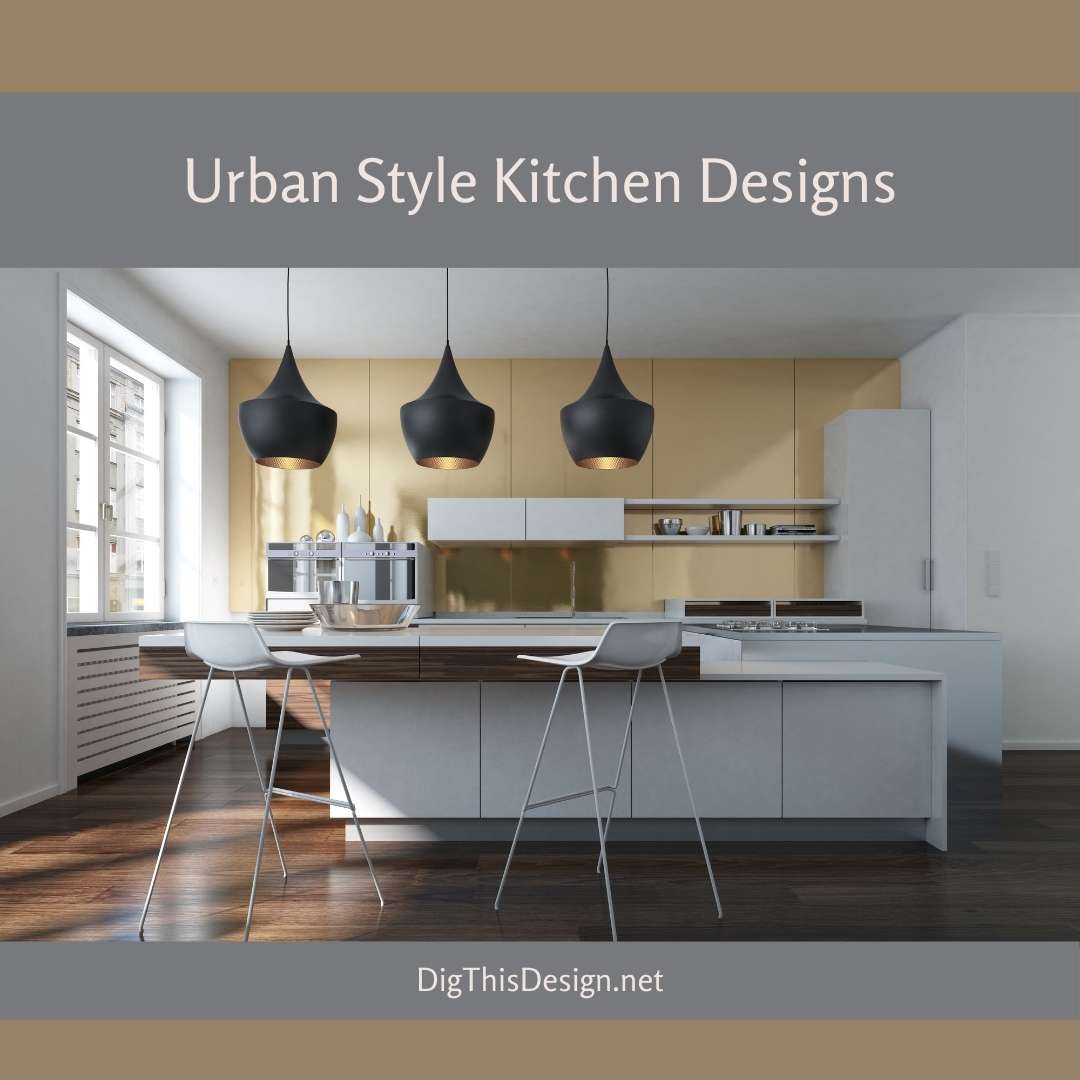 New Materials and Finishes
The sleek beauty of urban style kitchen designs owe a lot to the new materials and finishes that have become available to fans of home style. The days of the tiled backsplash are numbered. Increasingly, ornate and colorful tiles flanking counter tops will be replaced by the sophistication of stainless steel. Historically reserved chiefly for commercial kitchen backsplash applications, the practicality and understated beauty of this material has finally gained the recognition it deserves. Tough, good looking, easy to install and keep clean, stainless steel has become a signature ingredient in contemporary domestic kitchens. The stylish choice of finish in modern appliances, such as fridges and dishwashers, is often stainless steel and when teamed with a back splash in the same material, cool cohesion is assured.
Embrace the Beauty of Wood
Urban kitchens aren't all about cold, hard surfaces; they also embrace the warmth and beauty of wood. Forget ornate cabinetry, heavy with detail and scroll work, modern kitchen cupboards are pared down, slab timber affairs in natural, oiled finishes with minimalist fittings. Other materials featuring in modern urban kitchens include soapstone, which has a softness and unique beauty that makes it a stunning counter-top choice. The strong current trend for shades of black and darkest gray in our homes means that granite, marble, slate and soapstone all make the cut for popular kitchen counter-top solutions.
Industrial Styles with Soft Elements
Urban kitchen designs bring into focus the combination of functional industrial style with the softening elements of natural materials such as wood, basketry, stone and leather. A long refectory table in dark wood, storage of foodstuffs or tableware in organic shaped baskets, the warmth of heated stone underfoot and cabinet handles made from leather are all ways of achieving contemporary urban appeal in the kitchen.
Lighting is moving away from the neat, subtle solutions such as task lighting and integrated systems and heading in a bolder direction. Over sized pendant lighting should illuminate the dining area and up-cycled industrial wall lighting is gathering momentum as a top style indicator in the modern home.
When a new kitchen design is on the cards, try going the urban route. This flexible style adapts to any home, introducing new life into tired interiors. Forget twee, country kitchen style and allow urban attitude to start serving up some hot new tastes at home.
Images Courtesy of Canva.
Share This Story, Choose Your Platform!