Kitchen renovations can be expensive. It requires time, effort, and resources, which can be really challenging, especially if you plan to do it yourself. While you always have the option to hire a designer and a contractor, it will also be costly. If what you are looking for is a quick, easy, and budget-friendly kitchen upgrade, there's one thing you can do that will make a huge difference in the overall look and function of your kitchen; Replacing the kitchen cabinet doors. 
Simply replacing cabinet doors can transform your old dated kitchen into a fresh new one. Changing cabinet doors and drawer fronts can do the trick when deciding to take on a new kitchen interior design style. Visit manufacturing shops or online stores of kitchen cabinet doors in Canada and look for kitchen cabinet fronts with a contemporary design. Choosing the right color cabinet door fronts color is another trick you can do to change the look of your kitchen completely. Prefinished cabinet doors are also available if you prefer the raw and natural appeal. 
Replacing cabinet doors guide
New cabinet doors can be a great update to your kitchen without the need to completely remodel it. It is also an affordable and relatively easy DIY project that can transform the aesthetic of your space in no time! This guide will walk you through the process of replacing cabinet doors, from selecting the right materials to installing them correctly.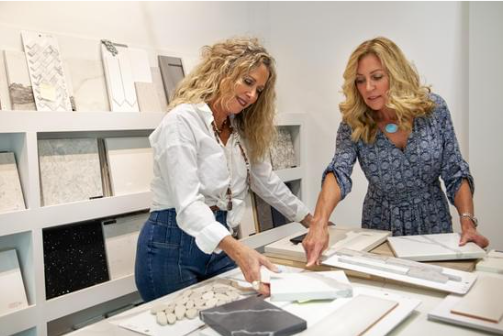 Measure your cabinet doors
First things first. If you have decided to replace cabinet doors, you need to measure your existing ones before purchasing new ones. Knowing the right size of kitchen cabinet doors to buy will help you avoid making costly mistakes. Whether you are planning to purchase pre-fabricated cabinet doors or custom cabinet doors, you still need to take kitchen cabinet doors measurements. 
So, how to measure kitchen cabinet doors? 
Gather the necessary tools: measuring tape, pen and paper, a level and/or ruler. 

Measure each side of the cabinet door from edge to edge. Make sure to measure both sides in case of variations due to construction or installation errors. 

Measure the width of the front of the drawers from left to right and the height from top to bottom and record this measurement.

Think about the hardware to choose and where the handles will be.

Also, pay attention to the hinges' place and the distance between them.

Mark any extra holes or special features on the paper or app to help with replacement part selection. 
Most cabinet manufacturing stores have standard sizes of kitchen cabinet doors. If you can't find cabinet doors on the market of the same size as your existing ones, you can get your kitchen cabinet doors custom-built.
Prepare your cabinet doors for replacement
Before removing your existing kitchen cabinet fronts, make sure you have already decided on replacement cabinet doors. The process of replacing kitchen cabinet doors is pretty straightforward. Once you have started the task, it is easy to finish. The hardest part, however, is choosing the right style, color, and size for the new kitchen cabinet fronts replacement. Visit cabinet manufacturing stores or online cabinet stores to look for cabinets to replace your cabinet doors. Know the specs of the doors and their material features before purchasing.
Choose the right door material
The next crucial step is choosing the right quality doors for kitchen cabinets. As you probably know, cabinets in manufacturing stores are made of different materials. Each material has its pros and cons and specific features that make them suitable for a particular kitchen. If you are going to replace your cabinet doors, make sure you know what material your new doors are made of. Here are some of the most popular materials you can find.
| | |
| --- | --- |
| Cabinet door materials | Description |
| MDF cabinet doors | MDF kitchen cabinet doors, or medium-density fiberboard, is an engineered wood product similar to plywood created by combining wood fibers with resin. MDF doors come in a variety of finishes, including woodgrain and solid colors so that everyone can find something special for themselves. |
| Plywood kitchen cabinet doors | Layers of veneered wood are glued together to form plywood, with the direction of the wood grain alternated for durability. It is a top-notch substance for kitchen cabinets. Plywood kitchen cabinets can support heavy cookware and other kitchen appliances. |
| Solid wood kitchen doors | Solid wood is one of the most popular materials cabinets are made of. Wood cabinet doors and drawers are basically made from cut wood that is not engineered or processed such as oak, maple, cherry, pine, walnut, and others. It is durable and more expensive than manufactured wood. |
| Laminate kitchen cabinet doors. | To make laminate cabinets, a thin, glossy layer of material adheres to the external surfaces of the cabinet doors. This material is next bonded on a board, usually MDF or particleboard. Laminate is made from layers of plastic-like material that are bonded together, making the surface resistant to scratches and fading. |
Consider the design style
Aside from the best material for kitchen cabinets, another thing you should note when choosing new cabinet doors is the style of the kitchen you desire. What interior style are you trying to achieve? Each interior style has a corresponding cabinet style that is suitable to help achieve your desired aesthetic. A few of the most popular types of cabinet doors in cabinet manufacturing stores are shaker cabinet doors, gloss cabinets, and unfinished cabinet doors. 
If you are going for a traditional or transitional interior style, opt for shaker kitchen cabinet doors. On the other hand, flat kitchen cabinet doors are for modern and contemporary kitchens. Gloss kitchen cabinet doors are for industrial-styled interior spaces and modern luxury ones.
Install the new kitchen cabinet doors
Finally, once you have done the measurements and have chosen the new doors and drawer fronts replacement for your old ones, it's about time to install the cabinets. If you are considering replacing kitchen cabinet doors it is pretty straightforward. Here's a step-by-step procedure on how to install and adjust the doors.
First, you need to install the hinges. Mark the area of the cabinet where the hinges are to be installed. Once the hinges are installed, mount the doors.

Mark through the screw slots on the door while holding it in place so that the mounting plates are up against the cabinet face frame. This will help you to know where to drill the pilot holes.

Next, take the mounting plates off the doors, fasten them to the face frame using the supplied screws and then reconnect the hinges to the mounting surface.

Adjust the doors and ensure they are straight and accurate before securing the rest with screws. 
In conclusion, it is important to choose the right material for cabinet doors according to your desired interior style and budget. It is also essential to install them correctly so that they can be adjusted and secured appropriately. With careful consideration of these factors, you can have new kitchen cabinet doors that are both pleasing to the eyes and functional for your home.
Other posts you might enjoy:
Home Renovation – Tips to Save Money
Simple Upgrades to Increase the Market Value of Your Condo
How Amazing are European cabinets?
Share This Story, Choose Your Platform!