Condos are often less expensive than single-family residences. In December 2020, the average price for a single-family house was $314,300, while condominiums were $272,200. This means condos are always in demand, and it is critical to maintain and upgrade them regularly to get a competitive edge. Increasing your condo's resale value by making condo upgrades increases its marketability.
Upgrades can be done at any time during the ownership of your property and can be completed in stages. Start with one thing, then move on to another when funds become available. This way, you don't have to spend all your money upfront yet still reap many rewards later.
Simple Condo Upgrades to Increase Its Market Value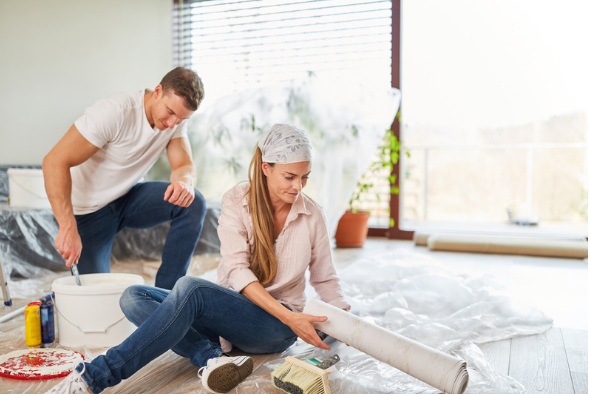 Here are some simple upgrades that will help increase the market value of your condo:
Consider Kitchen Condo Upgrades
Kitchen's have become the heart of homes. As such, they're also the most expensive and can generate the most significant return on investment.
According to The Kitchen & Bath Industry Association (KBIA), kitchens are often one of many rooms where homeowners can make substantial gains in resale value by upgrading their existing space with new fixtures or appliances. 
A few examples of worthy kitchen upgrades include:
Remodeling the kitchen into a modern open layout 

Replacing outdated cabinetry

Installing new countertops and backsplashes

Adding a new wall oven to your kitchen space 

Installing energy-efficient appliances

Upgrading the lighting in your kitchen

Updating your kitchen with new appliances

Adding an island to your space, for extra room
Remember the Small Spaces
If you're working with a small condo, remember to take advantage of every inch.
Under the stairs: This is often wasted space that can be used for storing footwear and seasonal wear.

Above kitchen cabinets: An easy solution would be installing pullout shelving units above your upper cabinets, so they're easily accessible from both sides of the countertop.

Above bathroom vanity: This area could become storage space.
We recommend you hire a professional condo renovator. They will suggest you the best solutions for your needs and wishes. After all, someone specializing in condo renovation knows more than you what works and what doesn't. Also, consider hiring an Interior Designer for a consult.
Make the Bathroom Stand Out
One of the best ways to make your condo stand out is by making your bathroom look better. The average cost to refurbish a bathroom, according to HomeAdvisor, is around $9,000. 
Though expenditures might vary significantly based on how much you do and at what degree of quality, it's easy to go over budget when renovating. Here are a few ideas:
Add a new coat of paint or wallpaper.

Replace hardware and faucets with chrome or brass. 

Install new lightings, such as recessed lights or track lighting

Add a new mirror

Upgrade your showerhead

Install new flooring
Make Use of Your Outdoor Space
It's no secret that outdoor space is a valuable commodity, especially in urban areas where space is limited. But many condo owners need to realize how much more valuable their units would be if they used their outdoor spaces more effectively.
According to a recent survey, 82% of American homeowners are keenly aware of the importance of revitalizing their outdoor living areas. The recession forced people to eschew extravagant extras like swimming pools and cabana bars in favor of practical necessities like gardens and patios.
Upgrade Doors and Windows
Your condo's doors and windows are the first things most people see when they enter your home. You can improve the look of your space by upgrading these features to make them more attractive and enhance their value.
Windows can be a great way to add value to your property. If you're interested in improving energy efficiency, consider replacing older windows with newer ones that are more energy efficient. According to research by NAR (National Association of Realtors), 63% of agents and brokers say it's favorable to highlight energy efficiency in a property sale. 
Conclusion on Simple Condo Upgrades
The market value of your condo is directly related to its condition, location, and size. If you're considering selling your condo soon, consider some minor upgrades that can make a big difference in resale value. 
Other Posts You Might Enjoy
Buying a Luxury Apartment in NYC: A Brief Guide
Efficiently Utilize Space in a Small Home
DIY Tips and Tricks For a More Spacious Condominium
Share This Story, Choose Your Platform!