When you live in a home with limited space, it's important to utilize the space that you have. It's challenging to keep the place looking organized. The place can look cramped and cluttered easily when you add a few items to the space. It's important to find a balance between the space and the stuff you own to ensure that you have everything you need without taking up all the walking space in your home. Follow these space-saving tricks to maximize your space and find practical solutions to your clutter problems.
Utilize Space in Your Small Home Efficiently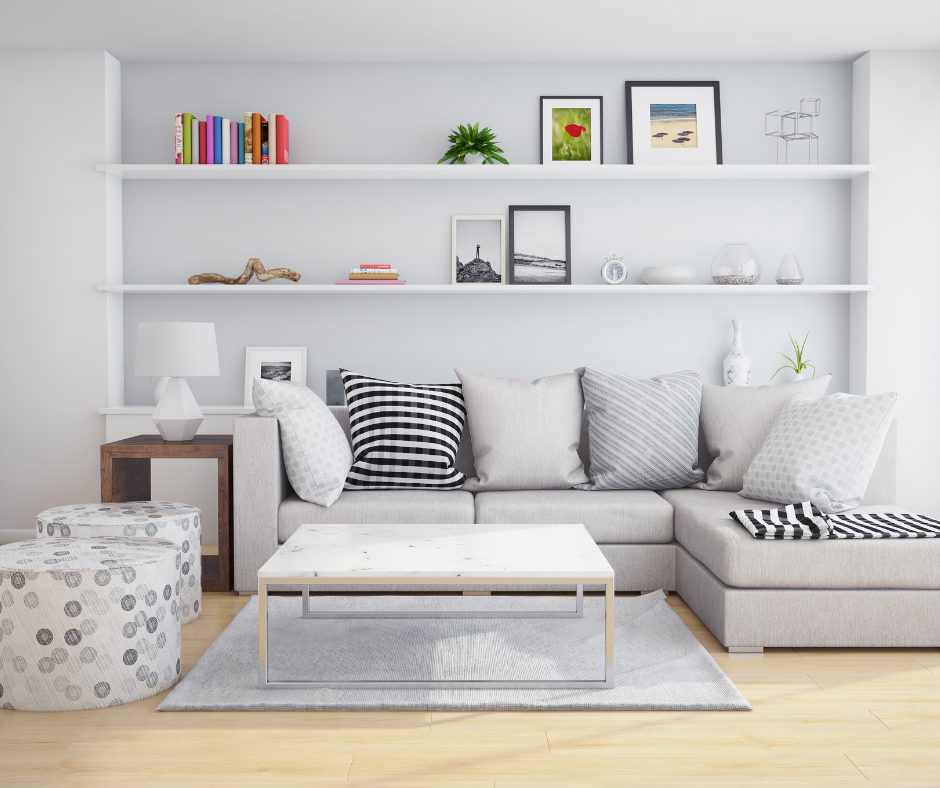 Use Multi-Functional Furniture
Purchasing big, bulky furniture that takes up half of a room's space can make your space look smaller. Using multi-functional furniture that serves various purposes and shrinks down when not in use is the ideal solution. Consider looking into options like the Transformer Table – a customizable table that you can control to fit your space. You can adjust the table to fit two people, and when you need more space, you can convert it to fit 12 people. 
You can also look into convertible couches and coffee tables, as these convertible furniture items will allow you to customize your furniture based on your daily needs. 
Utilize Space on Your Walls
The walls in your home can be used for more than just hanging pictures. When you have a small space, you can use empty walls to your advantage. You can add shelves to your wallets and place plants, decorative pieces, or other household items.
It can also be helpful to mount your TV on your wall as it eliminates the need to purchase a TV stand that will take up a good chunk of space in your room. The available floor space can be used for other purposes or left untouched to create an illusion of a bigger space.
Convert a Closet
When you have a closet somewhere in your living room, dining room, or basement, it can be helpful to convert it to meet your requirements. For example, if your washing machine and dryer are next to each other in an open space, you can move them into a closet and place them on top of each other to save space and keep the appliances out of sight when not in use.
Incorporate Fewer Objects
Sometimes, less is more. When you incorporate a few suitable objects in your space, you won't feel the need to have many items taking up space. For example, it might be better to have one big convertible couch in your living room, as opposed to several seating options, such as single couches.
Having too many objects in a room can also increase clutter in the space. Too much clutter can be bad for your physical and mental health, as it can be a fire hazard and collect dust or mold, which is bad for allergies or asthma. Some people may also feel suffocated in a space with clutter, which could impact their mental health.
Place Things Strategically
Be careful where you place household items, as this can contribute to how clean or cluttered your space looks. If you scatter items such as vases and side tables in random spots, your home may look cramped. Strategically place these items in corners to create walking space around the room.
It can feel challenging to design a home with a small space. But, following these tips will help you maximize the space in your home and enable you to utilize every corner to your advantage.
Other Posts You Might Enjoy:
DIY Tips and Tricks for a More Spacious Condominium
Small Home Office – Tips on How to Improve It
10 Essentials for Your Work from Home Office
Share This Story, Choose Your Platform!