Purchasing European kitchen cabinets can be one of the best choices you can make if you want to improve the look of your home. This type of cabinetry comes with a sleek, frameless design that will give your kitchen a high-end appearance without sacrificing the room's functionality. 
The Benefits of European Cabinets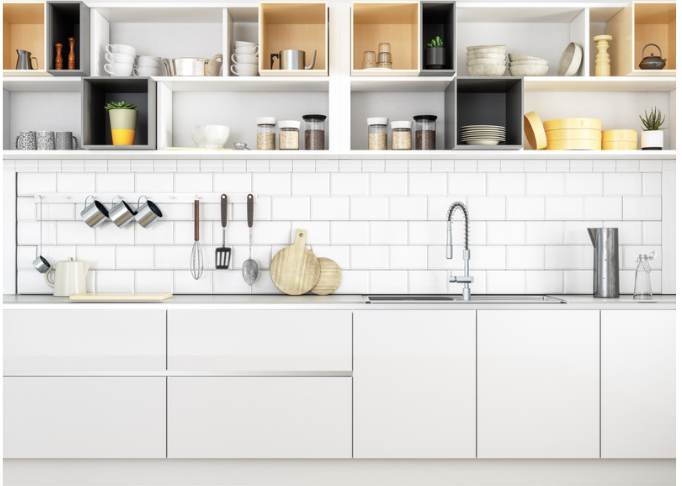 The Design of European Cabinets
Designed with modern functionality and a sleek design, frameless European cabinets are an ideal choice for contemporary kitchens. They are also easier to clean and maintain. However, they are also more expensive than other types of cabinets. The price range can be from $20,000 to $25,000.
They are a popular option for homeowners who want a stylish and functional kitchen. And are crafted using the latest technology and are made of high-end materials.
One of the main differences between European and American-style cabinets is how the doors are positioned. While American-style cabinets are traditionally attached to the face frame, European cabinets are hung on a track.
The most impressive feat of this streamlined design is its versatility. A typical kitchen cabinet can be reconfigured into a host of new configurations, from the classic bi-fold to the sleek and modern wall unit. A modern-day European-styled cabinet will even be able to incorporate the latest lighting and heating technologies. If you're in the market for a new kitchen, consider the best options to ensure your investment stands the test of time.
Pricing Options
Buying European-style kitchen cabinets isn't cheap, so you need to be mindful of your wallet. The most innovative approach is to shop around for a quality discount or at least a solid recommendation. One of the best places to find such deals is through a local cabinet maker or distributor. Those with the requisite skill set can also look into a more bespoke solution. After all, a high-end kitchen is a high-end investment, so you want to ensure it is something you'll be proud of for many years.
A cabinet maker specializing in European-style cabinets is a great source of information. They can even help you determine which ones fit your budget and taste.
Made of Many Different Materials
European Cabinets are made from different materials like wood, glass, and plastics. You can also get them with a shiny finish. Despite their sleek appearance, they are built to last. You can order them through catalogs and online. However, a professional team is required to install them.
The most common material used is wood. It is durable, resistant to fading and warping, and can withstand extreme temperatures. It is available in a wide range of colors, from neutral to bold.
Laminate is also common. Laminates are thin and lightweight. They were once considered fragile and unstable, but with new manufacturing techniques, they are now solid and durable.
Whether they're made of glass, plastic, or metal, European-style kitchen cabinets are synonymous with sleek and smooth surfaces. With its minimalist aesthetics, this design has been around for years. It may be the most practical kitchen design in the long run.
Maximize Storage with European Cabinets
Using European cabinets in your kitchen is a great way to maximize efficiency and storage space. With their frameless design, you can avoid opening up your cupboard doors. In addition, they incorporate specialized hinges for ease of use. They can also serve as a makeshift pantry.
When buying European cabinets, look for quality and design. Be sure to check out the manufacturer's warranty. You should also do your research on the product. You will want to learn about the cost and delivery options.
Other Posts You Might Enjoy
5 Ways to Uplift Your Kitchen Decor
Common Kitchen Renovation Mistakes to Avoid
4 Ways to Give Your Kitchen an Instant Makeover
Share This Story, Choose Your Platform!