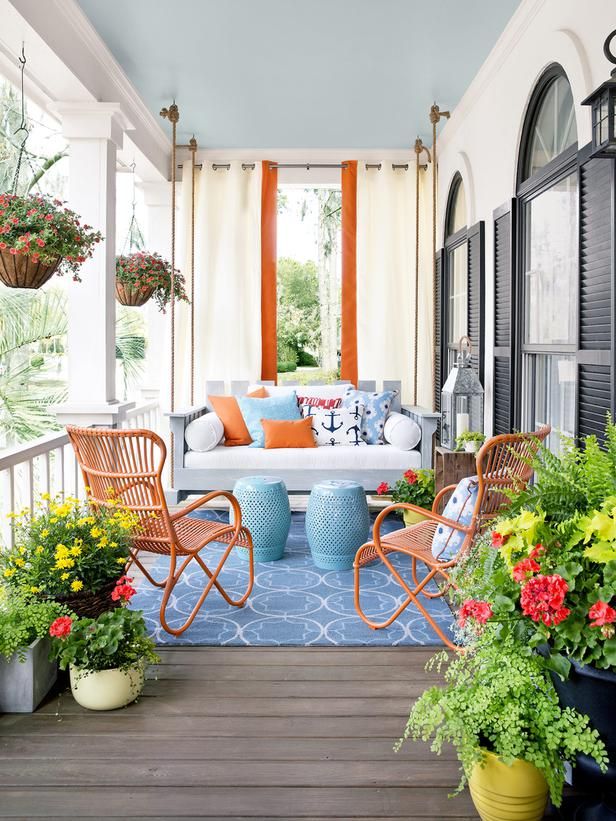 Summer is upon us!  Outdoor spaces, like patios and porches, are our favorite places to cool off and hang out, aren't they?  Patio decorating can be simple, easy and affordable if you start with a plan.  Base your patio decorating styles on shade, light, and overall comfort.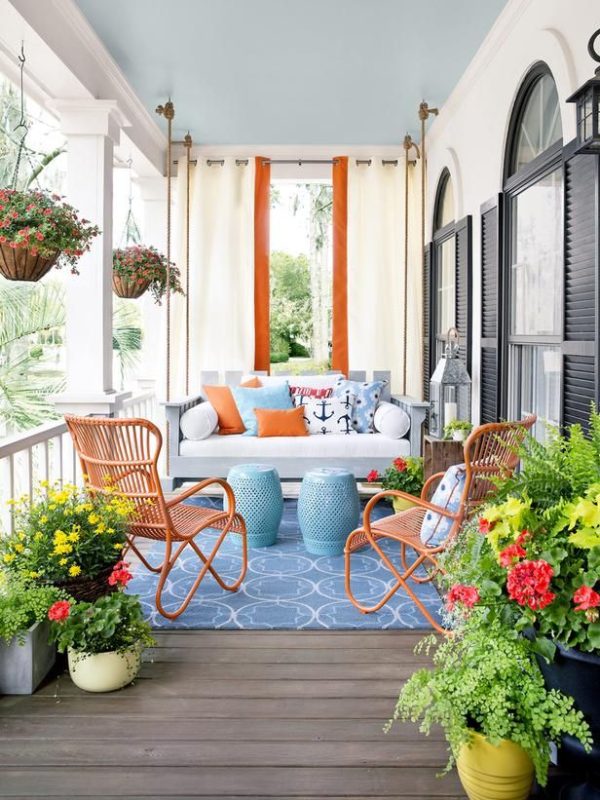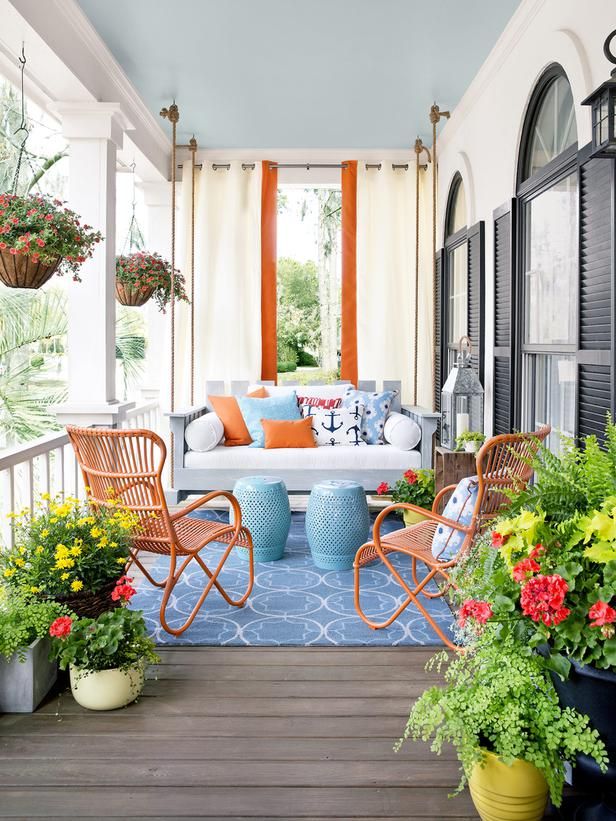 Patio Decorating with Shade
By creating shade, you'll have a respite from the sun and late afternoon heat.  That can be as simple and inexpensive, as hanging a heavy UV ray protected canvas sheet in the proper angle to cut off the sun's hot rays.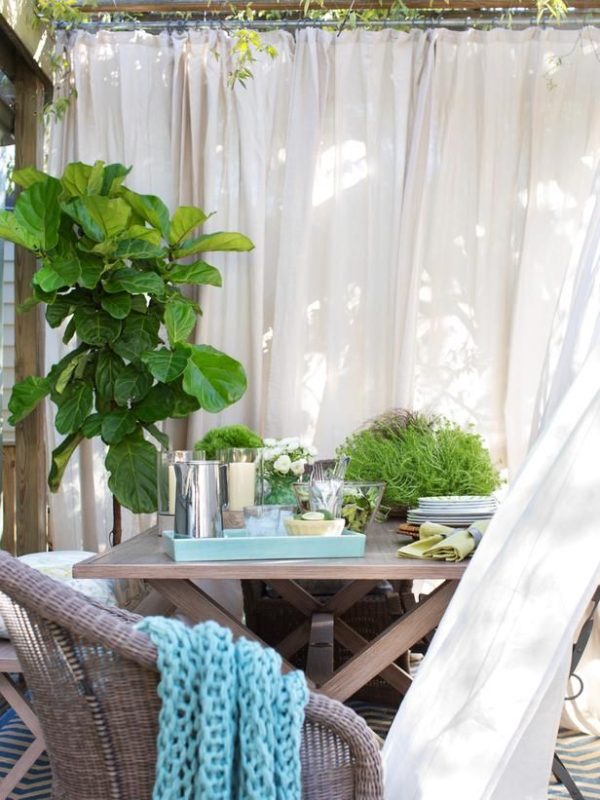 Bamboo shades are inexpensive as well.  The list can go on and the prices go up…you can also hang cheap dollar store garment hooks on your overhang.  Then suspend a pretty solid color fabric shower curtain.  The breeze will make you feel almost tropical.
Patio Decorating with Light
This is essential, so that when that hot ball of fire goes down behind the horizon, you've got illumination to keep you in your lawn chair and feeling lazy. Lighting design will add ambiance to your warm evenings.  Solar lights are as cheap as $1.50 each nowadays, so there's the starting point for affordability.  There are numerous do-it-yourself projects on the web, like how to create patio lights out of pots, paper and jars, and how to make chandeliers, lanterns and luminaries.
This DIY Christmas light and branch screen project can be used indoors or out. It's perfect for adding a few touches of warm decorative lighting to the patio.
Don't forget to get creative with the placement of your patio decorative lights.
Patio Decorating for Comfort
 Add seat cushions, rugs, old chairs.  Use odd tables or old shelves to set out your plants, shells and memorabilia.  Plug in a CD player for soothing background music.  Wind chimes and beaded sun catchers induce day-dreaming.  A grouping of potted plants in a corner or near the door will make your outdoor comfort zone pleasing to the eye and soul.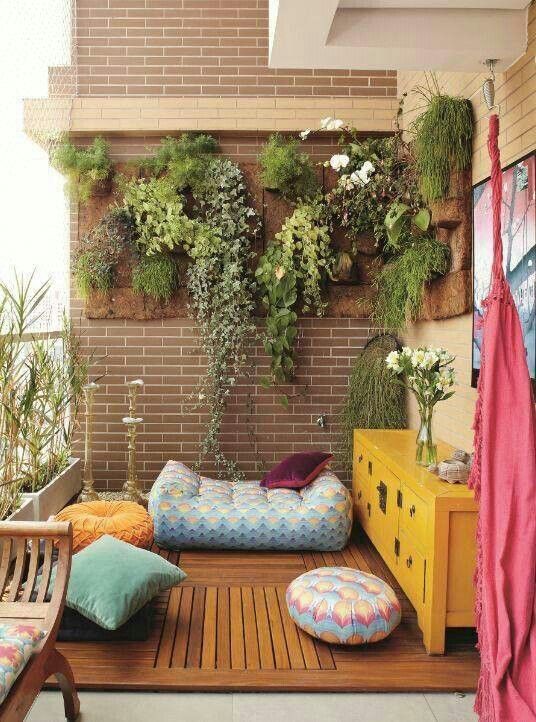 With a little imagination, your patio decorating can be easy, cheap and simple.   With only a few minutes' work, you can sit down, stretch out, and relax.