If spring is knocking on your door, you should definitely think about your outdoor living decoration. Even if you don't seem to find the suitable inspiration to do so make a simple plan, especially if you have an appropriate and spacious backyard. Do not leave it empty because there are many ideas that could definitely help you to rearrange the space so that you could enjoy time with your friends and relatives.
If you are not oriented toward decorating, this article will help you choose the best options for your backyard. Regardless of layout or size, backyards are the place where you can rest or enjoy a variety of activities and entertain.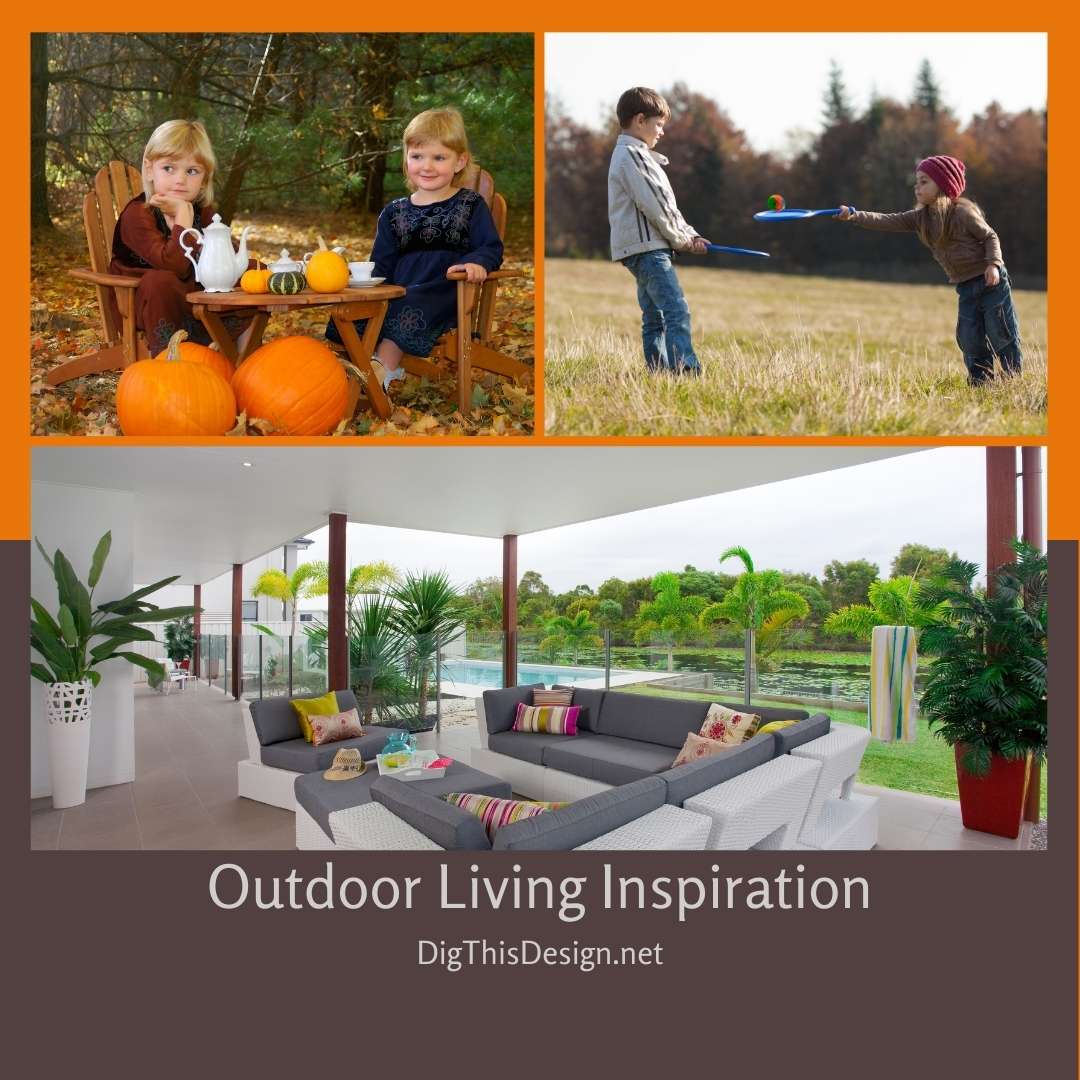 Outside Living Room
If the warm and fresh air are welcoming you, it is high time you moved outside the house. If you live in a area where mild weather allows you to literally move the living room outside, you are considered a lucky one. The outside living room is a natural complement to the lifestyle. However you may need to expand the backyard to ensure more space for the improvised living room.
There could be a substantial fireplace, for colder nights. Other things to be added are different types of plants as palms, oleanders and other suitable ones that will create the sense of spaciousness. To all this, you need to add cozy furniture and nice lighting to help you feel the welcoming atmosphere of those late summer nights.
Party Area
If you are keen on decorating your yard in an entertaining and non-traditional way, be prepared for more colors than you can imagine. Starting with the floor – add an outdoor rug that would be appropriate for parties. Yellow and orange colors attract the attention and create a mood for parties. As far as seating is concerned, finding chairs in fun colors is a good contribution. You should always have extra chairs, for parties when extra guests appear.
Add one or two mini bars – they could be one or two small ironing tables, where summer drinks and cocktails can be easily put on. The table is also a very important part of creating a suitable atmosphere and it should not be too big, because there must be a free space for dancing and walking around. Apart from this, it's easy for providing the cleaning procedures that are needed after the party.
Sporting Area
Some people prefer to turn their backyard into a real sporting event, once the summer begins. It is especially appropriate for big families, with many children or relatives. If your yard is more spacious, you can really make a sporting field for football or baseball. All you need is the appropriate instruments and a couple of beams for a small football field.
If you prefer other sports, a table tennis fits perfectly in a house backyard. It could be attributed by a conventional barbecue and a small table with chairs to relax after the end of the games. You could always invite your friends and relatives and neighbors and organize small tournaments – this can be real entertainment for all of you.
These are some of the inspirational ideas for outdoor living that include a few decorations and arrangements. Clear your mind, roll your sleeves and be prepared to experience pleasant emotions during the spring and summer, while enjoying the brand new appearance of your backyard. Be creative and you will surely be satisfied with the final results. Keep a clean and organized backyard, remembering to keep up with the trimming of bushes and proper lawn care.
Written by: Jane Mires, TenancyCleaningPrices
About the Author
With her busy schedule at TenancyCleaningPrices, Jane is always looking forward to a free day to have a warm cup of tea in the garden. She enjoys being alone with her thoughts, at least for a while.
Images Courtesy of Canva.
Share This Story, Choose Your Platform!