All You Need to Know About Patio Paving for Homes in Dublin

Everybody wants a beautiful home design with colorful gardens, a pool, and even a patio. Some may think that patio paving is more of a luxury than an essential, but that is not the case with many homebuyers today.
According to an article (check it out here), 87% of those looking for a house prefer this be added to the deal. If you are looking to upscale your home resale value, this addition and any outdoor feature can push your asset's value to as high as 12%.
Not only does building a terrace for your home prove to be a cost-effective move, but it also adds a beautiful space where possibilities may blossom. For example, when your family grows and has children, this area can be an ideal playground for them to run around without fear of mud and dirt.
Your dogs can also have a haven for playtime and fetch without a trip to the local park. Or, in the afternoons, you can lounge there for tea. The truth is, patios are a plus for every home.
4 Advantages of Patio Paving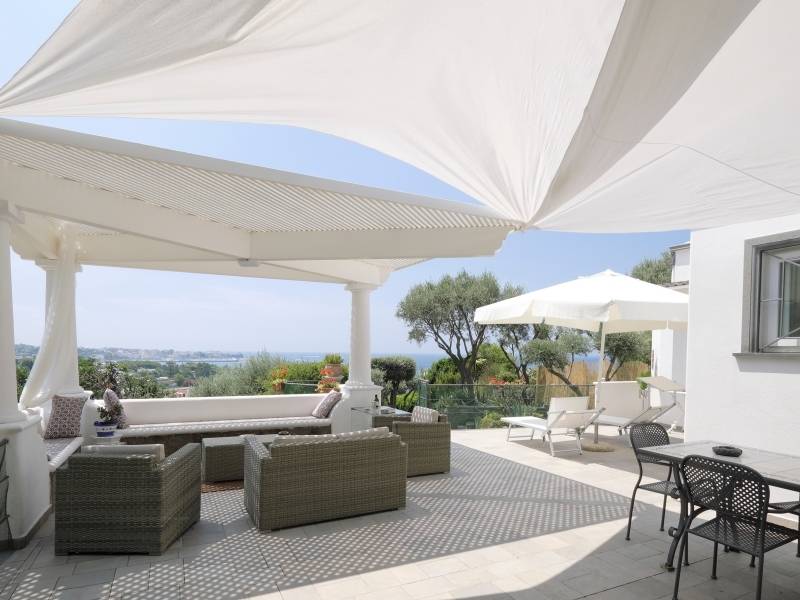 Like any other household addition, having professionals take care of the job saves you a multitude of time, effort, and money. So, be sure to locate your local patio pavers, or visit driveway paving.ie and check it out. The important thing is their legitimacy and swift response.
1. Relax and Unwind
As the old-fashion mindset goes, houses are castles. Therefore, build your castle well to stand against the elements. You'll also want a charming patio where you can stretch your legs and look out into your garden. There, you can breathe fresh air, bond with the family, let children have some daily physical activities, and even have a nice nap under the sun.
Everyone has their own way of relaxing, such as reading, playing games, or talking with family members. But, you can do all of these within your patio. Furthermore, there is no limit to the size or shape. Therefore, designing this is a lot of fun. Some even end up adding a fireplace to their patio to spice up things in their home. For more interest, some add beautiful lights that glow like fireflies at night.
2. Seasonal Designs
The patio is very much like an outside living room. With that, design it just as you would your living room, following the seasons as they come and go. First, during Christmas, hang up lights. Of course, summer is the time to pull out an inflatable pool (if you do not have a pool already).
Additionally, having a good umbrella allows you to lounge outside without having to worry about overexposure to sunlight and its problems, like dehydration, heatstroke, and sunburn.
Heatstroke is, of course, an important reason to stay out of the sun. That's when a shade of the roof or an umbrella is necessary. A study made in 2011 (link:https://arrow.tudublin.ie/cgi/viewcontent.cgi?article=1126&context=sciendoc) shows significant deaths of heatstroke in Dublin, Ireland.
Unfortunately, between the years 1981 to 2003, an overall estimated 254 deaths accounted for this condition. When you have a patio, heat surrounding the environment via the number of plants and the patio's infrastructure itself.
3. Entertain Your Guests
The living room is not the only place you can receive visitors when you have a patio. In fact, during some seasons of the year, the outdoors is ideal for chatting with friends and traveling relatives. Not only do they benefit from the spacious area and fresh air, but they have a chance to look at the garden.
Many social events take place on the patio as well, like birthday parties and barbecues. Some homeowners that like grilling and cooking find the patio a perfect place to do so. Other than that, having somewhere you can throw a party (especially if your home is small) is always a plus.
4. Gives Your Home Extra Value
As mentioned above, having a patio can raise your home's sale value significantly. Some homebuyers find a property with no outdoor patio to be a dealbreaker, so you have nothing to lose when deciding to build one for your home.
3 Types of Patio Paving Materials to Consider
1. Gravel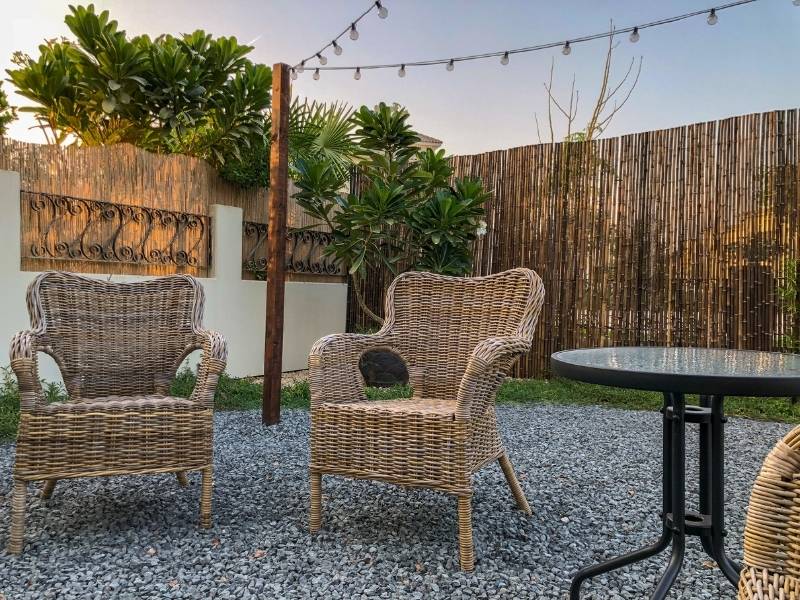 With gravel, you are not breaking any rules. In truth, you are actually benefiting more aesthetically and practically. Gravel comes with ease of installation, has excellent drainage, and prevents weeds from growing around your patio. It is a simple and cost-effective choice for your initial patio set-up.
However, if you plan to walk barefoot, gravel is not the most excellent choice. It is also easily lost, either as if shifts over time or when storms or strong winds occur. Other than that, gravel is a great way to easily beautify your terrace without burning a hole through your wallet.
2. Clay Bricks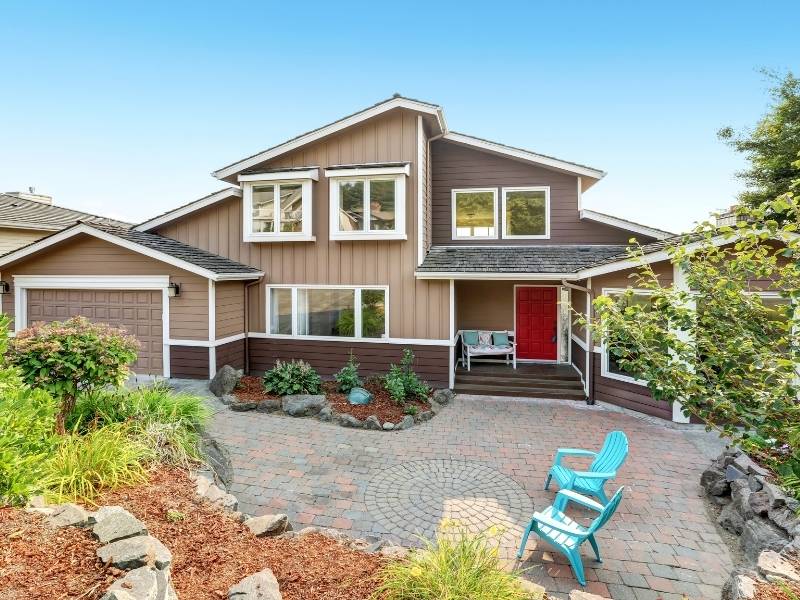 If you are looking for a more traditional look, clay bricks have that earthy texture with a classy feel. Although more expensive than gravel or simple concrete, this option gives you more benefits. As bricks are one of the most durable materials on the planet (read more), you can be sure to have this one long-term. Amazingly, brick faces the elements without forming cracks.
In addition to its durability, you do not have to maintain it in any unique way. It is also made from renewable resources, meaning it is entirely environmentally friendly. The only con for this one is its lack of variety, as clay bricks cannot really be as colorful as gravel or other choices.
3. Tile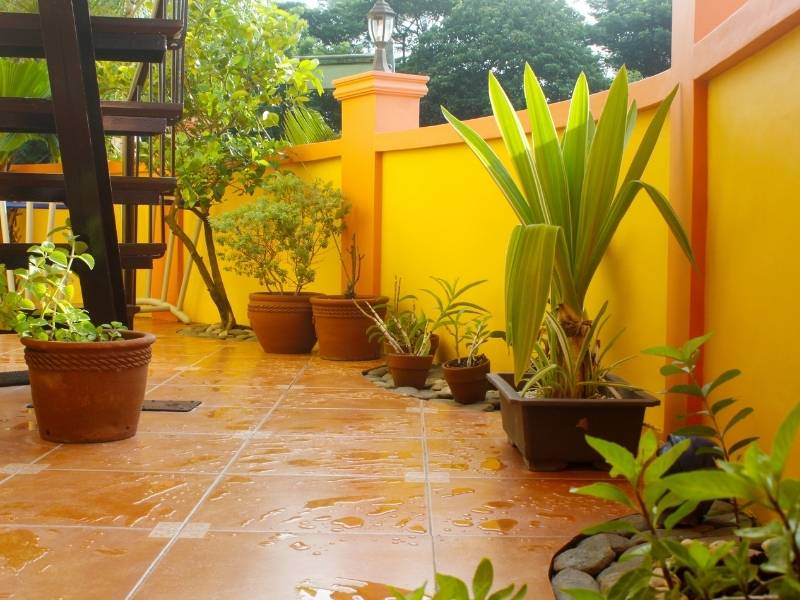 Tile is often the to-go for homeowners who want sophistication and style for their patio. It is an even, smooth surface that is easy to clean and a wonder to walk upon. Unlike gravel, it's perfect for going barefoot. Additionally, unlike clay bricks, it has a plethora of designs and colors to choose from. What's even better is this option is very affordable.
In Conclusion
It is our wish that you design the perfect patio paving for years of enjoyment with your family and friends. If you have questions or suggestions, please leave them in the comments below. Also below are links to take you to more interesting articles about ALL things DESIGN.
Images Courtesy of Canva.
Other Posts You Might Enjoy:
6 Tips In Finding The Right Patio Furniture
10 Great Tips from San Diego Deck Repair Specialists
6 Top Deck Styles to Make Your Backyard a Big Hit
7 Examples of Entertaining Designs for Winter Patio Enjoyment
https://digthisdesign.net/wp-content/uploads/2021/01/All-You-Need-to-Know-About-Patio-Paving-for-Homes-in-Dublin.jpg
1080
1080
Ashley Edwards
https://digthisdesign.net/wp-content/uploads/2022/11/OLD_DigThisDesign_logo-300x225.png
Ashley Edwards
2021-01-16 01:00:00
2021-01-16 14:24:59
All You Need to Know About Patio Paving for Homes in Dublin