Why should you learn about deck styles? Because, even though summer is winding to a close, the days spent out in your backyard are not. Fall brings tailgating and bonfires. A new deck is exactly what you need to greet your guests with elegance and convenience. But, where do you begin to wade through all the information about deck styles?
Companies like Trex Decking Company are offering competitive pricing on all styles of decks. You'll also be happy to know that having an extraordinary entertaining space has never been more affordable. Continue reading to learn more about several deck styles to add to your backyard before winter sets in.
Deck Styles for Your Home
Attached Deck
The simplest of all deck styles is the attached deck setup. This setup is the most common because it adds extra space onto the back of the house. Some designers consider a house with an L-shape or U-shape layout as the most conducive design for an attached deck.
Additionally, attached decks are built with wood or composite material and a multitude of colors. Please note that if you live in a damp or humid location, a composite selection will last longer and be less prone to rotting.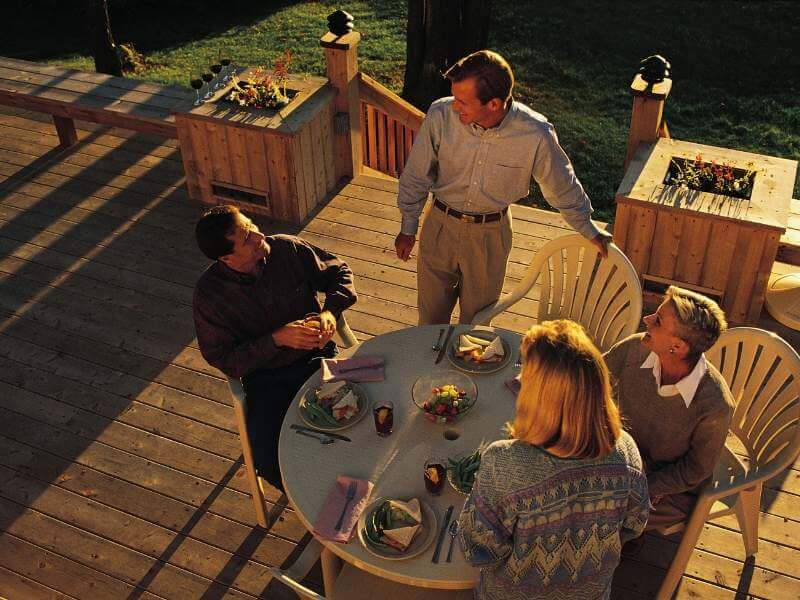 Outdoor Dining Deck
With the increased popularity of outdoor kitchens, outdoor dining areas have become extremely popular. Dedicated outdoor seating allows you to the beautiful summer and fall weather by enjoying a few more hours outside. Include a built-in bar and grill to your outdoor dining areas to conveniently offer great food and beverages to your dining guests.
Detached Deck
A detached deck, also known as an Island, works anywhere in the yard and is great for social hangouts. With a walkway or path for easy access, this style allows you to have a little oasis in your yard. We recommend wood decks for those places that have poor drainage or are hard to level.
Swimming Pool Deck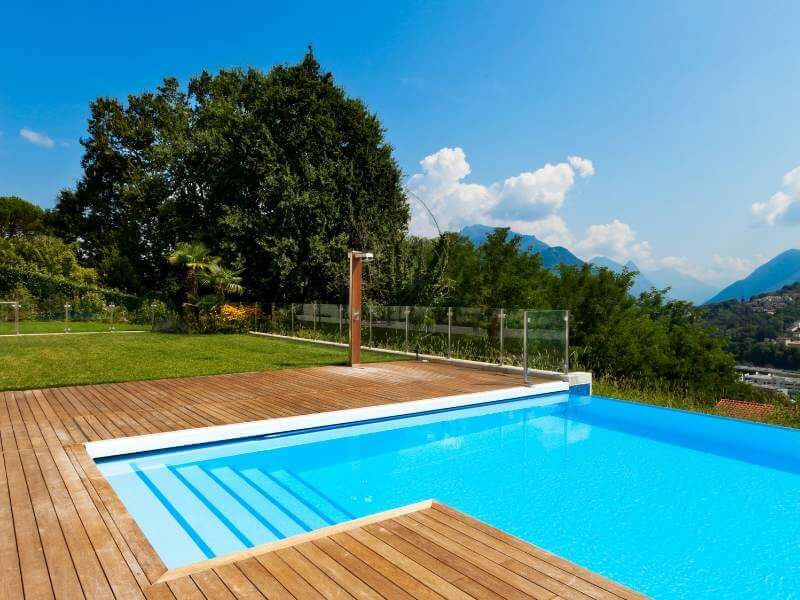 Swimming pool decks are a great addition to back yards. A swimming pool deck styles make above ground pools more enjoyable. All you have to do is add some comfy deck furniture for a poolside lounging area.
It is worth noting that wood is much less conductive of heat and usually are more slip-resistant than the surrounding tile. However, wood is prone to splintering, so it is important to maintain treatment on the wood to prevent injuries and for the longevity of the deck.
Wraparound Deck
When you think of old southern charm, you are most likely thinking of a house with a wraparound porch. This style of deck wraps around the entire house which extends the living area of your house. Moreover, wraparounds allow you to move out of the sun at any point of the day which gives you the additional benefit of day-round enjoyment.
Multi-Level Deck
A multi-level deck does exactly what you would think it would do. These decks allow for a functional walkway and beautifully designed space to enjoy your company.
Multiple levels are connected by sets of steps and paths to allow your guests to safely walk the sloped areas. A wooden multilevel deck is more affordable in places that are hilly or rocky, as pouring concrete is much too expensive.
All Images Courtesy of Canva.
Other Posts You Might Enjoy:
10 Great Tips from San Diego Deck Repair Specialists
4 Inclement Weather Summer Design Solutions for Your Patio or Deck
Decks and Patios; the Pros and Cons Listed
Share This Story, Choose Your Platform!