Regular deck repair for many homeowners is a part of their exterior design maintenance. Moreover, a perfect place to learn is from the deck repairs San Diego homeowners make that can withstand extreme heat and sun exposure, as well as pool area decor for entertaining and tons of fun.
If you're a homeowner who enjoys fun in the sun on your deck, here are 10 ways to keep yours in tip-top shape all year round.
Deck Repair & Maintenance • 10 Tips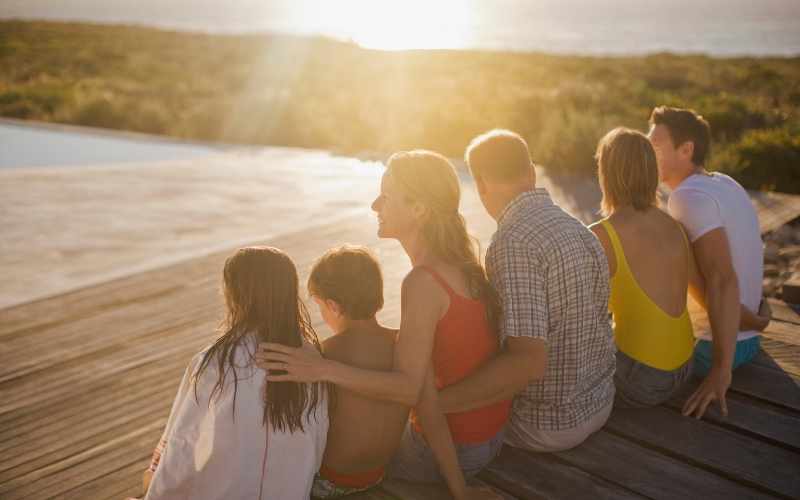 1 • Make Your Deck Heat-resistant
Swimming in the summer is a great way to have fun and cool off, but there is nothing worse than coming out of the pool only to scald your feet on extremely hot concrete.
A spray knockdown finish is a great solution to this. Not only is it fully customizable, but it also has a heat-reflective surface that effectively keeps your pool deck from getting too hot. Wave goodbye to poolside concrete heat.
2 • Add Texture for Safety
Put safety first and avoid any slips at your next pool party by applying a textured overlay. There are a number of cost-effective resurfacing options that can be customized to have a texture.
We particularly like the look of a rock salt finish, but it's totally up to you.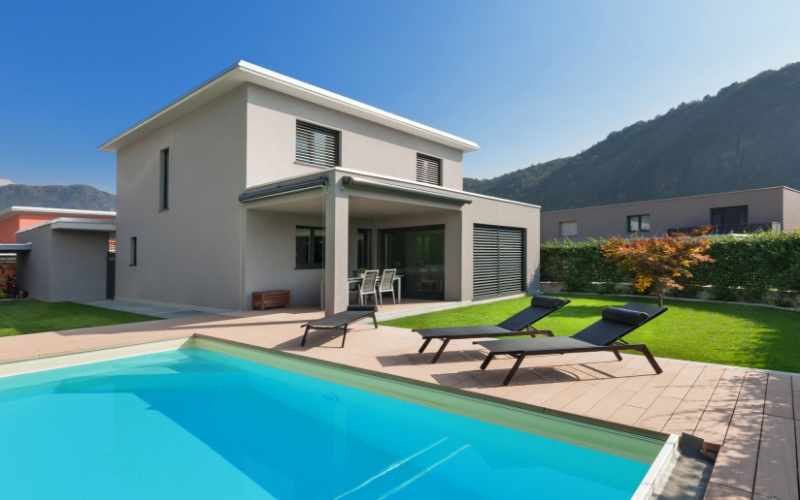 3 • Fix Unsightly Cracks Regularly
Cracks can sometimes appear when temperatures drop rapidly and then rise again. Cracks make for an unsightly pool deck, so stop procrastinating and fill them.
There are a number of options available if you want to fill the cracks on your pool deck and for the budget-conscious. Additionally, there are a number of DIY options to fill those cracks in on your own.
4 • Engrave a Unique Design
If you feel that there are too many cracks on your pool deck to do on your own, skip filling them in and instead design them into an engraving.
Hire a local contractor to give you an estimate of what that work would cost as well as ideas for what would best disguise your cracks.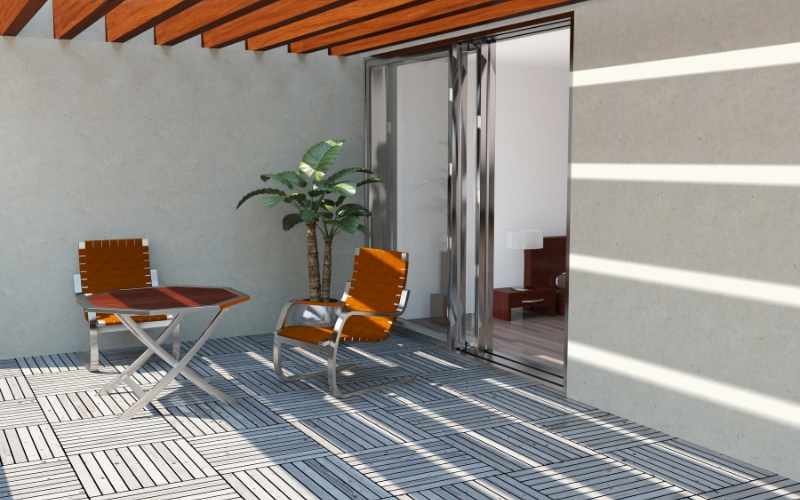 5 • Add Comfy Poolside Seating
Even if you don't go into the pool, there should still be options for you to enjoy the beautiful summer days by the pool. Add a seating area with some cushioned deck chairs for maximum comfort, or update your existing seating area with new throw pillows.
6 • Colorful Designs for Ambiance
If you look around your pool area and deck and it feels dull, you might be searching for some color.
There are many options to add color to your pool area. Everything from painting and staining the deck to using a few colorful throw pillows and blankets or an outdoor rug for the poolside. Whatever your choice of vehicle for color is, choose an outstanding color to give a lift to your pool area.
7 • Add Gallons of Greenery
The addition of color and freshness to your poolside, lots of plants also helps decorate the area surrounding the pool. Additionally, if you want to feel like you're in the middle of a tropical rainforest, choose leafy palms and tall plants for maximum effect.
Just make sure to choose plants that thrive in lots of sun exposure.
8 • Install Ambient Poolside Lighting
You don't need lights for swimming during the day, but if you enjoy a late-night swim, combine safety and style by installing fairy lights and deck lights that are customizable to get the right mood.
9 • Provide Plenty of Ice
If you plan to hold some pool parties on your deck, become the best host ever with a mini-fridge near the pool for easy access to cooling drinks after a swim and for poolside chilling.
But if you're on a budget, you can get the same reception by picking up a table for your seating area with a built-in ice bin. You'll have to refill the bin with ice every now and then during a party, but you'll still be giving your guests great access to cool drinks.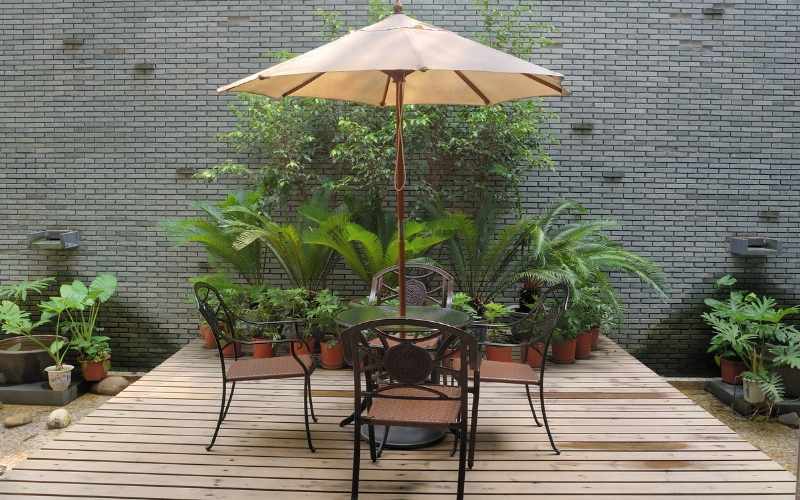 10 • Remember to Provide Shade
The one thing we'll want to avoid this pool season is sun damage as skin cancer numbers rise every year, mostly due to poor sun protection. Though a lot of the sun's harmful effects can be mitigated by sunblock, add another layer of protection this summer by installing some kind of shaded area over your poolside.
All images courtesy of Canva
Other Posts You Might Enjoy:
Get Your Patio Ready for Summer and Entertaining
4 Tips to Create the Perfect Summer Entertainment Garden
5 Improvements that Add Value to Your Home
Share This Story, Choose Your Platform!