A swimming pool is a water feature that can provide you, your family, and guests hours of fun throughout the year. Since you own the pool, everyone can use it anytime whether there is a special occasion or not. Because of this, it's one of the features in your outdoor space that gets plenty of use year in and year out. It is also because of this reason that your swimming pool needs renovation at one point or another.
If your pool needs renovation, we invite you to continue reading for some very useful information.
6 Reasons to Invest in Swimming Pool Renovation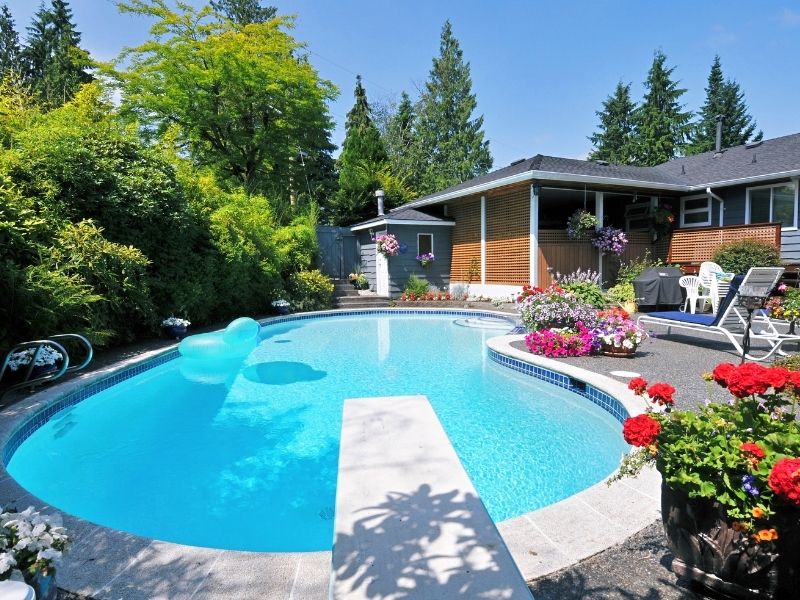 Leading swimming pool contractors in Dubai say that there are several signs you need to know that indicate you must think about pool renovation as soon as possible.
These top signs include the following points.
1. Obvious structural damage.
Outdoor swimming pools are constantly exposed to different environmental elements, which damages them over time. These elements include severe and sudden changes in weather, UV rays, and chemicals. If you have a concrete pool, these elements can cause cracks to form on the walls and floor. These environmental elements can cause stretching, fading, and rips on vinyl liners, if you have them.
Plaster, a common pool construction material, is durable but also deteriorates over time when exposed to these elements. They can cause the plaster to peel, flake, and discolor. The kind of repair or improvement you have to invest in depends on the pool's damage. If the plaster is peeling or flaking, you can fix it with a replastering project. 
If the vinyl liners are ripped, stretched, or faded, have them replaced.
To maintain your pool's structural integrity and keep it appealing and safe, ensure it is repaired or remodeled immediately when you see these signs of structural damages.
2. Cracks on the floor and walls.
Cracks on the pool's floor and walls are specific structural damages that you should never ignore and downplay. Cracks on the pool's surfaces are usually a sign of a severe underlying problem. Although they may look like peeling issues, they can lead to leakages over time, which can weaken the entire structure. Poor structural design and the use of low-quality construction materials are the usual causes of surface cracks.
Re-tiling or completely overhauling the pool are your best options for dealing with cracks. Though minor repairs can fix the problem, they are usually only temporary and the crevices will appear again eventually.
3. Recurring repairs.
Having professionals repair cracks, peeling plasters, broken lights, and water chemistry issues is frustrating and annoying. Having them repaired often can be costly as well. If you want to prevent these expensive and annoying pool problems from happening again, your best bet is to invest in a complete remodeling project.
Although the entire process may be expensive and take a few days, in the end, you will fully enjoy your pool again without having to worry about dealing with repetitive, costly, and bothersome issues.
4. High operating costs.
If you are spending a lot of money on the upkeep and maintenance of your swimming pool, a renovation can help you cut back on these costs. This is particularly true if you have had the pool for years. Old swimming pools usually have outdated equipment that tends to be less energy-efficient. Outdated models of pumps, filters, heaters, cleaners, and other machines involved in keeping the pool running and clean often use more power, causing your electricity bills to balloon out of proportion.
Newer pieces of equipment are more energy-efficient, meaning you can save more money on maintaining your pool. An Energy Star-certified pool pump, for instance, uses 70% less energy than older models. This means you will save plenty of money even if you keep it running throughout the year.
Although you will spend a little bit of money on replacing your older pool equipment with a newer one, it will be worth the savings you will earn from your energy bills in the long run.
5. Negative environmental impact.
Updating your pool equipment does not only allow you to save money; it helps you reduce your pool's environmental impact as well since newer pool technologies are more eco-friendly and sustainable. For instance, cartridge filters are the most eco-friendly pool filters since they require less water to keep clean. Unlike sand and DE filters, which have to be backwashed often to stay clean, cartridge filters only have to be hosed off every six months.
Installing a solar pool heater and LED lighting fixtures are also renovations that allow you to have an environmentally friendly water feature.
Also, the simple task of installing a windbreak around your pool allows you to have a more sustainable pool. Wind speeds up the water evaporation of your pool. It can also cool the water faster, forcing the pool heater to work harder and use more energy. Pool windbreaks are often made of glass. However, you can also use lattice, screens, shrubs, and other materials that can shield your pool from the wind.
Renovating your swimming pool allows you to take advantage of new equipment and well-thought-out designs that are better for the environment.
6. Outdated design.
If your swimming pool was built over a decade ago, chances are, you are no longer completely satisfied with its look or design. If you don't find your pool's appearance as pleasant and appealing as before, a remodel can update its look and make it more interesting.
Installing new tiling or lining and adding additional features, such as a spa, island, swim-up bar, and rocky waterfalls makes your pool more interesting and gives it a modern look and feel.  
Changing the shape of the pool and adding natural rock fixtures, jump-off perches, and a Baja shelf or tanning ledge can even give your water feature that highly sought-after relaxing Caribbean vibe.
Installing LED lights can also instantly elevate your swimming pool. Rebuilding your old pool from scratch or renovating it to incorporate newer features allows you to breathe new life into your pool, making it one that you will be satisfied with, happy to use, and proud to own.
In conclusion.
Part of being a responsible swimming pool owner is knowing when you need to invest in repairs and renovation projects to keep it beautiful, safe, sustainable, and enjoyable for all users. Take note of these signs and speak with seasoned contractors once you notice them, find out the best way to fix, improve, and maintain your water feature.
Author Bio.
Rachel Hennessey manages the Pools and Landscaping Division of Hennessey LLC. She also works on Tender and Pre-Qualification and brings in new business to the company's Construction, Interiors, and Civils Division.
Images Courtesy of Canva.
Other Posts You Might Enjoy:
5 Ways to Design a Pool for Lovers of Arts and Anime
Glass Pool Fencing for an Amazing Aesthetic
Essential Facts for Installing a Deck for Your Pool
Fiberglass Diving Pools: A Fresh Look At Designs, Prices, And Reviews
Share This Story, Choose Your Platform!