A swimming pool can be a great addition to any home. But, when you think of having one, the pool isn't the only thing to keep in mind. The deck around the pool is equally important for use and design. That's why you need to make sure you get the best pool deck coatings in San Diego to go along with it. If you're installing a pool here are the essential facts you need to know for installing a deck for your pool.
Essential Facts You Must Know When Installing a Deck for Your Pool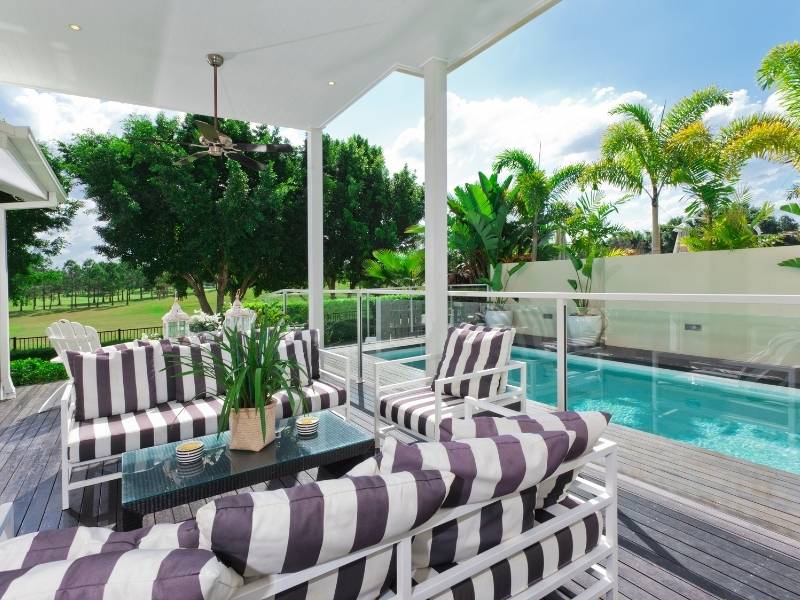 Why is the deck important?
One feature that pairs perfectly with a pool is the surrounding deck. After all, the pool isn't only a place where you can exercise, but also a place where you can unwind. So, it may be beneficial to think about the deck features as much as you do the pool's design. After all, it does help enhance that mellow feel that comes with the pool.
What you should keep in mind.
The following are various essential factors that come into play when considering having a swimming pool on your property.
1. The aesthetic you want.
The first, and one of the most important things, that you should have in mind would be the look you are going for. By knowing what you want your pool deck to look like, you at least have some direction when it comes to decking it. This is essential as it will influence every decision you make regarding the overall look of your deck.
2. How you intend to use your pool.
Another key factor you need to keep in mind would be the use of your pool. For example, if you plan on making your pool a place where a lot of people can lounge, you'll need to make way for a bigger, more appropriately sized deck. So, ensure that you measure appropriately before installing a deck for your pool.
3. Your working area size.
You will also need to note how big an area you'll be working on concerning the previous point. This doesn't only mean planning on making your deck but also considering how much space is available at your site for you to work in the first place.
4. Developing your budget.
Landscaping jobs like deck resurfacing can get quite costly, which is why it's crucial to know how much you intend to spend on the project. It's one thing to have an idea in mind, but it's another thing to have enough to make that idea happen. When doing a job like this, it's always good to have a working budget that you can follow.
5. The material you'll be using.
You can utilize several materials when decking your pool – there are concrete pool decks, decks made from wood, and even ones made up of stone. It's good to know what materials are available and accessible to you and what their advantages are. This helps you to not only get a great-looking pool deck but one that's worth what you spend.
6. Weather and climate in your area.
One crucial factor to consider when choosing the materials for your deck would be to know if they'll be reliable in the environment you're in. Remember that some materials are more suitable in places with particular weather and climate conditions. By knowing all these essential details, you can find the perfect decking material for your pool.
7. Regular maintenance tasks.
It's one thing to get yourself that cool deck you've thought of getting for yourself. But, maintaining it is an entirely different matter. When you're thinking of the decking you want, ensure that maintenance isn't too costly. Otherwise, you might find yourself calling for pool deck repair.
In conclusion.
Swimming pools are a great feature. In fact, you can use them for different purposes such as getting some exercise in, have a place to unwind and just take a mental health break, and even have some company over to just have a good time. But one thing that helps achieve all this is the overall look of the area. That's why it is a must that you get the suitable decking to go with your pool. The right decking choice doesn't only give you a perfect surface for you to stroll on your pool, but it also helps make it look appealing and be a place where you know you'll enjoy and relax.
We hope you've found some great tips for installing a deck for your pool. If you have any suggestions or further questions, please ask away in the comment section below. You will also find below, several links to more great articles about ALL things DESIGN for your home or business.
Images Courtesy of Canva.
Other Posts You Might Enjoy:
How to Maintain Your Swimming Pool: A Pool Care Guide
A Complete Swimmer's Guide for Taking Care Of An Above-Ground Pool
A Splash of Water: 5 Cool Perks of Having a Swimming Pool
Share This Story, Choose Your Platform!