Fiberglass diving pools are the rage in today's markets. Mainly, because they are a better alternative to concrete swimming pools. That is if you want to introduce a more efficient and "greener" addition to your property. We will dive into fiberglass diving pools, what you need to know, and getting professional help such as fiberglass pools, Las Vegas, Nevada.
So, if you have an interest in the new fiberglass diving pools, continue reading to learn the pros and cons of these amazing pools.
A Fresh Look at Fiberglass Diving Pools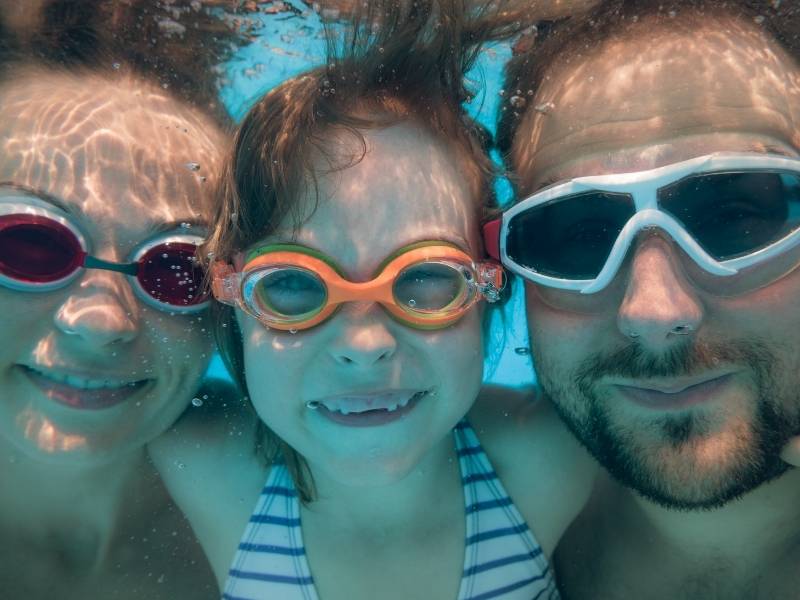 What Exactly Are Fiberglass Diving Pools?
Fiberglass pools comprise only one structure. They do this with the use of glass strands that workers extrude into fibers. Fortunately, these compounds contain 60 percent resin and are okay for the environment.
Fiberglass resin circulates and transfers the load around and between the fibers. This unique quality means that you can have a light pool without compromising how sturdy the foundation is during installation. Interestingly, this pool option made its way into the market way back before the sixties.
Breaking The Fiberglass Myths: Pros And Cons
Fiberglass pools highlight many features for you to enjoy. Here are the pros and cons of installing one on your property.
⎆ The Pros
Fiberglass pools are relatively easy to install. Among others, this is the main reason why many homeowners prefer them over concrete pools and decks. In fact, some professional companies finish the job in less than three or two weeks.
Maintenance is not an issue. Fiberglass pool surfaces repel algae growth, unlike concrete pools. You also pay less for repairs and maintenance, as you can perform them by yourself. it also takes less time to clean than other styles.
They are durable and withstand heavy use, cracks, and scratches. You also don't need to worry about pool punctures or heavy damage, even if you use it every day.
You spend less on a fiberglass pool's lifetime cost. The average yearly maintenance amounts to not more than $4,000. This is much better than paying $11,000 to $30,000 per year for vinyl liner and concrete pool upkeep and handling.
The swimming pools take many shapes and sizes. You can beat the dull and ordinary rectangle shape and get in touch with a local company to customize one that would be unique for you, too.
⎆ The Cons
An improper installation can affect the pool's overall quality. You have to take note that these arrive at your doorstep as one-piece item shells. So, hiring the proper enterprise is a must when you want the installation to go without any hassles. If things go awry and the process does not go according to plan, it can lead to many things. The bracing on the wall can collapse, water circulation might now work correctly, and the pool experience might not be that enjoyable.
Fiberglass can affect the water in the pool. You have to check the water's quality now and then to make sure the PH levels are well measured. Too much or too little of it can affect the coating. And this will lead to you repairing the pool at a sooner date.
Warping can happen to the pool. A lot of these pools are pre-fabricated. Bending, warping, and bulging walls can happen once the backfill process progresses. The risk for these problems climbs up if the sand around the pool gets wet.
Fiberglass Pool Designs
There is a vast collection of designs online for you to peruse and check out. We have some of the best narrowed down on the list below, so you would not have to stress yourself out with picking.
⎆ Small Pools
You can go for short and rectangular pools for cocktail parties and plunging sessions. You can add a spa jet to transform it into your spa. These pools may be small, but they are some of the more popular choices today.
⎆ Free-Form Pools
Designs such as the Picasso are for medium and large yards. These free-form pools come with a lot of options for customization. Some companies can install bubblers in these pools to add to the overall pool experience.
⎆ Kidney Pools
Yes, these pools have the shape of a human kidney. What makes them unique is that they do not have those sharp lines and asymmetry that common structures showcase. This feature adds a sense of chill to the setting. And manufacturers take this advantage to distinguish where the deep part of the pool is.
⎆ D Series
This kind of pool has a cake step on the shallow corner of the structure. It also highlights a tanning ledge and has seating in the deep part of the setting. You can maximize the tanning ledge as you wish, and dogs find them useful, too. Like the small pools, D series pools are climbing the charts for popularity among many owners.
Is It Expensive To Install?
People always ask this question before they purchase, and for a good reason. Pool picking is not an easy thing to do with all the designs out there. In fact, you might have a hard time deciding which one to get. But to answer the inquiry, an average fiberglass pool costs around $44,000 to $50 000 to install and prepare.
This expense does not include the patio and the essential commodities and accessories you might need. A fully-fledged installation costs more than $90,000. And you can take your time in finding the right one that will meet your requirements and needs.
Besides, you have the liberty to check out pool deck remodeling and installation companies and see if they offer packages and discounts. It would not hurt to ask, as some companies might end up offering you a sweet deal you could not turn down.
A Splashing Conclusion
Do not be limited to the designs we have on our list, as you can find out more when you go and check out books, pamphlets, advertisements, and other media types. Overall, these fiberglass pools assist in improving your lot's appeal. They also function as a place where you can relax and bond with the special people in your life. So be sure to install one that makes each poolside experience memorable.
Images Courtesy of Canva.
Other Posts You Might Like:
A Simple Guide on How to Decorate a Nursery
How to Baby Proof Cabinets: A Homeowner's Guide
10 Useful Tips for Preparing Your House for Airbnb Guest
Types of Gutters for Residential Properties
Share This Story, Choose Your Platform!