Everybody knows that decks need regular maintenance to keep them looking wonderful. Even if you don't care too much about appearances, and I guess you do when your deck is in question, you still need to think about maintenance. Without maintenance, the wood gets so damaged that it becomes impossible to repair. That isn't pleasant on the eyes, or below your feet. That's when you know it's time to learn as much as possible about deck stain.
How to Select the Perfect Stain for Your Deck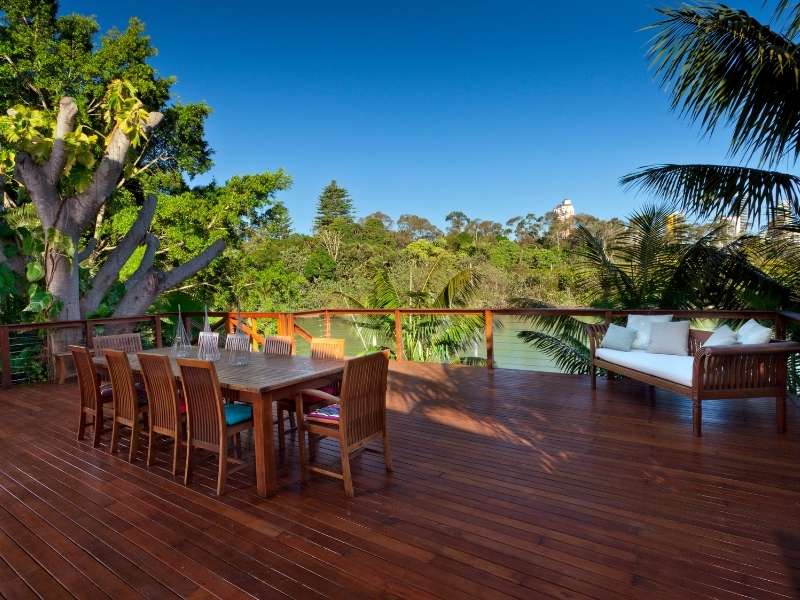 • Exposure to All Elements
Our decks get constant exposure to all kinds of weather. Whatever Mother Nature decides to send our way, be it snow, rain, or sun, our home is the first to greet those elements and conditions. It's like the deck is the home in which every single weather element is welcome since it has no ability to say no to the snow and have it fall somewhere else.
Since it cannot protect itself, you are the one responsible for protecting it. All you need to do is find the best deck stains and apply those to this area. It's as simple as that. So, if you are trying to think of excuses not to take care of this part of your home, you don't have any.
• The Choices are Overwhelming
Now, as simple as that process is, you first need to go through a less simple one. I am talking about actually choosing the right deck stain. A search for the right stain is quickly overwhelming. It's no wonder since there are a lot of choices.
So, how do you know which type is perfect for your deck? How do you make sure that you spending your money on products will actually protect your property? It's not like the deck speaks for itself and tells you if you choose wisely or poorly. However, you can do your best to make the right choice.
• Do Your Research First
Doing your best means taking the time to do proper research instead of simply buying the first product you stumble upon. Given the fact that you might not know exactly what to look for, I understand why the buying process might overwhelm you.
That's why I'm sharing a few tips on how to choose the best stain for your deck: https://www.familyhandyman.com/article/how-to-choose-a-deck-stain/
• Understanding Density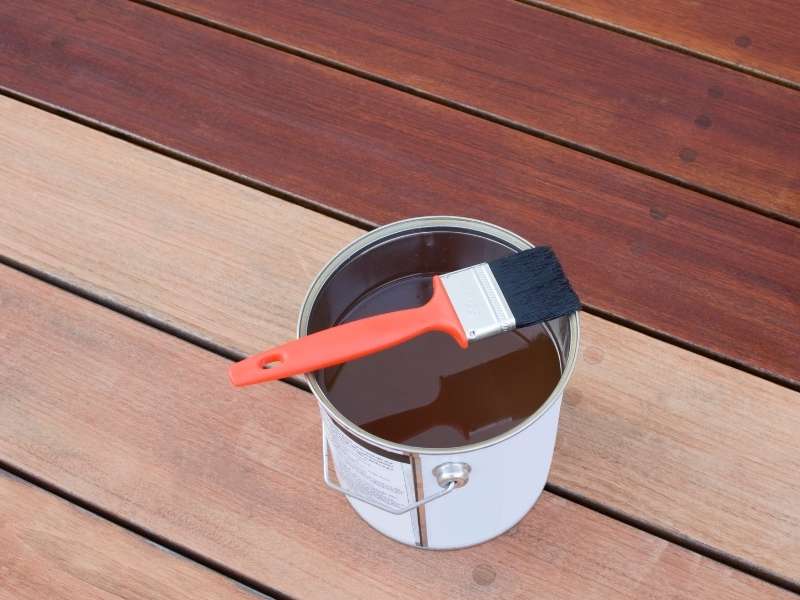 The first thing you will need to take into account is the density of the stains. There are a few important types to consider. For starters, there is the transparent stain, which allows the beautiful texture of your wooden deck to remain visible, but offer very little protection, meaning that you will have to freshen it up on a yearly basis.
Semi-transparent ones are definitely a level up. They will last around two years maintenance wise, but they will still be see-through enough for the texture of your deck to be visible.
Semi-solid stains are denser, meaning that they will produce an opaque finish while lasting around three years.
Solid ones look almost as dark paint, even though they play a much more important role, i.e. they actually penetrate the wood, thus protecting it, instead of simply resting on the surface.
• Choose the Right Color
Now, in addition to protecting this area, you also want it to look amazing and the color is in charge of making that possible. You should choose the color you like, but make sure to avoid reddish hues, since red is the color that fades most quickly, leaving you with a not-so-nice looking deck. For the best decorative effect, choose two shades of color, one for the floorboards and another one for the railing.
• Check the Supplier
When shopping for these products you will, of course, want them to be of high quality. In order to make sure that you are buying perfect, long-lasting products, you will need to focus on the supplier for a while. Check the reputation of the people selling the stains and make sure not to shop at places that have too many negative reviews online. After all, you do want a positive, and not a negative, experience.
Here's to your Beautiful Deck!
Use these tips to get the most beautiful, useful, and durable deck ever! If you have suggestions or questions, please leave them in the comments below. Also, be sure to check out the links below for other great articles about all things design.
Images Courtesy of Canva.
4 Inclement Weather Summer Design Solutions for Your Patio or Deck
10 Great Tips from San Diego Deck Repair Specialists
Decks and Patios; the Pros and Cons Listed
Share This Story, Choose Your Platform!