The kitchen is often considered to be the heart of the home. It's the place where we cook and eat, socialize and spend time with our families and friends. It's a strange phenomenon that we are drawn to our kitchens over, say, our comfy living rooms. After all, you would think that most people would prefer to curl up on a soft armchair rather than sit around a kitchen table on stools. But, the kitchen continues to provide the perfect atmosphere and arrangement for catching up with friends or for enjoying a meal with your other half. You might dream of a traditional farmhouse kitchen, or perhaps a modern minimalist culinary haven. Whatever your style dream is, here's how you can make your kitchen into the central hub of your home.
Creating a Kitchen for a Social Gathering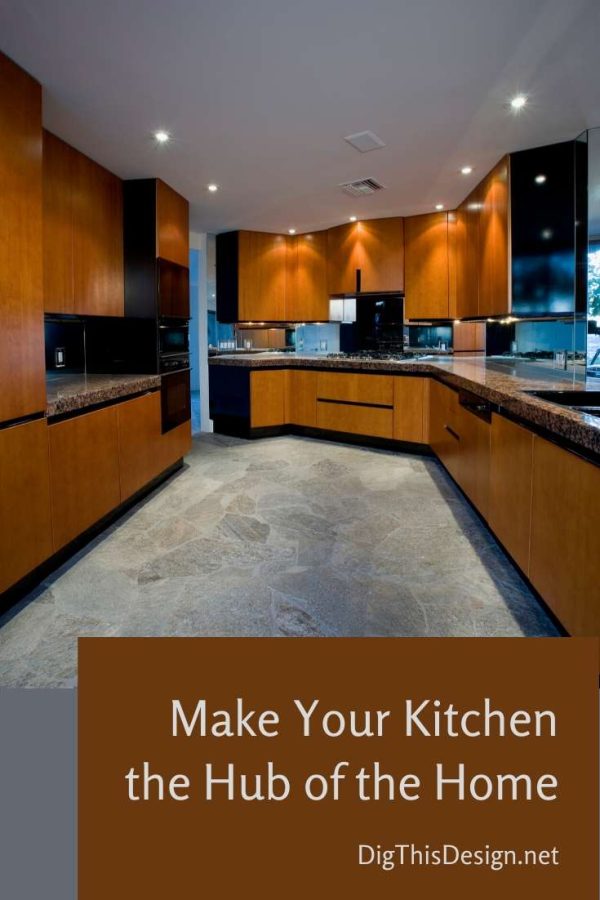 A Kitchen Layout That Flows Easily
If your current kitchen is only really functional for cooking, people are probably going to struggle to embrace it as a social place. For example, long parallel kitchens don't leave much room for people to sit and chat. In fact, you are more likely to find any guests or family just stood in the aisle. This also obstructs the kitchen appliances and worktops meaning that cooking becomes a difficult task. Of course, everyone would like more space in their home, especially in the kitchen. But without adding a home extension (a long and difficult task), how can you create a better kitchen layout? Well, remodeling your ground floor is probably the best way to go about it. Consider your existing space and see what you can do with it. Do you have a dining room that no one really uses? Hire a company such as www.therenovationcompany.com.au and knock through the wall to create an open plan living/dining space.

Add Plenty of seating
If you only have a limited number of seats in your kitchen, the space doesn't look all that inviting to guests. Plus, having to drag seating from another room just becomes a bit of a hassle. I recommend working with a certified kitchen designer to see how you might efficiently design seating. Possibly around an island that when no one is using the chairs just slide under and out of the way. Also, consider getting creative with your seating options. Do you have a low kitchen window with an indoor sill? Try extending it into a window seat – and accessorizing it with decorative cushions for a cozy look.
Sufficient Lighting
It's important that your kitchen has a good lighting design. I recommend a layered lighting design that gives ample lighting for the general spaces, task, and ambient lighting. Make sure all switches are dimmable as this gives you control over your lighting for working or entertaining.
Images Courtesy of Canva.
Other posts you might enjoy:
Kitchen Color Trends for 2017 Report
Kitchen Appliance Trends; Tips for a Comfortable and Functional Kitchen
Kitchen Cabinets – 4 Tips to Choosing the Right Ones
Share This Story, Choose Your Platform!