In a previous article, we talked about how you can find the right kitchen cabinets. By knowing exactly what you need and working with a skilled craftsman on making your ideas come to life, you will be able to have a beautiful kitchen at the end of the process. The kitchen cabinets are just the start. You will want to keep the kitchen functional and comfortable by adding the right appliances and positioning them correctly. That is why in this article, we are going to talk about some of the most interesting kitchen appliance trends and tips for you to consider.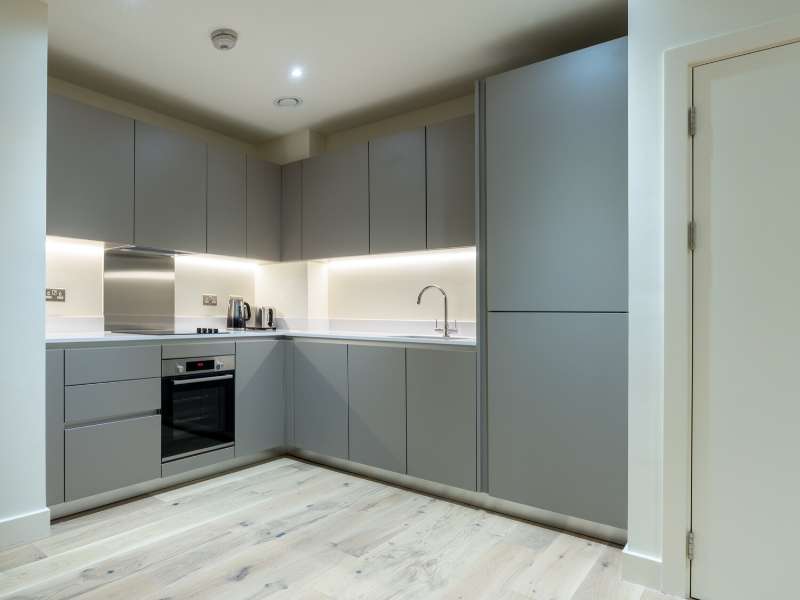 Simplicity Rules in Appliance Trends
We've seen a lot of modern and simplistic kitchen designs from top designers this past year, marking the strong return of contemporary styles to the kitchen. A lot of manufacturers and kitchen appliance brands are following suit, introducing appliances with clean design lines and simple finishes.
Take a look at Bosch's Benchmark catalog and you'll be amazed by how beautiful a simple kitchen can be. Simplicity is indeed the new luxury, with materials like metal and glass now creating beautiful color plays. The appliances in the catalog show what's happening in kitchen appliance trends.
In fact, the catalog is a great benchmark to use. You can see clearly how state-of-the-art appliances are integrated simplistically into the kitchen. They are high-tech, however the smart parts of the appliances are hidden beneath a layer of good design.
The Illusion of Space
Kitchen appliances used to be big and bold. The stove, for instance, normally takes a lot of space in the kitchen and becomes (almost) the centerpiece of the design. Today, however, appliances can be placed to create the illusion of a bigger kitchen.
Modern cook tops are using induction and other new technologies. They can be added to a kitchen in such a way that you wouldn't notice these appliances are there. The touch-based controls and flat cook tops can be integrated with the kitchen countertop seamlessly, creating that illusion of a bigger space.
Combined with recessed cabinets, hidden storage, and open windows, making a relatively small kitchen appear bigger is not difficult at all. You can now add as many appliances as you need and strategically place them – and blend them into the kitchen entirely – to avoid making the space look cluttered.
More Options Than Ever Before
When it comes to choosing the best kitchen appliances to add to your kitchen, taking your time is a must. There are so many items to choose from, each with its own advantages and functions. The best way to start is by having a clear budget in mind and I always recommend working with a certified kitchen designer to get the best outcome.
Speaking about the budget, there is always a way to get your dream kitchen without breaking the bank. Don't forget to take the time to find the best discounts by using a Wilko voucher code and other special offers to make your dream kitchen even more affordable. Plan ahead and use the tips we discussed in this article to help you get the comfortable and functional kitchen you deserve.
Images Courtesy of Canva.
Other posts you might enjoy:
Hot Kitchen Design Trends to Follow
A Look At The Top Home Design Trends for 2016
Share This Story, Choose Your Platform!