If you've been thinking about building a new home, now just might be the perfect time to finally start the process. Home builders are gaining confidence in the housing market, and home buyers are capitalizing on customization trends that help make new homes the perfect fit for their families.
One of the main trend for 2016 is customization. Home builders are ready and willing to give you the home of your dreams, and it's just up to you to design it. Have you always wanted a wine room? Do you dream of entertaining outdoors with an outdoor kitchen and fireplace? Would you like to experiment with bold color choices and mixed materials? Your new home can have all of these features and more.
The possibilities are simply endless these days, which can be daunting for some home buyers. To help make designing your new house simpler though, home builders Princeton Classic Homes and Legend Homes share some of the top home design trends for 2016.
Overall Design and Layout
Before we get into more specific rooms and materials, here's a look at the overall trends in home design and layout.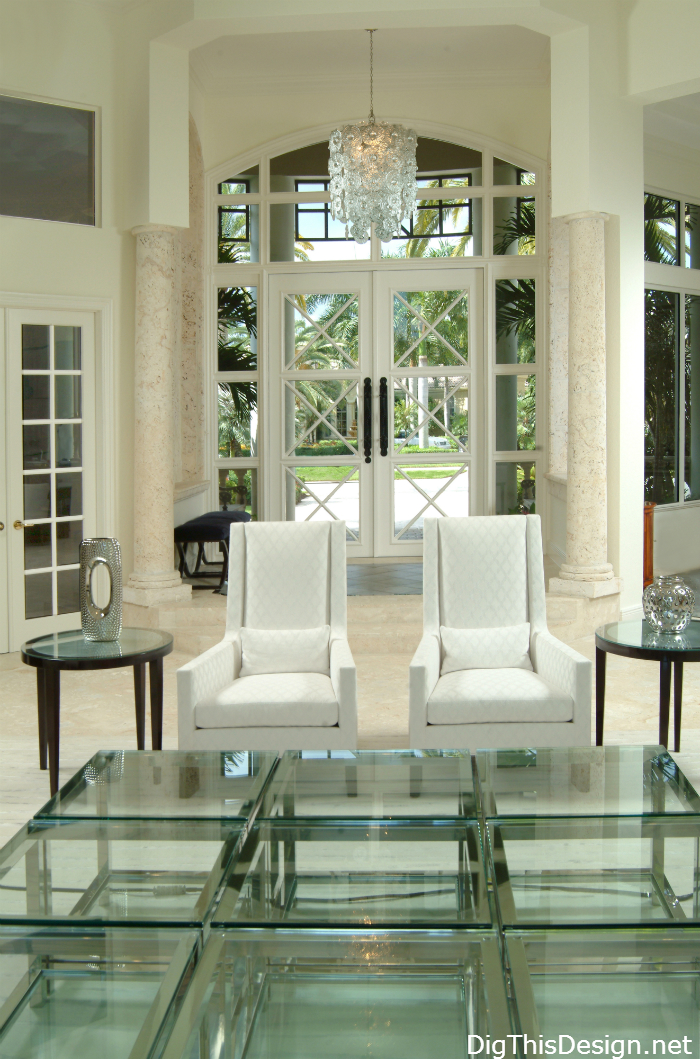 Open Floor Plan. An open floor plan is the preferred layout for the downstairs area. This floor plan gives the space better flow and visibility and is perfect for entertaining.
No Grand Entrance/Foyer. A grand entrance or foyer would close off the entryway from the rest of the house, which doesn't mesh well with the open floor plan design. Although new home construction may feature large double doors, entryways in 2016 will lead directly into the open concept space.
Contemporary. The overall feel for new homes built in 2016 will be contemporary. This includes clean lines, functional space and modern design.
Residential home builders will shine in 2016 with the level of detailing added to custom new homes, taking contemporary to a new level of elegance.
Kitchens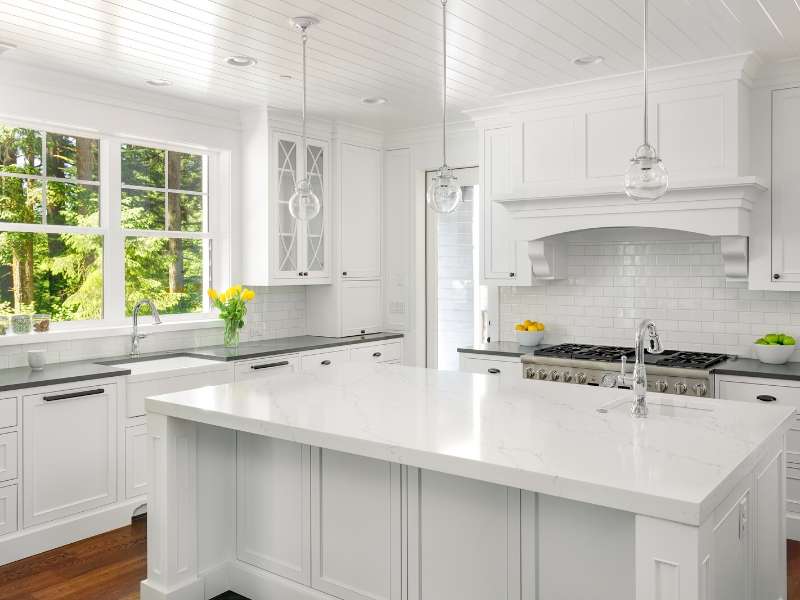 In 2016, the kitchen will be a focal point of the open concept space. Some of the trends for the 'heart of the home' include:
Larger Kitchens. Kitchens are as important for entertaining and socializing as living rooms, and the new home of 2016 will feature a large kitchen that is perfect for both.
Double Islands. Thankfully, a larger kitchen means room for additional features, and one of the growing trends is double islands. These islands can be situated side by side or back to back, and they provide ample, divided space for prep and cooking as well as dining and mingling.
White On White. As for color palate, one of the top trends for kitchens in 2016 is the white on white look, featuring white cabinets, white backsplash and even white countertops. This gives a clean, sleek and modern look that many new home buyers are looking for.
Bathrooms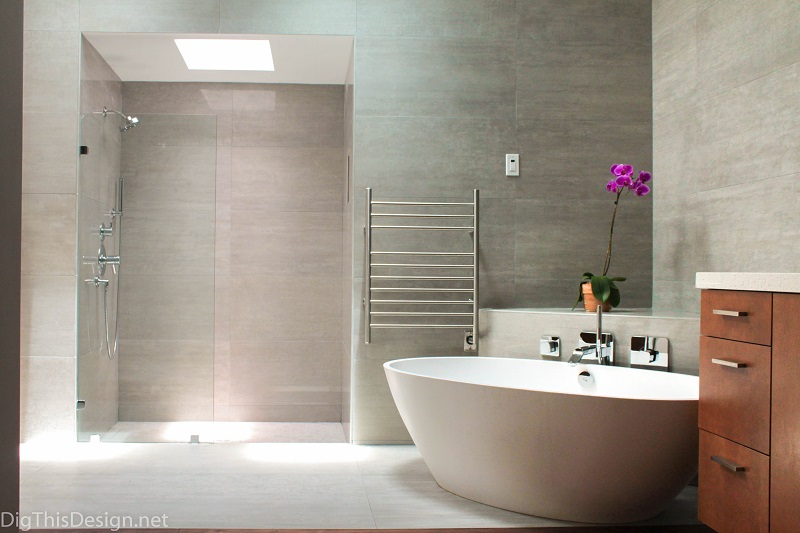 Another important room in new houses is the bathroom. While new homes in 2016 will have multiple bathrooms, we will focus on the trends for the most important one – the master bath. These trends have a common goal of creating a spa-like experience for the homeowners.
Large Walk-In Showers. Showers as stand-alone units (without adjoining bathtub) are a growing trend. A large walk-in shower with floor to ceiling tile gives the master bath a focal point while also boosting convenience for those with busy lifestyles.
Stand-Alone, Centered Tubs. Another popular feature for master bathrooms is the stand-alone tub, often centered and on display like a work of art. While large walk-in showers focus on efficiency, the luxurious, stand-alone tub creates a spa-like retreat when the homeowner has time to relax and unwind.
Other Feature Rooms
The kitchen and bathroom aren't the only stars of new homes in 2016. Home builders who specialize in customization are offering a number of feature rooms to accommodate the family who will live there. Some of the trending feature rooms include:
Get Away Rooms
While 2016 new homes tend to focus on an open concept, home buyers also want space that they can get away from it all. Get away rooms can be a place for relaxation, recreation, or family time, depending on the home buyer's preference. Some examples of getaway rooms are formal living rooms, libraries, family rooms and wine rooms.
Wine Rooms
Home builders are seeing an increase in requests for custom wine rooms. These rooms feature space to store your favorite vintages as well as a comfortable entertaining space to enjoy a glass with friends.
Pet Customizations
Pet customizations may be found in a specific room devoted to pets, or sprinkled around the house, but they definitely have a place on our list of 2016 trends. Wanting to make the new home functional for all members, home buyers are choosing pet customizations such as pet-friendly showers, grooming parlors, feeding stations, play areas and storage space.
Home Offices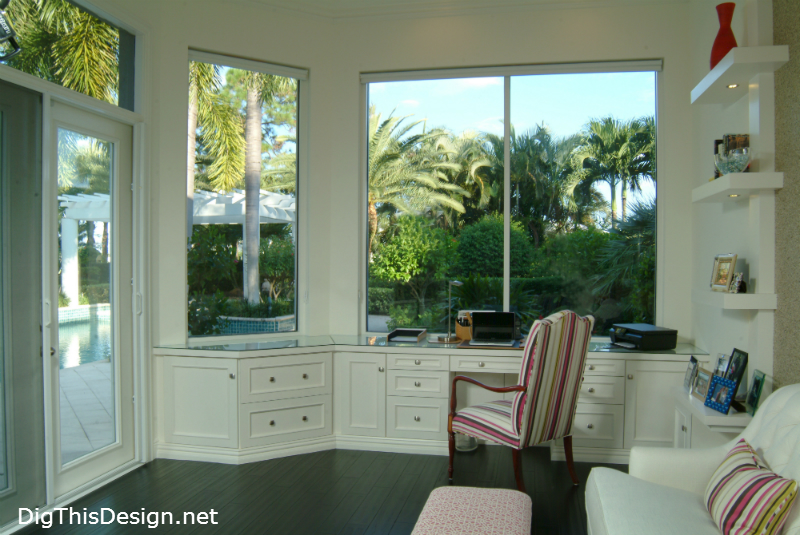 With a growing number of individuals working from home, home offices will often included in new home construction in 2016.
Outdoors
2016 new home trends include plans not just for the inside but outdoors as well. Many new home builders are incorporating an indoor-outdoor living space to provide access to and a view of nature from the inside. Some of the trends include:
Three Panel Sliding Glass Doors. Traditional sliding glass doors have two panels, but 2016 home builders are expanding to three panels to provide a better flow of indoor and outdoor spaces.
Outdoor Entertaining. New homes in 2016 do not neglect the outdoor areas and the potential they offer for entertaining. Some popular requests that home builders will see in 2016 are outdoor kitchens, pizza ovens, fire places, fire pits and patios.
Native Plants. With a growing number of areas experiencing drought conditions, landscapers are turning to nature's water savers – native and indigenous plants. Since these plants are already accustomed to the climate of the area, they help home owners conserve water.
Materials & Technology
2016 home buyers are also expected to carefully choose the materials for their new home, as well as extras such as technology. Some of the trends include:
Mixed Materials. While the overall design trend for 2016 is contemporary, home builders are mixing it up by combining a variety of materials to create a modern-classic feel. Some examples are glass and metal mix and iron and steel combinations.
Reclaimed Lumber. Reclaimed lumber is growing as a material used in flooring. Not only is this an eco-friendly flooring option, it also adds personality and character to your rooms.
Engineered Flooring. Other popular options for flooring include engineered materials like engineered wood and porcelain tiles made to look like wood. The most popular colors are natural, light finishes.
Brass Fixtures. In terms of mixing materials, one material that home buyers are choosing these days is brass – not the shiny, polished brass, but worn, antiqued brass that adds a distinct look when paired with fixtures that have contemporary designs.
Countertop Material Expansion. Granite has been the most popular countertop material for some time. While it will continue to be popular in 2016, many home builders are also getting requests for alternative materials such as engineered stone (quartz, silestone, caesarstone, icestone), wood and butcher block, and concrete for an industrial look.
Smart Homes. With materials, another consideration for new homes in 2016 is technology. In terms of technology, we're seeing a trend toward homes that are built pre-wired to accommodate Wi-Fi and smart technology in every room. Home owners are using smart technology to control lights, thermostats, smoke detectors, surveillance systems, locks, security systems, appliances and televisions.
With trends that take functionality and elegance to the next level, home buyers and home builders alike are gearing up for an exciting year in new home construction in 2016. Whatever design choices you make, remember customization is the key to creating the perfect home for your family, and there are several custom home builders out there waiting to make your dreams a reality.
Share This Story, Choose Your Platform!