Summer is coming and it's time for BBQ's, parties, and cocktails. With celebration and good times in the air bring the party outside and decorate your outdoor bar patio to take advantage of your outdoor space to the fullest.
Make your bar theme fresh, fun and updated, or make something convenient by the pool. If space is an issue we have ideas to design in tight spaces.
Designing with fire is a natural way to attract guests and family to hang out and socialize. I have a few posts to inspire creativity with backyard fire pits, patio fire pits, and fire pits and fireplaces for outdoor living.
Update Your Outdoor Bar Design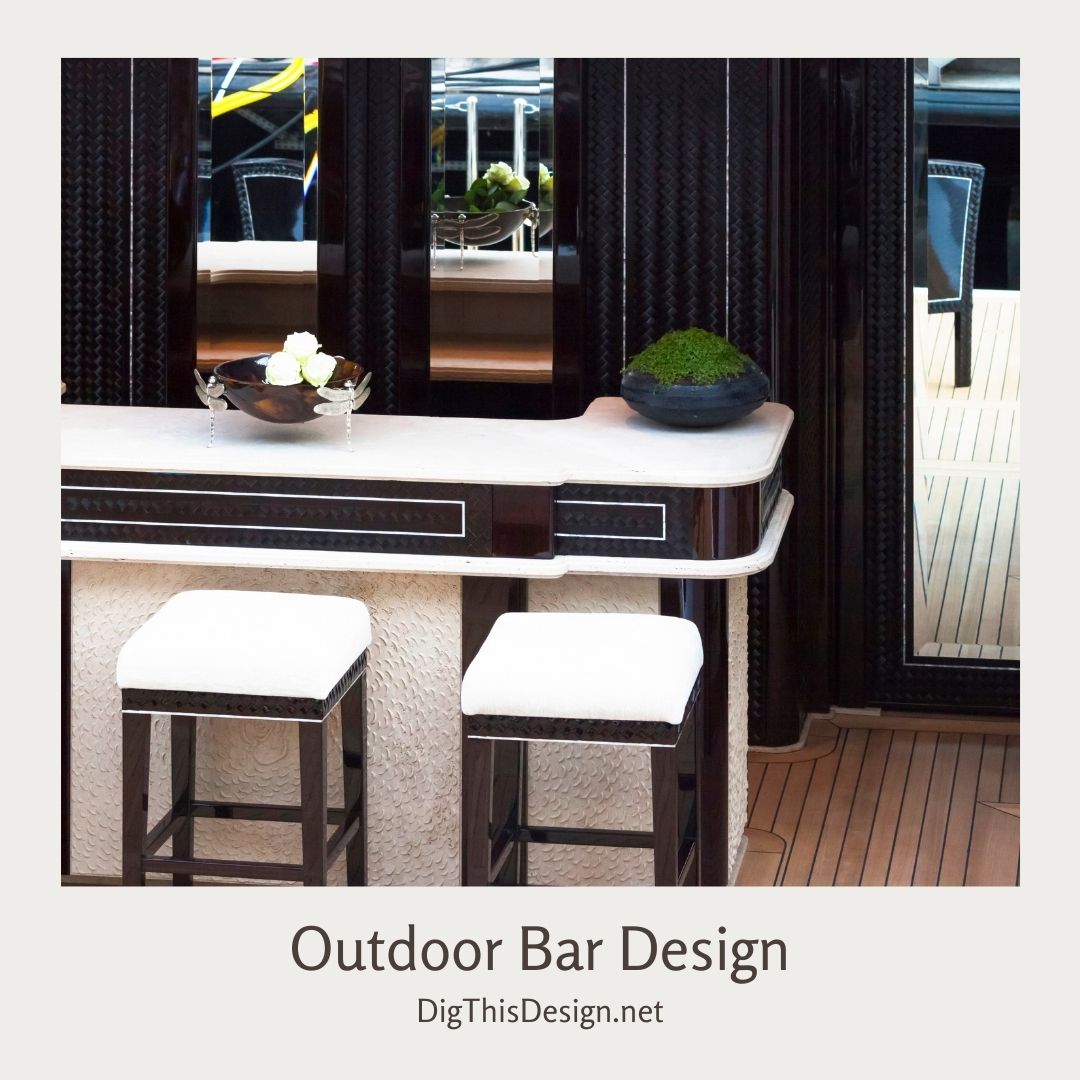 Looking for something original, unique, to set you apart from typical outdoor entertainment? Below are some bar designs that we thought might inspire you.
Try out a modern and one of a kind bar. With stainless steel, a frosted glass countertop, custom designed mod style bar stools, and built-in LED lighting for partying into the twilight hours, this bar is definitely unique. We also love this bar because it's small enough to feature in a small space, but also open up in a larger area. Best of all, the round bar seating arrangement encourages socializing.
A stone infused island bar is a great influence with a counter wrapping around the patio for an outdoor bar and outdoor kitchen space. Stone work is beautiful and we love built-in BBQs for both attractiveness and a great entertainment arena.
Pool Side Patio Inspirations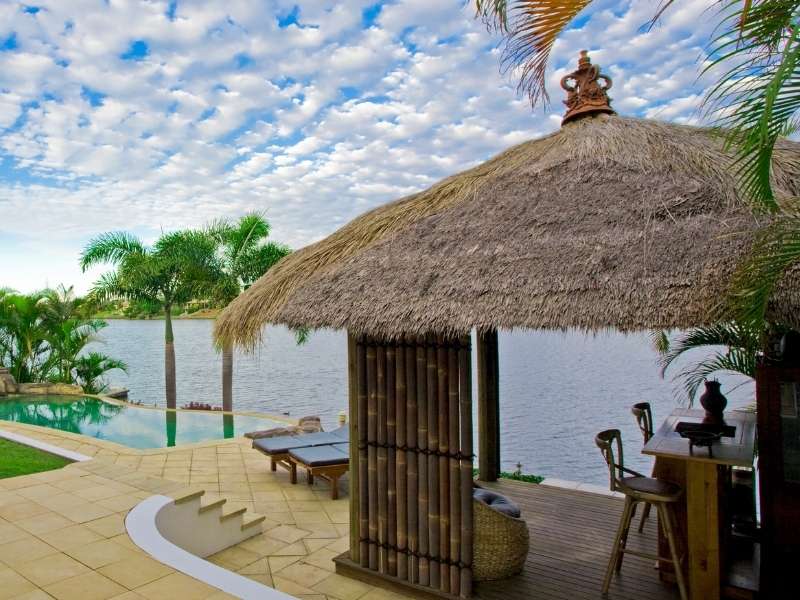 Slipping into the pool to cool off is an ideal way to spend a great summer party, but to have your patio bar only feet away enhances this great experience making it nearly unnecessary to even bother coming back into the house when everything you need is outside.
A patio bar is a great idea for a poolside relaxing. An added awning installation gives a break from the sun, and leave the entire area open wide for entertaining, eating, and drinking.
Some patio bars emote the feeling of escapism. Great for poolside with it's shading, the color palate is bright and the wood paneling on the bar and the stools are beautiful. We also love the idea that an area could be even used for an early warm summertime breakfast.
Fitting a Bar in Small Outdoor Spaces
Make the cross from bar to food and beverage only a few steps instead of a separate area entirely. It's a space saver and a logical option for someone working with a budget as well.
An outdoor patio is smart because it saves space on the deck so you can still have space, your patio bar, and easy access to all your items of drink and food.
Images Courtesy of Canva.
Share This Story, Choose Your Platform!