The kitchen is one of the most important rooms in any home. When designing or remodeling the kitchen area, choosing the right cabinets can make a huge difference. Here are 4 tips on what makes a good cabinet, how to select cabinets and current trends in kitchen cabinetry.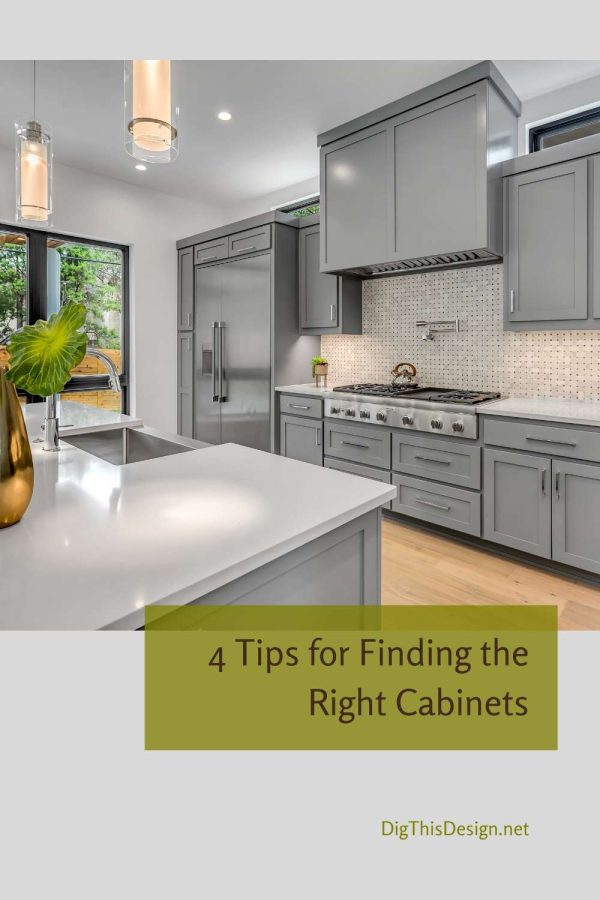 Assess Your Needs
The first tip you want to do is assess your kitchen needs. Before embarking on the search for new cabinets, take some time to identify what is missing from your current kitchen. A few questions you want to ask yourself
How much storage space do I need?
What does my new kitchen need to be more functional than my current one?
How do you want your kitchen to flow?
These factors will play a major role in deciding what types of cabinets you need. Once you have identified your needs, work with your carpenter or cabinet workshop to design a plan that meets your unique specifications. For example, if your family enjoys home-cooked meals on a daily basis, having extra storage space near the stove for seasonings might be one of your needs.
Look for Good Quality Craftsmanship
The second tip you need to do is look for quality craftsmanship. When searching for new cabinets, remember to look for quality construction. Many lines of semi-custom cabinets offer a wide range of standard features. These features may include:
A large selection of quality finishes
Full extension drawers
Soft-close drawers and doors
Adjustable shelves
With custom cabinets, like the ones from Evolve Kitchen Cabinets of Calgary, there are even more options to choose from. Featuring cabinet designs for both traditional and modern kitchens, as well as a variety of decorative styles and trims, the possibilities are almost limitless.
Consider the Wood Species
The third tip involves choosing the right wood species. When it comes to cabinetry, all materials are not created equally. Finding the right type of wood for your cabinets will depend largely on the climate you live. The more humid the climate is the more likely it can effect cabinets finished in a white paint. You might want to consider a door style made of high-density fiber that will not absorb moisture and crack like real wood. Real wood is porous and will expand in humid weather and show cracks in a painted finish. If you choose to go with a solid wood door, you want to make sure your center panel floats to allow for expansion and contraction. Mortise and tendon joints work better in humid climates.
Research Trends
The 4th tip is to do research on the latest trends. Keeping up with the latest trends in kitchen designs will help you choose options that are current and stylish. Varying shades of gray and white continue to be popular choices for stains and paints. Another popular trend is choosing one part of the kitchen to serve as the focal point of the room. In many cases, this may include a uniquely colored island or an exciting backsplash to compliment the other colors in the kitchen.
In terms of kitchen hardware, gold tones continue to be a popular option for cabinet knobs. For a more traditional look, go for a knob with a brushed finish.
Whether you are doing a one-room remodel or designing a brand new kitchen, your kitchen cabinets are a large part of the budget for this room. While that may seem like a lot of pressure at first, choosing kitchen cabinets does not have to be difficult. Follow these four simple tips and you will be well on your way to creating the kitchen of your dreams.
Images Courtesy of Canva.
Other posts I think you will enjoy:
Tips To Making Stock Cabinetry Look Custom While Staying in Budget
Finding Quality Furniture Parts is Important
Share This Story, Choose Your Platform!