Do you know about writer's block – an overwhelming feeling of not knowing what to write? The same fear of blank space is common in interior design, especially among those who attempt to spruce up their house without professional help. But, it doesn't always take a professional designer to fill your walls with life.
Decorating a blank wall is not as easy as it seems, so today we are going to give you some tips to help you. If this interests you, please continue reading to learn how to say goodbye to boring blank walls – even if it's your first attempt at DIY decorating!
6 Tips To Rid Yourself Of Boring Blank Walls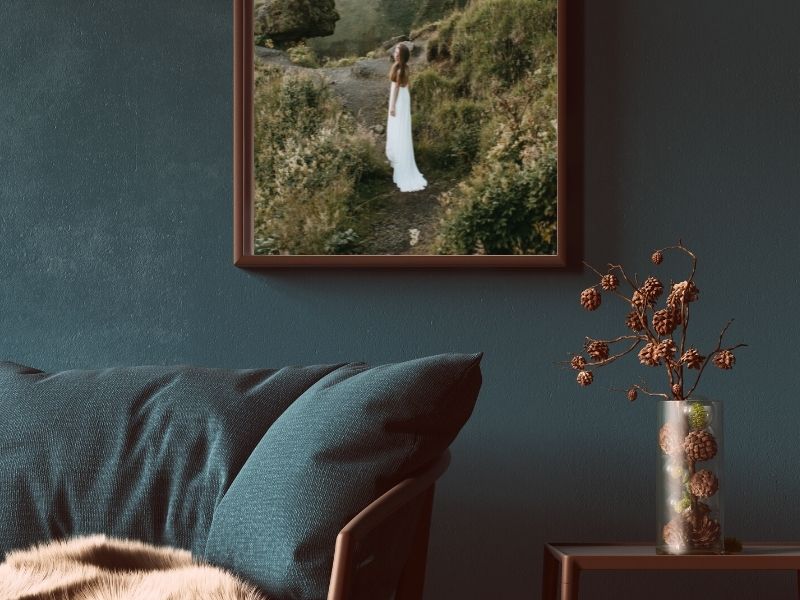 A boring blank wall is not optimum, especially if it's completely empty from floor to ceiling. Of course, that only means that before ordering wall decor, one must first consider many factors. For example, it's important to assess the decorative style of the room, the range of colors, the balance of objects, and your budget.
Until a century ago or so wall decor options were limited to paintings and moldings which were artistic and expensive decor pieces. If you had the opportunity to splurge on artworks, you were lucky. If you had to keep to a tight budget, bare walls were the least of your concerns. But things have changed, and today there are countless options for how to decorate a bare wall without breaking the bank.
1. Single painting or photo.
An imposing piece of wall art, be it a painting or a photo reproduction, is an excellent choice for spacious interiors. A single decor piece will naturally draw attention and serve as the room's focal point. But how big should you go? There are two golden rules to follow – first, every print or painting should have breathing space around it; secondly, if the decor piece is going above a sofa or a dinner table, it should be approximately 2/3 width of the furniture.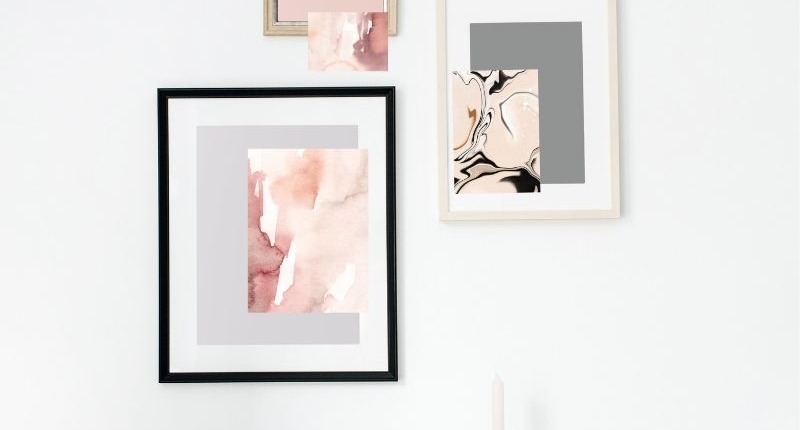 2. Collection of photos.
Can't choose a single wall decor piece? Then display a whole collection of your favorite photos and use that bare wall to tell the story of your life. These days, there are so many printing mediums to choose from – canvas prints, metal prints, poster prints, etc. – that you can create a unique wall art composition in every room of your house. All options are valid here: a pair of matching photos, an elegant triptych, or a whole grid of pictures united by a coherent theme.
3. Collection of mirrors.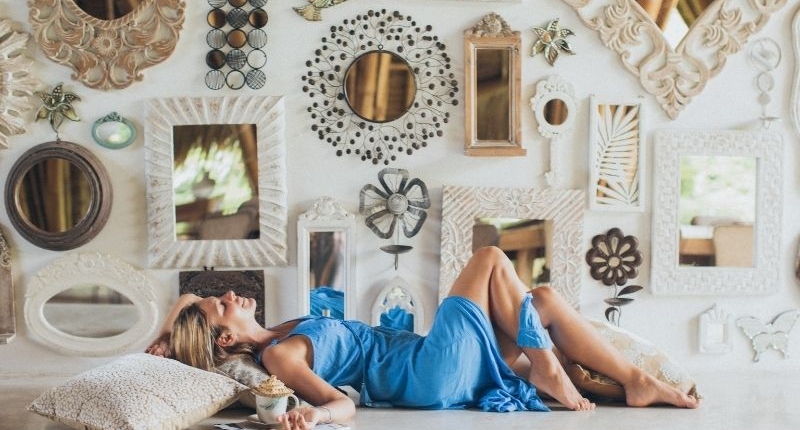 If you are a mirror collector, you already have everything for a wonderful wall art composition. Wall art shouldn't be limited to paintings and photo reproductions, so why not display all those mirrors you've collected over years?
4. Collection of plates.
There are plates to eat from and there are plates to look at. So, perhaps it's time to bring out all those fancy dishes from storage and hang them on the walls. Note though, that plates are extremely fragile, and you'll need to secure them on the wall with special hangers and adhesive. If you aren't a confident DIYer, consider hiring a professional for challenging hanging tasks.
5. Custom shelving.
Searching for a more practical decor solution? Then cover that blank wall with a couple of custom shelves. They will help to keep your stuff organized and will serve as a perfect background for miniature decorative objects. For example, small canvas prints and dinky acrylic photo blocks look great among books and treasured trinkets. We've found some great photo blocks at CanvasDiscount.com, so if you're interested, do check them out.
6. An eclectic mix of many things.
Too often you just can't decide what to hang on the wall – and there is no need to display some things while leaving others in the attic. An eclectic gallery wall that features photos, canvas prints, artworks, postcards, mirrors, plates, and other memorable knickknacks is an evergreen design solution. It works the best if you pick a specific theme for your display – travel memories, family achievements or important events are just a few examples.
In conclusion.
As you can see, dressing up your walls needn't be pricey, difficult, or time-consuming. And the best thing is that with so many decor options available, you can update your interior any time you want – so why not start experimenting right away? If you have any questions or suggestions, we always love to hear from you in the comments below. Also below are links to more amazing articles about ALL things DESIGN for your home or business.
Images Courtesy of Canva.
Other Posts You Might Enjoy:
9 Easy Steps to Amazing Interior Decor For Your New Home
6 Home Decor Ideas for City Living
3 Luxurious Decor Ideas for an Empty Wall
Share This Story, Choose Your Platform!