A house is a reflection of your personality and is your safe harbor. No matter how small the house, if your home maintenance is in order, it attracts the attention of every guest that steps into it. It naturally follows that if you're a new homeowner, you want to create amazing interior decor for your new home!
However, professional interior design is only a dream for some people because not everyone is able to outsource their design tasks. Of course, we all know that interior designers do a fabulous job but they are also expensive.
Interestingly, the best local moving companies hear their customers talk about the changes they want to make to their new home. But, they're not sure what steps to take to begin an interior design project. If this sounds like you, we invite you to continue reading to learn some interesting tips for amazing interior decor for your new home.
Your Guide to Amazing Interior Decor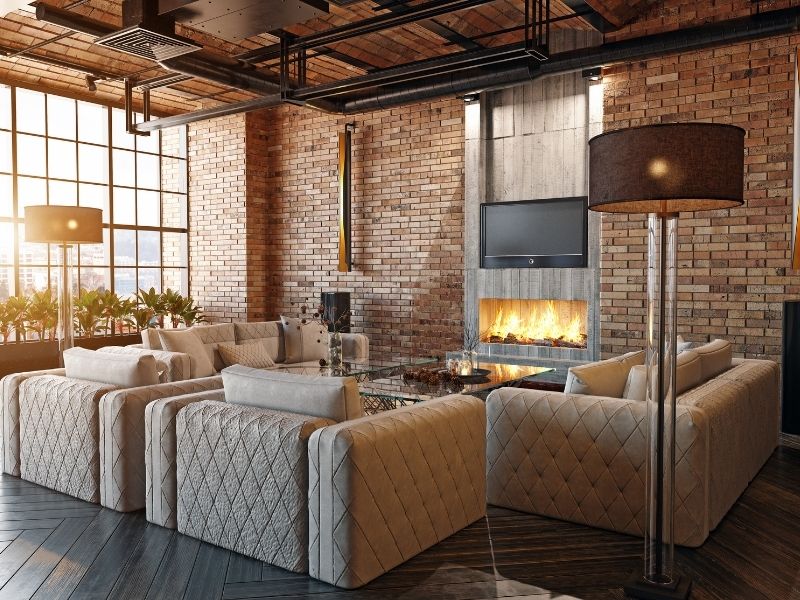 1. Use your imagination and think out of the box.
The ambiance of your home is of utmost importance to a peaceful and calm life. However, try to avoid conventional ways while designing your house. Take a tour of your house and determine your style. For example, you might consider a few factors such as a casual place or very formal.
So, focus on whether you prefer classic, traditional, or elegant. Recall some of your favorite homes and places and use the best features for your house.
2. Also consider what you don't like.
Along with your likes, you should be aware of your dislikes As well. Of course, this serves to narrow your search making it easier to determine the best amazing decor for you. However, you must be aware that certain types of decor provoke our memories and might make us uncomfortable so we should avoid those items.
On the other hand, the right accessories, color schemes, and decor items can evoke pleasant emotions and feelings of elation. That's what you go for!
3. Start from the floor and go upwards.
Be it cleaning or decorating, it's confusing and most don't know where to begin. First, it is appropriate to start from the floor and decide the type of flooring that you want. Decide the budget and select the flooring according to it. You can choose marble or wooden flooring as per your choice and budget.
If changing the floor is too expensive for your budget, then, consider covering the existing floor with a carpet. Keep in mind that carpets and flooring may complement or contrast with the walls, it's entirely up to you and your individual tastes.
4. Windows and doors.
We all understand how important curtains and blinds are as they add beauty to the rooms. You must be ready to take your time in finding the right curtains for each room. You can always check online or employ the help of experts to know which curtains and blinds will best suit your home.
But, in the end, well-dressed windows and curtains always add finesse to the interior of your home.
5. Choosing a theme.
Consider choosing a theme for each room or the entire house to make everything look consistent. Choosing a theme also helps you find and select relevant stuff. Using a light-colored theme always enhances the beauty of the place and you can use darker-color decorations to go with it.
6. Use the space correctly.
Make sure that you do space planning before getting even a single piece of furniture. It is an important step as many people keep bigger furniture at smaller places and vice-a-versa. If you have a large room, use different corners for different activities.
Also, think about dividing a big room into an additional living area, dining area, or a work area. You also must be aware that proportion and scale are two major factors when you decide the placement of furniture and other interior decorations.
7. Paint your house.
New paint on a house is beautiful in itself. So, strive to select your paints wisely and patiently. Consider the whole house knowing that colors impact our moods. So, apply sample paints on your house walls and inspect the color in daylight, moonlight, and at night to be sure of its impact. Additionally, never believe the colors on the paper as colors look different on walls than on papers.
8. Be a wise shopper.
When you go shopping to buy new decor items for your home, remember that a high price doesn't always mean a better quality product. Therefore, you must search for things that have personal value and grab your attention. Your patience and diligence not only save you money but the results speak for themselves.
9. Declutter and organize.
Before you start with amazing interior decor for your home, your must declutter and organize the entire house. Also, be certain to bring your home maintenance up to date so that your decor isn't in danger of ruin from house damage such as a leaky roof.
But if you're in a new home, most likely it's ready to start designing your interior decor shortly after you move in and get everything unpacked and organized. Of course, with a new home, there is always the possibility of preparing at least some of your decor before you move in!
In conclusion.
Whether you buy a new home or want to redecorate, these tips will help you rejuvenate the look of your property. If you have any questions or suggestions, we always love to hear from you in the comments below. Also below are links to more amazing tips and articles about ALL things DESIGN for your home or business.
Images Courtesy of Canva.
Other Posts You Might Enjoy:
6 Home Decor Ideas for City Living
5 User-Friendly House Design Software to Help You Redecorate Your Home
5 Home Decor Tips For A Soothing And Calming Ambiance
Share This Story, Choose Your Platform!