Redecorating your home can be very exciting. You dream up all the ways you can make your house look better than it already does: new curtains, new furniture, new decor. You may even be looking to change the floor plan and make the whole place look different. If you're not sure how to bring the picture in your head to life, house design software can help. There are several house design software that you could use to visualize your ideas and bring them to life. Whether you have a professional designer or want to do it yourself, the following software will help you get started. 
5 DIY House Design Software for Your Amazing Projects
If you are looking for the best software to create the perfect proper layout for your home and help you find the right decor, you're looking in the right place. We have outlined the best user-friendly home design software for you. They are easy to use, affordable, and will make your home redesign project come to life.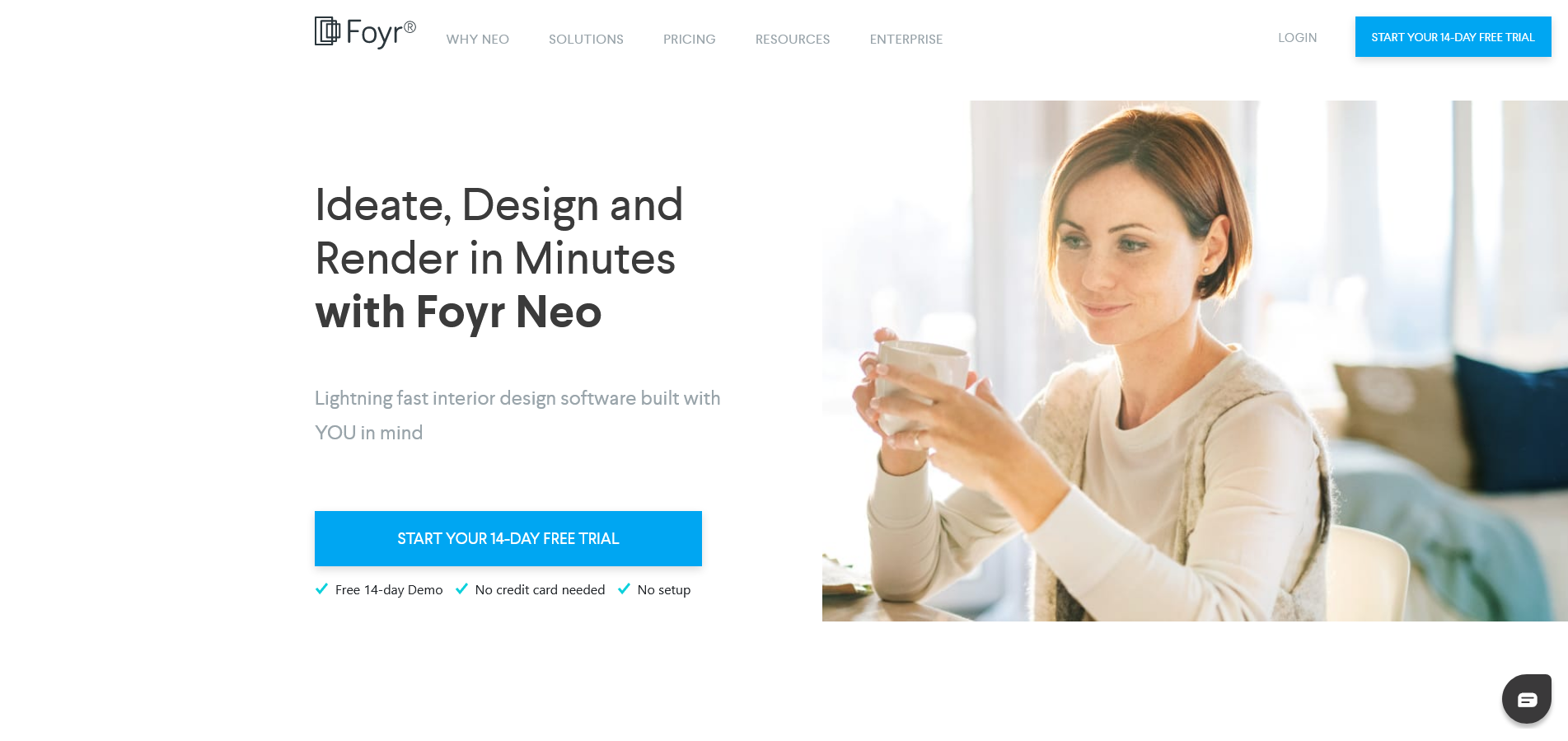 Foyr Neo is our top pick for home design software because it has so many qualities that make interior design a breeze. This software has all the works; 2D and 2D design spaces, high-quality renders, 360º tours, 4K images, and more.
The Drag & Drop Furniture feature also helps you to use thousands of pre-modeled types of furniture and products on your design. Of course, if you would love to upload your models, you can also do that.
Foyr Neo is the perfect tool for your home design, whether you are remodeling your own home or a professional interior designer. You can also access it from any of your devices because it is entirely cloud-based.
This means that even if you're on the go and you want to make some changes to your design quickly, you can access it on your mobile device.
With Foyr Neo, you can also create high-quality, photo-realistic renders in 10 minutes; this is shorter than most other home design software. In addition, while it costs $49/month, you can gain access to most of its features in a 14-day free trial.
Professional designers and DIYers alike love Floorplanner. It is a user-friendly software that allows you to plan all your interior decoration with ease. With Floorplanner, you can design in 2D and 3D without even having to download any software.
So, if you do not have enough space on your computer, you can use the online version without any hitches.
As its name implies, Floorplanner is used to make floor plans. You can lay out everything you need in 2D, then decorate in 3D. This software is also great for anyone who needs to redecorate, whether you are a beginner or a pro.
We love Floorplanner because it has an excellent drawing tool and an interactive floor plan in 2D and 3D. It also allows you to have 3D, 360-degree panorama and VR walkthroughs, so you can picture your home as you would like it to look.
You can either use the free version of this app or the paid version. The former lets you create one project, attach photos and videos to make your project look more lively, and access the iOS mobile app.
However, the paid version has even more benefits. With $14.95 per year, you can create up to five (5) projects and 20 3D renderings.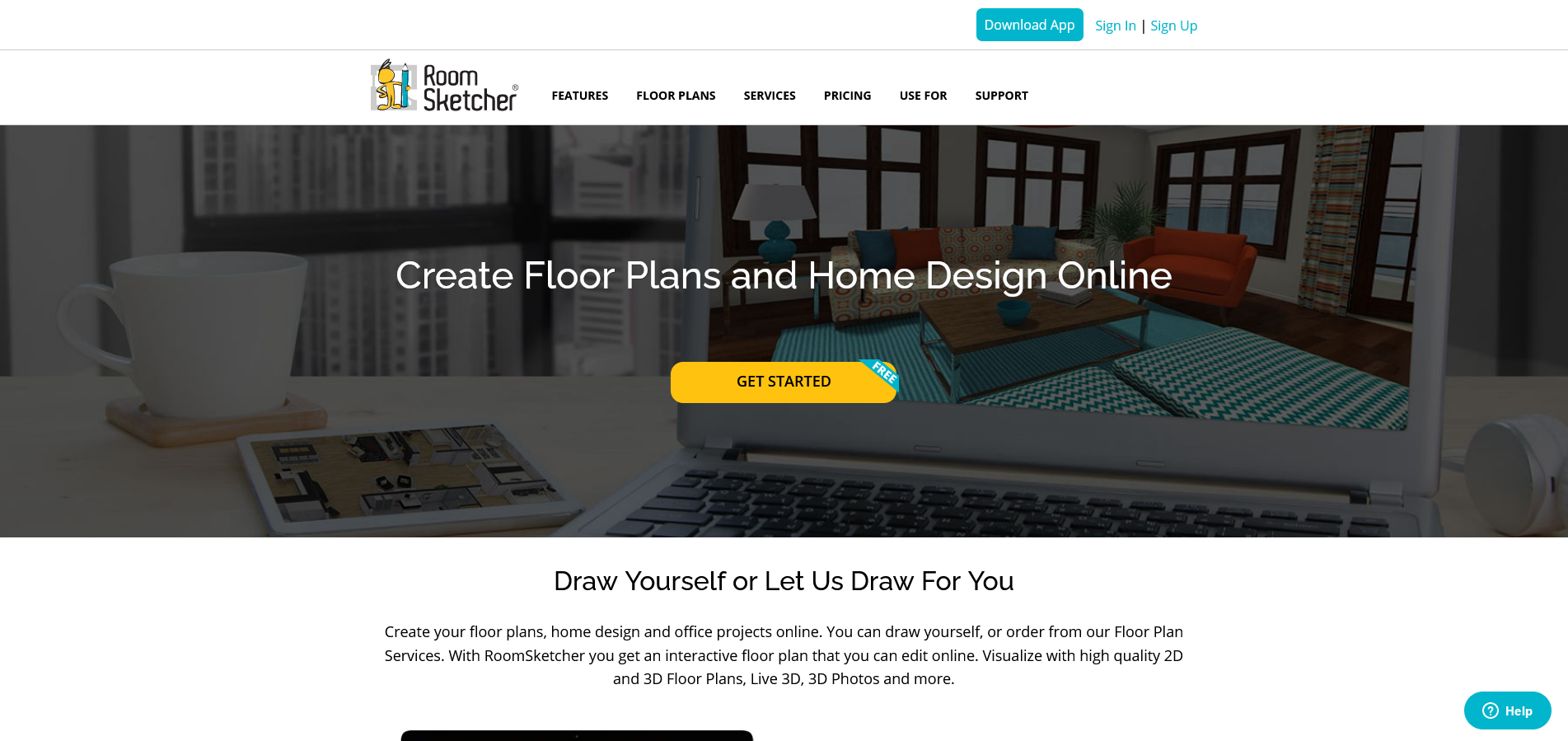 RoomSketcher is the ultimate easy-to-use home decor and design software. You do not have to jump through hurdles to get started with your design. You just need to select what you would like to create from the menu on their website. It also has instructions to help you navigate designs.
With RoomSketcher, you have access to 3D walkthroughs, so you can picture what the finished work will look like. You can also create actual floor plans drawn to scale. If you prefer to use the software across several devices, all you need to do is sync the program!
If you're looking for extensive furniture options, RoomSketcher provides a variety of them. Some of its other features, such as the cloning app, which allows you to duplicate a floor plan for a second floor, are what endears it to its users.
The software is free, but you would have to upgrade to a paid plan for extra features such as the 3D floor plan and 360 views. There are two paid plans for RoomSketcher. RoomSketcher VIP at $49 per year and RoomSketcher Pro at $99 per year.
We love Homestyler because it is one of the best mobile home design software apps you can find. The designs look realistic, and it is easy to navigate even when you're using the smaller screen of your mobile device.
So if you want to create your blueprint from the comfort of your phone when you're on the go, Homestyler is the best home design software to use.
This software is free to use. It, however, has paid and pro versions that remove the watermark from your projects and give you access to the render editor without having to pay for it every time.
If you have never used a home design app before, you do not have to worry. Homestyler has free tutorial videos to help you learn how to navigate it.
While this app is excellent on mobile, you might run into a lag if you use it on a desktop. If you are not using a Chrome browser, it might not run at its maximum efficiency. Also, even though it is free, you still have to pay to view your projects with a 4K resolution.
With Homestyler, you can bring your imagination to life. It allows you to build floor plans, add 3D furniture models, create second floors and add realistic elements to your design.
We chose SketchUp as a top 5 home decor software because of several reasons. The top on the list is that SketchUp has excellent quality. You will be looking to create a great quality design, nothing that looks grainy or hard to see.
This is because the whole point of using design software is ensuring that you can clearly picture what changes or redecorations you want to make to your house.
SketchUp handles this problem by providing beautiful, clear images. It has a well-stocked photo library and offers about 10GB of cloud storage. However, you cannot use it offline, and its photo library can be a bit limited.
You can start using the free version of the software, but you need to switch to the paid version to access the features that make it stand out. This costs about $199 per year for SketchUp Shop and $299 per year for SketchUp Pro.
You can also access 10GB of cloud storage for your projects. If you have any questions, you can join its support community, post your questions, and you will get an answer.
FAQs
1. What is home design software?
This is a program that you can use to create home decor designs and floor plans. With this software, you can bring your designs to life. In addition, some of the programs give you access to real-life furniture that you can use to decorate your house.
For some, you have other features such as swimming pools and second floors. If you have an architect or a builder, you can show them what you have in mind using this software. They can then use that as a reference in their project.
If you are a DIYer, you can also use it to plan your home redecoration project. Many apps offer tutorials; some have active communities also. This ensures that anyone can use the software.
2. How much does home design software cost?
You can access most home design software for free. However, you might have to pay to access pro features. The cost for paid versions of home design software ranges from as small as $50 to as high as $800. You can pay monthly or yearly for software.
For some others, you can even pay per project. This helps you if the design is a one-off thing for you. Professional home designers, however, would gain more if they paid the yearly subscription.
3. When is home design software worth the cost?
Home design software is always worth the cost when you are using the right one. With it, you can know how your redesign project will turn out even before you start. In addition, it stops you from making costly mistakes such as buying furniture or items that would not fit or will look out of place.
In conclusion.
If you would like to redecorate your home, you should start with getting good house design software. Whether you are an interior designer or a DIYer, the software we outline above is some of the best you can find. They will help you ensure that your project starts without any hitches.
So, sign up to use one of them today and elevate your home design project. If you have any questions or suggestions, we always love to hear from you in the comments below. Also below are links that will take you to more fantastic articles about ALL things DESIGN for your home or business.
Cover Image Courtesy of Canva.
Author Bio:
Lydia Iseh is a writer with years of experience in writing SEO content that provides value to the reader. As someone who believes in the power of SEO to transform businesses, she enjoys being part of the process that helps websites rank high on search engines.
Other Posts You Might Enjoy:
New Business Needs and When to Get Professional Help
Design of Entertaining Sites 2021
7 Reasons Why Businesses Need a Professional Labeling Solution
Share This Story, Choose Your Platform!