Interior design can be stressful and overwhelming for anyone looking to spruce up their space. Committing to the right living room design is a big decision. Many styles are out there, and sometimes you need clarification on precisely what you want. Still, finding the perfect mix of elements that reflect who you are doesn't have to be a nightmare. 
What's Trending in Living Room Design Style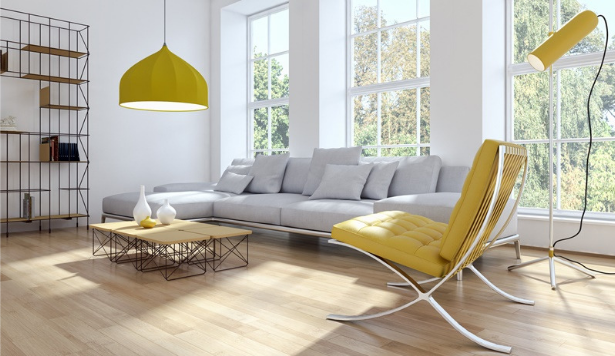 The best way to choose your décor is to understand what your focus design style is. Knowing this can help you draw inspiration and develop a style that's uniquely you. Here are some of the most popular interior designs.
Popular Living Room Design Styles
When choosing a décor for your living space, you can choose from interior design styles, ranging from classic and vintage looks to modern and industrial feels. To help you narrow down your options, you can consider factors like budget, the size of your home, and the general aesthetic you'd like it to have. Then do some research on different styles that would work within those factors.
According to designers like Allison Smith Interior design Portland, your interior style is your home's story. So, when choosing a décor, you want to keep this in mind. That said, evaluate each room individually to determine which can provide a cohesive result that's unique to you. 
You want to consider the practicalities around each interior design style you're interested in. Read on to learn some of the most popular décor styles:
Minimalism is a trending interior design style. The idea behind the minimalist style is to create a clean and elegant environment by using only essential furnishings and accessories. 
This style helps individuals express their taste while creating a clean and peaceful atmosphere at home. Simple yet fashionable furniture, subdued colors such as shades of grey and simple but modern artwork form the basics of the minimalist style. The minimalist style works well for those looking for a neat and simplistic look without compromising comfort.
The industrial-style interior design blends rawness, modernity and history. It takes its influences from warehouses, co-working spaces, and factories from the past century. It's recognized for its concrete and metal finishes. It's also known for exposed bricks and beams, not to mention utilitarian furniture pieces and conversions of large open areas into luxurious modern living quarters. 
This style allows you to find beauty within raw materials rather than relying on expensive decorations. It's perfect for creating a unique look that stays within budget. By cleverly combining practical design with an attractive aesthetic, industrial style can truly transform a space.
The modern farmhouse style brings nature indoors, and it combines traditional, rustic elements with modern components such as sleek lines and geometric shapes. With modern farmhouse décor, natural wood accents create a warm and inviting space, while abstract art highlights the retro feel of the room. 
If a modern farmhouse is the living room design style you're after, opt for neutral colors, white on white, and plenty of natural light. That'll bring out the light and airy vibe that makes this style popular. Furniture pieces are often made from rough wood and sometimes reworked furniture from antique markets to give off a lived-in feel to your house. Add in a few metal touches like hardware for cupboards or a vintage-looking chandelier for a sophisticated twist on the traditional look.
Minimalistic and natural elements characterize the Scandinavian design. It utilizes bright colors and clean lines to create inviting living spaces that appear effortless. This style often incorporates woods such as birch and pine. It also features white walls and furniture with curved silhouettes giving any room a calming yet modern atmosphere. 
Popular items frequently seen in Scandinavian interiors are fur throws, leather lounges, blonde wood tables, and abstract art. This contemporary style allows homeowners to turn their homes into rustic-yet-sophisticated havens by blending practicality and comfort.
Bohemian Living Room Design
Bohemian interior design is known for its unique and eclectic style that reflects a carefree, casual lifestyle. It has an ethereal quality that can feel like an escape from everyday life. This is especially true as the colors used often blend to help promote a harmonious atmosphere.
The use of organic elements such as plants, baskets, wooden furniture, and tribal rugs are all standard features and critical components of a boho-inspired room. Further, simple touches such as mismatched cushions and throws help to create warmth for those who seek comfort in an eclectic retreat. It's a popular style due to its versatility and ability to suit any age group or home lifestyle.
Hollywood Glam is a popularly sought-after living room design style. It combines luxurious textures, eye-catching furniture, and art deco sophistication to create a glamorous, high-end ambiance. Hollywood glam is seen in many glamorous living spaces of movie stars and celebrities. This type of design often uses glossy finishes on everything from wallpaper to cabinetry and walls for an added level of luxury. 
Bold colors such as red, gold, and black can be combined with touches of contemporary metallic accents like chrome stools and brushed nickel lighting to achieve this look. The beauty behind the Hollywood Glam design is that while it gives each room an air of lushness without compromising on comfort, its strong lines and styles can also provide an element of modernity.
Modern interior design is one of the most popular styles for residential and commercial spaces. It prioritizes sleek lines and geometric shapes and features cleverly concealed storage solutions and neutral colors. 
Furniture pieces often feature metal or glass elements to give a sense of smooth elegance. Popular materials include metals, plastics, and plywood to emphasize natural textures and lightweight designs. While modern styles of décor don't necessarily refer to a specific decade or period of style, it encompasses many design movements from Bauhaus to Mid-Century Modern. With its emphasis on clean lines and uncluttered space, modern interior design is timeless and effortlessly stylish.
Art Deco is an iconic interior design style popularized during the 1920s-1930s. It draws heavily from cubism as well as classic themes. It features sharp lines and geometric shapes. In addition to clean symmetrical designs, its hallmark traits are bold colors and luxurious materials like mirrors and metals. 
When used effectively, Art Deco can bring a sense of drama and luxury to interiors often reminiscent of old Hollywood glamor. Its timeless appeal continues to captivate people worldwide today with the elegance of the Gatsby era.
When it comes to contemporary interior design, minimalism is key. The goal is to create a modern and sleek look. Think tiled floors, metal accents, and simple color palettes. Furniture should be kept to a minimum with an emphasis on form and function. Bold shapes can still be used, especially for statement furniture such as chairs, sofas, or lighting fixtures. With the right touch, contemporary spaces have the potential to transform into a timeless oasis of style.
If you fancy a timeless look, a classic interior design is perfect. It's detail-oriented and organized. Classic décor often features neutral colors and natural materials like stone or wood. 
Common classic style elements include graceful moldings, marble accents, and careful furniture placement. Think Chippendale chairs combined with an ornate area rug. It's the perfect design for creating an elegant atmosphere. This interior design can turn any ordinary living space into a luxurious masterpiece.
Choosing Your Interior Style
Take the time to define your decorating style. Consider the colors, patterns, textures, and pieces you're drawn to. Think about furniture, artwork, rugs, and accessories that inspire you at home or elsewhere. Study styles of homes of people who have similar lifestyles or interests. Keeping these ideas in mind as reference points can provide a great starting point when selecting an interior design style for any living space. All in all, here are some things you must keep in mind when deciding how you want your living space to look: 
Consider how you and your family live when selecting an interior design style. Are you a minimalist who prefers simple, clean lines? Or do you like bright colors and elaborate details? Do you want something timeless, or would you prefer something bold and daring?
Functionality is an essential factor to consider. Think about what activities will be taking place in each room. Choose furniture that meets the needs of those activities—comfortable seating for the living room, ample workspace for a home office, and others. Make sure any decorations chosen are also functional rather than just decorative.
The cost of interior design can vary greatly depending on the style chosen. If budget is a concern, start by focusing on furniture, flooring, and window treatments. Consider where you can save money and where it's essential to invest in quality items that'll last for years.
You should have something you can draw inspiration from. Look at magazines or websites such as Pinterest or Houzz to get ideas on what type of look or feel you'd like your living design style to have. Visit showrooms or stores that specialize in home décor. Take photos of pieces you want so that you can discuss them with a designer if needed. In short, create a mood board. It'll give you a vision and snapshots of what you want your space to look like. 
Choose the Right Professional
If you decide hiring a professional is necessary to help create your desired look and feel, choose someone with experience and expertise in your chosen style. Ask for references and be wary of anyone who seems more interested in selling your products than providing design advice.
Conclusion
Choosing an interior design style for your living space doesn't have to be difficult. You can narrow down your options by considering your lifestyle, functionality needs, budget, and desired look. This will also help you to find the perfect style that'll work best for you and your family. Before you make a decision, do your research. You can also get some help from a professional designer if needed to create the ideal living space that's both stylish and functional. 

Other posts you might enjoy:
Living Room Design – How to Get a Designer Look
How to Choose the Perfect Living Room Floor Tiles
How Important is Living Room Furniture?
Ways to Transform the Interior of Your Living Room
Share This Story, Choose Your Platform!