Clothing made from luxury fabrics can certainly boost your wardrobe with sophisticated style. However, these items require proper care to make them last. When you own items made of silk, wool, velvet, and other high-quality materials, knowing the best way to clean delicate fabrics ensures you'll get your money's worth for years to come. 
A Complete Guide for Cleaning Delicate Fabrics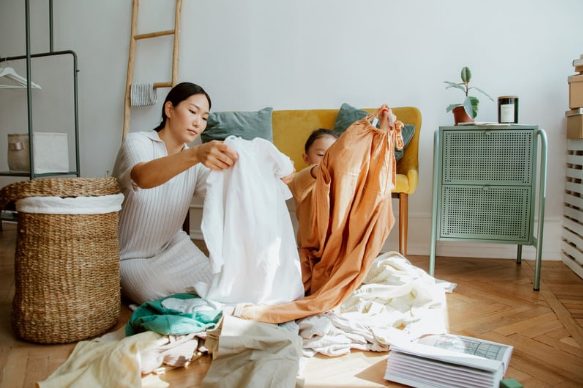 These tips will help you know what to do when it's time to clean delicate fabrics made from these materials. 
Read the Laundry Labels on Your Clothing
First, you should always read the label attached to your delicate fabrics. Whether it is made from wool, silk, rayon, or suede, you will find washing instructions on the tag. Some may advise you to hand wash while others will say dry clean only. Your best option is to follow what the label suggests for cleaning these items. 
Know What Must Be Dry Cleaned
In general, if you have suits or dresses, these things should always go to the dry cleaner. Clothing that has sequins or beads, or that is made from silk, suede, leather, velvet, rayon, or wool will also need the expert touch of a professional dry cleaner. If you're ever in doubt, take the garment in question to the dry cleaner and see if it is something that requires dry cleaning or if you can wash it at home. 
Don't Let Stains Sit
Stains can ruin any material if you let them sit too long. Ideally, you'll want to treat them immediately. Commercial stain removers or bleach should never be used on delicate fabrics, especially silk. Natural solutions are best, though you should test it first on a hidden area to ensure it doesn't cause damage or discoloration. 
Hand Wash Gently with Delicate Items
Some items may be cleaned by way of handwashing. You will want to sort these delicates into light and dark piles to prevent them from bleeding colors onto your other materials. The key is to use a detergent that is specifically made for hand-washing delicates. Cold water should also be used, and you should make sure to rinse each item clean. 
Let Them Air Dry
Most delicate clothing items are too fragile for the dryer. They can also shrink in there, and unless you want doll-sized clothes, you'll want to let them air dry. It's best to place them on a flat surface. For things that won't lose shape, you can hang them on a line though you should never do so if it will be directly exposed to the sun's rays. 
Dry Cleaning Saves the Most Time
When you invest in quality clothing in your closet or upscale fabrics for your home, you should take the time to care for them. Naturally, you might be too busy to give these items the at-home care they need. For many of them, nothing you could do at home would be advised for proper cleaning. 
In the end, taking these items to a dry cleaner is the best solution. It ensures your clothing will come back clean and retain that immaculate appearance throughout the years. Learn more about the best way to clean your favorite delicate garments!
Other posts you might enjoy:
The Dryer Deep Dive – 6 Tips to Refresh Your Laundry
BLANCO Answers the Need for Multi-Tasking Laundry Rooms
Share This Story, Choose Your Platform!