Today's laundry rooms are more than just a place where clothes are laundered. In modern home designs, these rooms have become a multi-purpose room for families. In addition to the washer and dryer considerations, the laundry sink design has become incredibly important to meet the task at hand, no pun intended. BLANCO, known for their extensive array of kitchen sink and faucet designs has stepped up to answer the need for their introduction of the LIVEN™ and QUATRUS™ laundry sinks.
Why Multi-Tasking Laundry Rooms are So Popular
The Need for Mud Rooms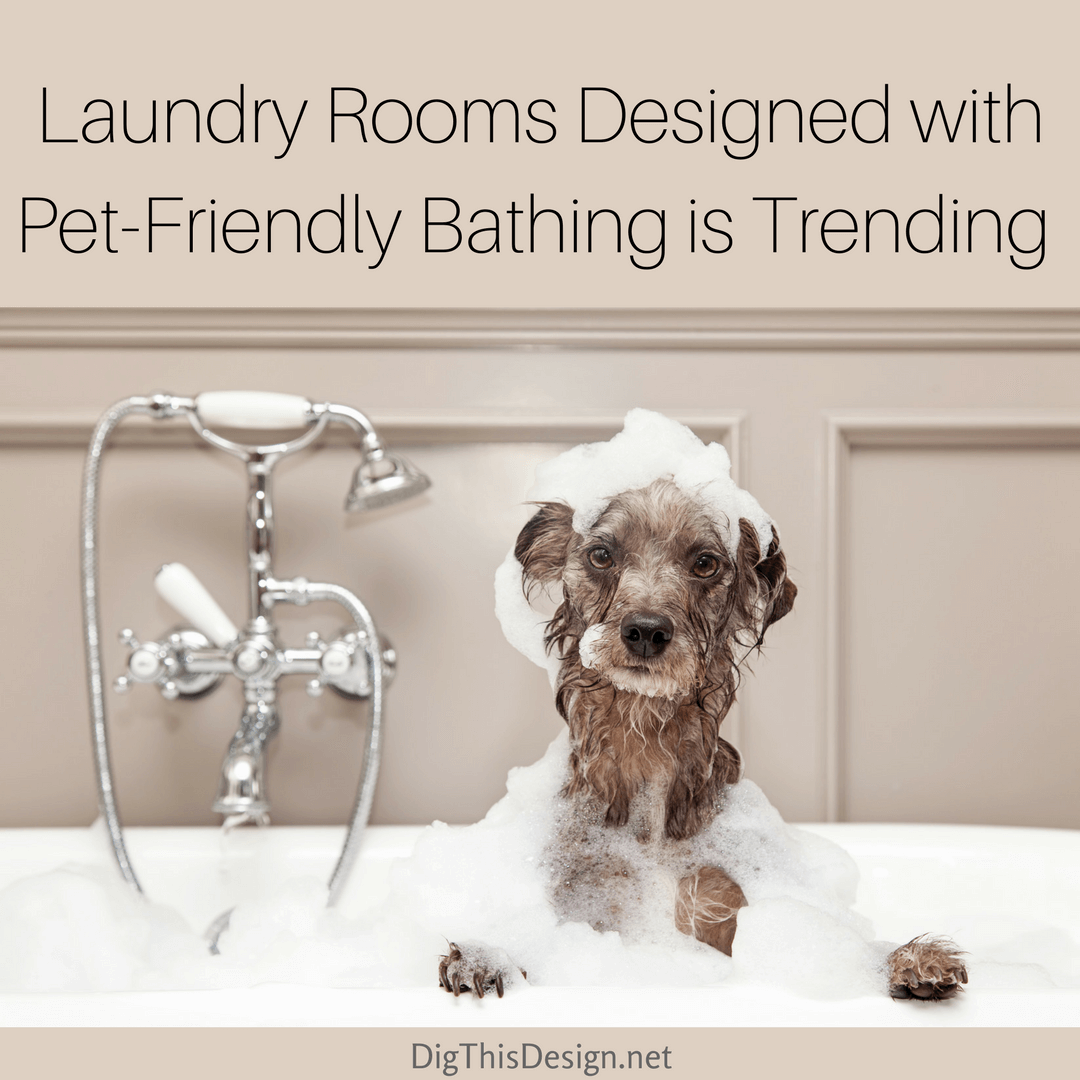 Mudrooms/laundry rooms have become increasingly popular and one of the reasons is because people have pets and need a place to bathe them without breaking their backs. Thanks to the QUATRUS™ laundry sink by BLANCO I have the perfect sink design for my clients. The QUATRUS™ laundry sink is 12 inches deep with a rear drain placement making it easier for the cat or dog to stand in the sink. There are many uses for this type of sink, but my clients love the fact that their fur babies can be safely cared for in the mudroom/laundry room design concept with the help of BLANCO.
BLANCO QUATRUS™
Indoor gardening
Many people like to do indoor gardening and BLANCO has the perfect sink for this task as well as the LIVEN™ laundry sink. Like the QUATRUS™, the LIVEN™ designed 12 inches deep with rounded corners for easy cleaning so you will not get black dirt stuck in the corners. It also has an accessory basket that will fit both the LIVEN™ and the QUATRUS™ sink models. The basket is perfect to set your gardening tools while you are working on your plants.
When designing your new laundry room you want to consider how you live and what needs you must cater to. Here are some questions you should ask yourself before just designing a typical laundry room:
Will I be entering the house through the laundry room?
This is important because many of my clients enter the laundry room through the garage. If this is the case then you might want to consider a desk/key-drop into your design. Also, perhaps a bench for removing shoes and backpacks.
What other uses could I incorporate into this room to make the most out of my design?
Consider a laundry/craft room design. I designed a laundry room one time for a client that wanted to wrap presents in the laundry room. I designed with spools for the wrapping paper and ribbon, along with lots of counter space.
Will I be doing ironing this room and what will I be ironing?
One of my clients actually had a commercial ironing machine that I needed to incorporate into the laundry room. I also designed a large island for folding the sheets. Everyone has their own way of working and the laundry room can be precise to their exact needs.
The laundry room should be a custom room built to fit the needs of you and your family. Just like with any room it takes planning to get it just right!
Images Courtesy of Canva.
Other posts you might enjoy:
Kitchen Products Designed with Multipurpose Functionality
Share This Story, Choose Your Platform!