A boring kitchen isn't much fun to cook in, and it's less even less fun when entertaining. Those who want to make their kitchen colorful and vibrant may want to do a larger renovation. Or, perhaps you want to work with what you have and add a splash of color where possible.
Perhaps you're ready to redo everything. Or, maybe you want a quick solution for making your kitchen colorful and vibrant. Either way, we invite you to continue reading to check out the following tips.
Make Your Kitchen Colorful & Vibrant with These Excellent Tips!
Pick a Bright & Vibrant Color Scheme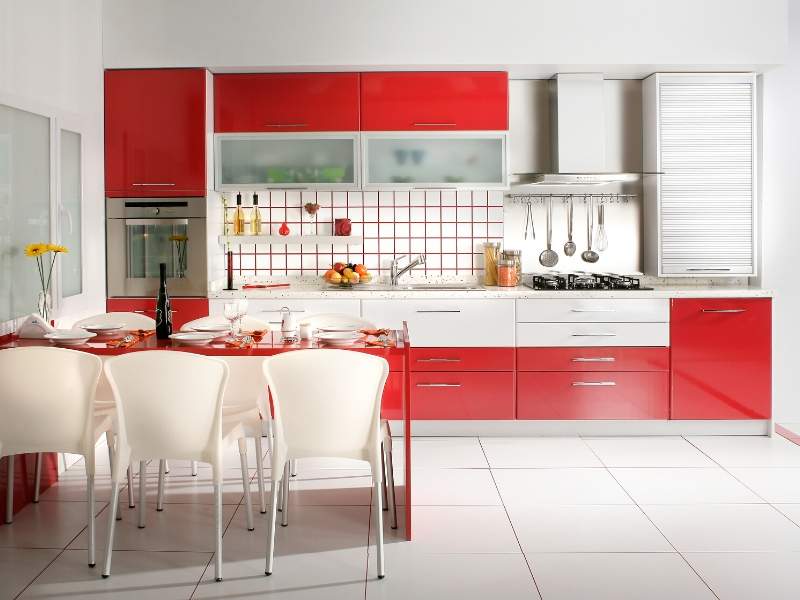 Much of the wall space in the kitchen is usually taken up by cabinets, so it's the perfect place for vibrant paint colors. Bright colors are trending and completely change how the kitchen looks. Pair this with contrasting cabinets to further enhance your design. If you're working with one of the Top Kitchen Remodeling Companies, ask them for recommendations on vibrant wall colors for the kitchen.
Use Gray as a Base so Other Colors Stand Out
Another option is to paint the walls a gray color. Choosing the right shade of gray is a little difficult, but it helps everything else really stand out. Use a brighter color for the kitchen cabinets and add other colorful accents in the room.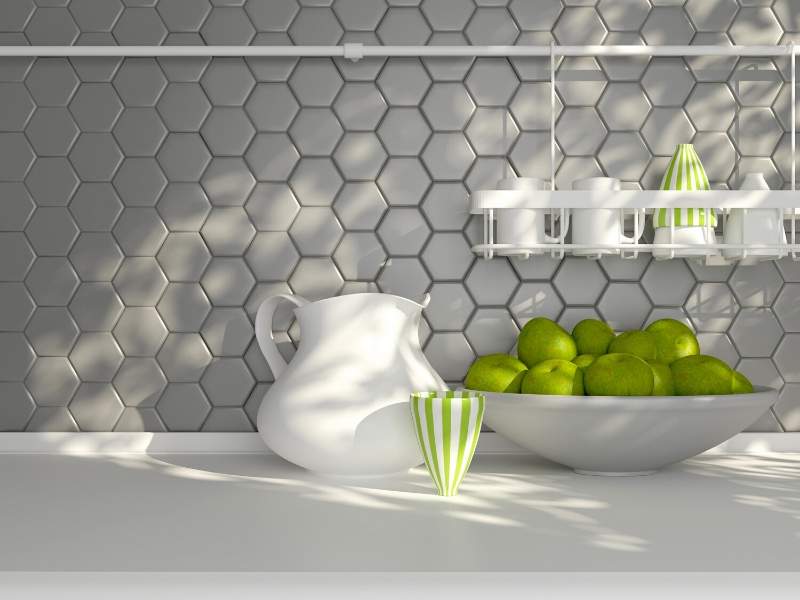 The gray makes everything else more noticeable by providing a neutral background. This makes a huge difference in how the kitchen looks and how the eye tends to catch different elements when you look around the room.
Add Colorful Decorative Elements
The kitchen isn't just functional. Rather, to avoid boredom, add in colorful decor as well to quickly and easily add a splash of color. Small picture frames with quotes, appliances in bright colors or open cabinets stocked with colorful plates are a great way to add color to the room.
Add Live, Thriving Plants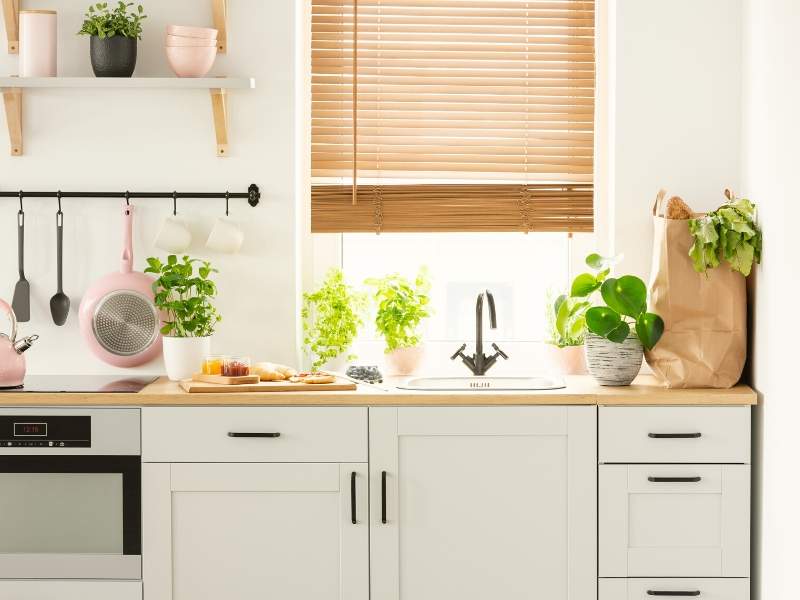 Live plants really help to brighten a room. Place smaller plants in the window or on the kitchen island. Or, try planting a few small herbs in the kitchen. This adds bright green to the kitchen which helps make the whole room look more vibrant.
Change the Lighting Fixtures
Most homes are originally built with builder-grade lights that tend to blend in with the rest of the kitchen. So, if you are renovating your kitchen, a better lighting fixture plan is important for the enjoyment and safety of your kitchen.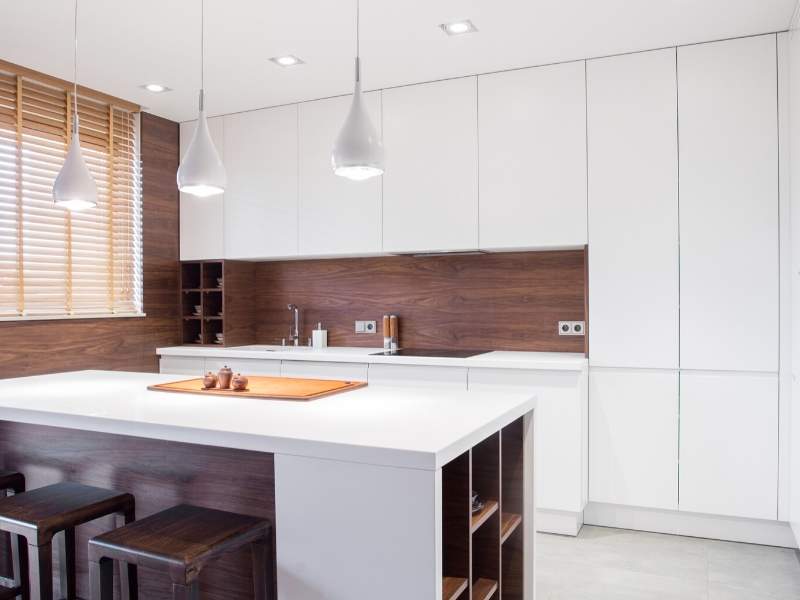 With plenty of options available today, there are light fixtures that add the light you need and enhance the overall design of the kitchen. To accomplish this, start with a good lighting design that brightens your entire kitchen.
Here's to a Kitchen You Love!
If your kitchen could use a little extra help to get it looking fantastic, think about using some of the tips here to add more color. This helps you create a more vibrant kitchen that the whole family enjoys. A kitchen remodeling company helps you think of the best ideas and gets everything done so you get to relax and enjoy the new look.
If you have tips you'd like to add to these, please do so in the comments below. We'd love to hear from you! You will also find other interesting links below for all things design.
All Images Courtesy of Canva.
Other Posts You Might Enjoy:
5 Snappy Kitchen Color Combos to Check Out
Heart of the Home • Your Kitchen Renovation
An Essential 5 Step Guide to Home Kitchen Remodeling
Share This Story, Choose Your Platform!