Designing your future kitchen is fun and exciting, but it's also challenging. Because of all the design ideas, you might find it hard to choose the best one.
However, keep in mind that your kitchen is one of your home's most used areas. That's why the design you choose must also suit you perfectly. In so doing, you can enjoy each moment you spend in your kitchen.  
If this is something that interests you, we invite you to continue reading for inspiration and ideas for your future kitchen.
Your Future Kitchen • Inspiration and Ideas
1. Steel And Wood Combination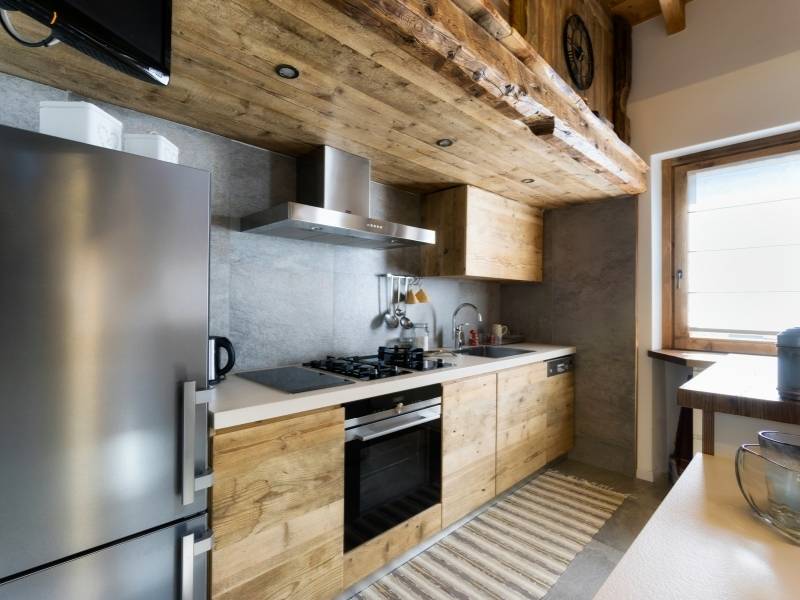 Combining steel and wood elements into your kitchen is also a way to create a modernized kitchen with a hint of natural and warm design. Stainless steel and wood can combine nicely when done right.
For instance, use wood materials for your cabinets and stainless steel for your countertops and sink. Online stores such as MacLaren Kitchen and Bath Custom Cabinets have a variety of cabinet options, so you can choose the best cabinet design to go with steel.   
Moreover, when you combine wood and steel in your kitchen, you can have a fascinating space, instead of a dull one when you use only one type of material.  
2. Open Shelves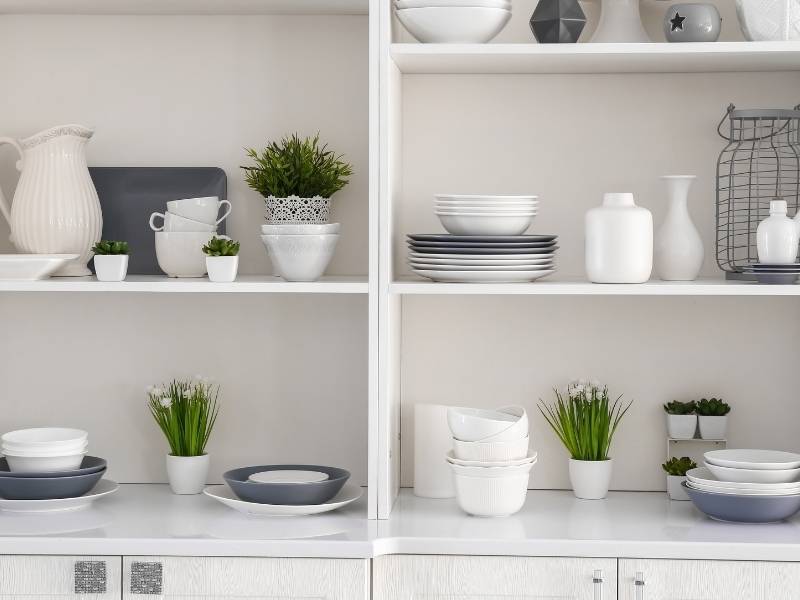 If you want to have a modern vibe in your kitchen, you may want to use open shelves. Open shelving is also the right choice if you have unusable space in your kitchen. For instance, you can add open shelves around your door frames, and which you can use as storage. That way, you won't waste that space.   
You can also use reclaimed or stained wood for your floating shelves to create a farmhouse-style kitchen. You can also use slabs of wood with visible barks to create live-edge shelves for a more rustic charm.  
3. Classic Aesthetic  
Another option is for you to go classic because its design is simple and incredibly flexible. The classic design ensures your kitchen isn't too personal or too ornate because it uses neutral color palettes, minor details, and timeless features.   
Here are some kitchen designs that fit with the classic style:
a
4. Gallery Wall  
A gallery wall can make your kitchen look more personal. Especially if you have a blank wall, hanging pictures can give more life to your kitchen.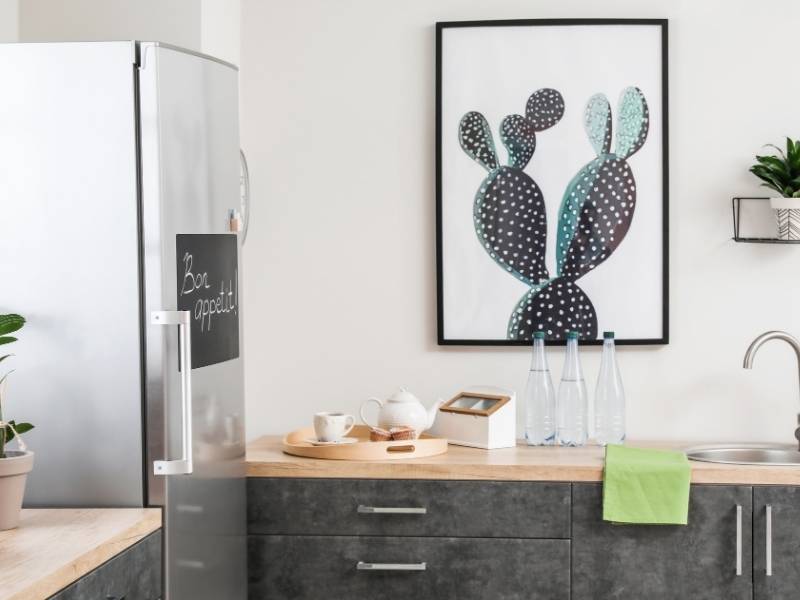 To make a perfect gallery wall, you must choose the style and theme. For instance, if you have a minimal and contemporary kitchen, black and white prints may be a perfect combo.  
For a small kitchen with small vertical space, you can add three or four framed photos of botanical prints. These are popular now, and they can be a good backdrop, too.  
5. Coffee Bar  
If you love coffee, adding a coffee bar in your kitchen can add character. You don't need a vast space to set up a coffee bar in your kitchen. What's vital is to streamline your coffee essentials so you can enjoy serving yourself a cup of coffee.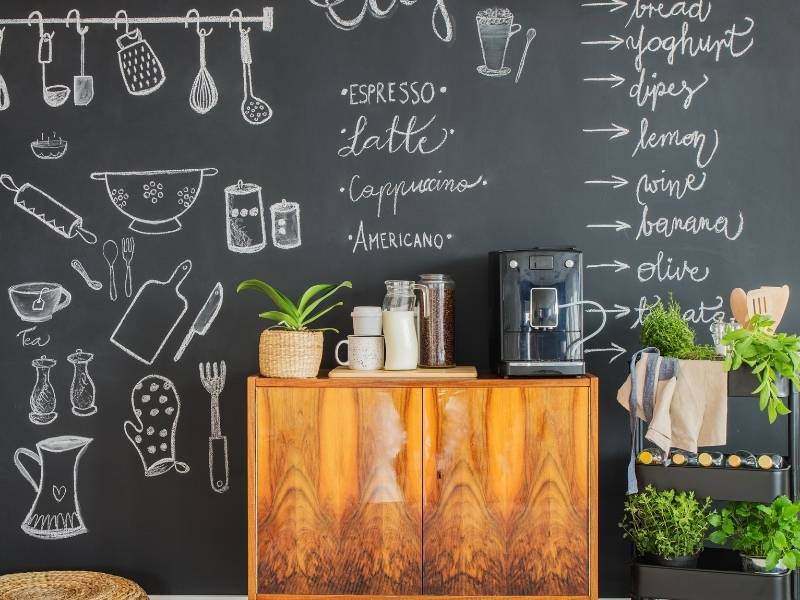 For instance, you can add a DIY display that allows you to hang coffee cups. You can also transform your slim cabinet into a makeshift coffee station. In it, you can stock your coffee needs, from coffee cups to coffee granules.  
Conclusion  
Make your kitchen an exciting space in which you'll love to spend time. You can do this by having a kitchen style that can go with your personality. If you like a modernized yet comfortable kitchen, wood and steel combination can do just that. Don't waste your kitchen spaces by creating open shelves to store kitchen essentials or hanging photos on the wall.  
You can also opt for a classic aesthetic to fit any occasion you plan in the future. Don't forget to designate an area for your coffee bar because it can also add a vibe to your kitchen design.  
Images Courtesy of Canva.
Other Posts You Might Enjoy:
4 Modern Kitchen Design Tips for Young Professionals
Kitchen Design: 10 Ways to Personalize Your Space
7 Quick and Easy Kitchen Design Improvements
Kitchen Design Trends In 2020 That You Need To Copy In Your Own Home
Share This Story, Choose Your Platform!