Are you trying to figure out ways to update your kitchen without a major renovation? There are many subtle and inexpensive changes you can select for a refreshing new look. But first, start by developing a budget for your easy and exciting kitchen transformation. Then, decide what you will do yourself or what you will hire a designer to do for you.
Conveniently listed below are seven easy kitchen design improvements to inspire your creative process and give you some great ideas.
Easy Kitchen Design Improvements
Cabinet & Drawer Hardware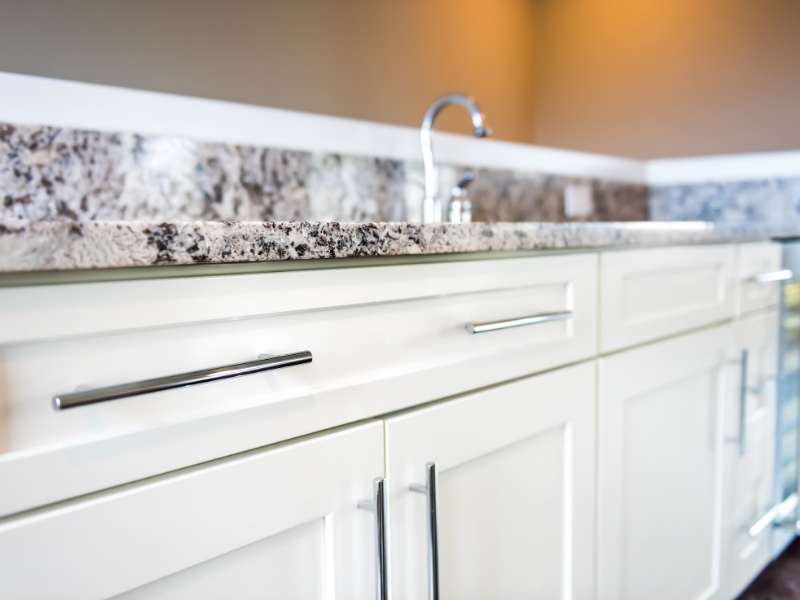 An easy place to start is to change your kitchen cabinet and drawer hardware. Cabinet hardware is available in almost every size, color, and shape. So, instead of replacing the cabinets, simply improve them to save time and costs. If you need help with your hardware and cabinet decisions, contact RTA Cabinet Supply for their expert design advice. With their cabinet expertise, they help you update your kitchen in no time with fantastic results.
Paint the Cabinets
A fresh coat of paint on the cabinets always gives your kitchen a new look. It's fast and easy to paint cabinets and the cost is considerably less than installing all-new kitchen cabinets. So, for an update that is cost-efficient and easy to do, consider giving your cabinets a fresh coat of paint to enliven your kitchen.
Resurface the Cabinets
By opting to resurface your kitchen cabinets, you get a new fresh look with minimum expense. To resurface, you simply switch out the cabinet doors and drawer fronts. Then, select a finish that compliments your existing frames. Or, you may paint the frames for a custom finish. If you need help with your design selections, consult with the experts at www.rtacabinetsupply.com today.
Improve the Lighting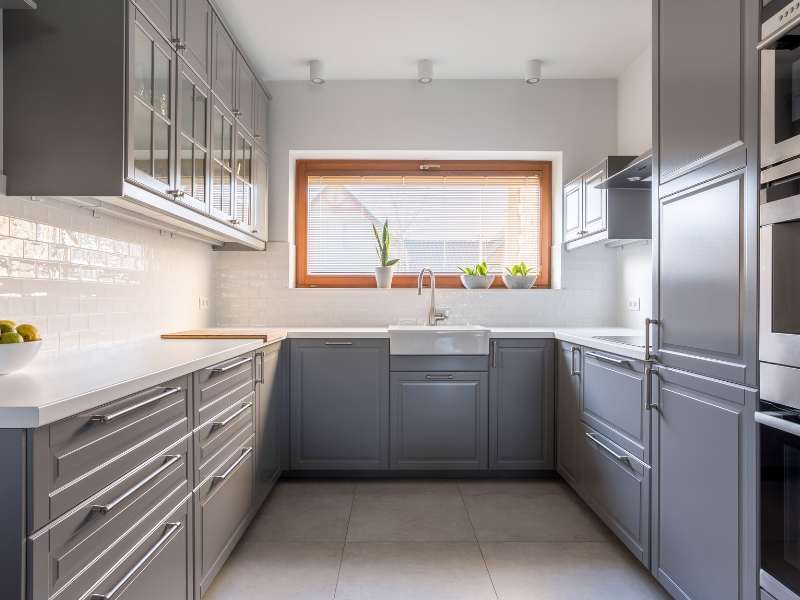 Lighting plays an important role in your kitchen. The right lighting makes your kitchen look fresh and airy and it's scientifically proven that good lighting improves everyone's outlook. Moreover, the use of proper lighting makes your kitchen look bigger and brighter. So, be sure to use a good combination of lighting types for a well-lit kitchen everyone enjoys.
Replace the Countertops
Additionally, replacing kitchen countertops makes a huge impact on your kitchen. So, if yours have cracks or stains, perhaps it's time to consider a complete replacement of your countertops for an easy kitchen design upgrade with low maintenance.
Update Sink Fixtures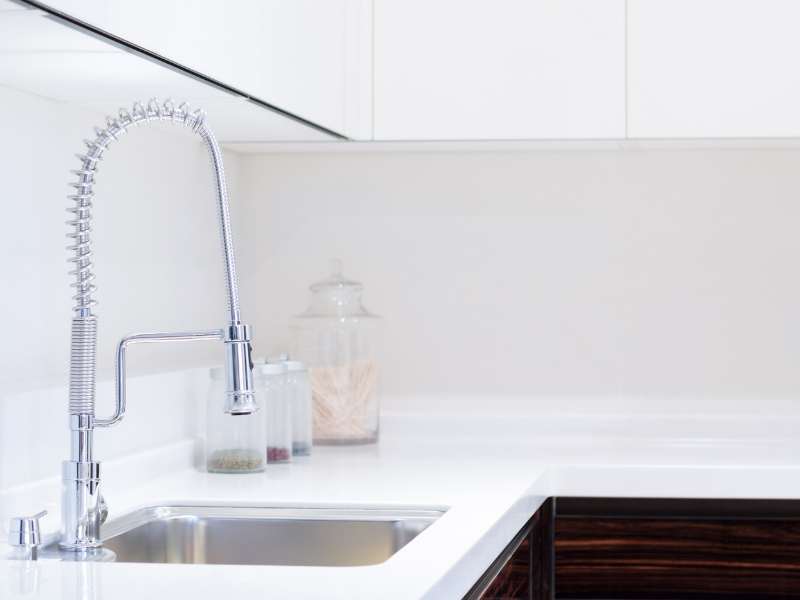 You can also switch up to new water fixtures for your kitchen sink. With an amazing array of sizes, shapes, and styles from which to select, you're sure to find just the right fixtures to enliven your kitchen sink with incredible style.
Reorganize Your Kitchen
Sometimes a good reorganization is all that's needed to make a kitchen look different and new. Start by de-cluttering the kitchen cabinets and counter space. Combine items in baskets or tray and mount some pot racks. You'll also want to pay attention to your pantry organization.
You may select one, a few, or do it all, but whatever you decide, these tips will get you going in the right direction. If you have easy ideas to improve the design of your kitchen, please leave your comments below. There are also some other great design tips in the links below.
All Images Courtesy of Canva.
Other Posts You Might Enjoy:
Signature Kitchen Suite; The New Kid on the Block
5 Inexpensive Ideas to Easily Transform Kitchens
5 Snappy Kitchen Color Combos to Check Out
Share This Story, Choose Your Platform!