I travel far and wide to learn about the latest products. As a designer, it is my job to know about the products available in the market place. Each project and each client comes with unique needs and it is up to me, the designer to answer the need. The only way I can do my best job is to learn and one of my BEST resources is Modenus. The brains behind Modenus is Veronika Miller Eagleson, a builder of a community of influencers in which she connects them to the brands. It is always an honor to receive an invitation to one of her groupings to see old friends, meet new movers and shakers in the interior design community and the added bonus of finding great brands to add to my library of product knowledge.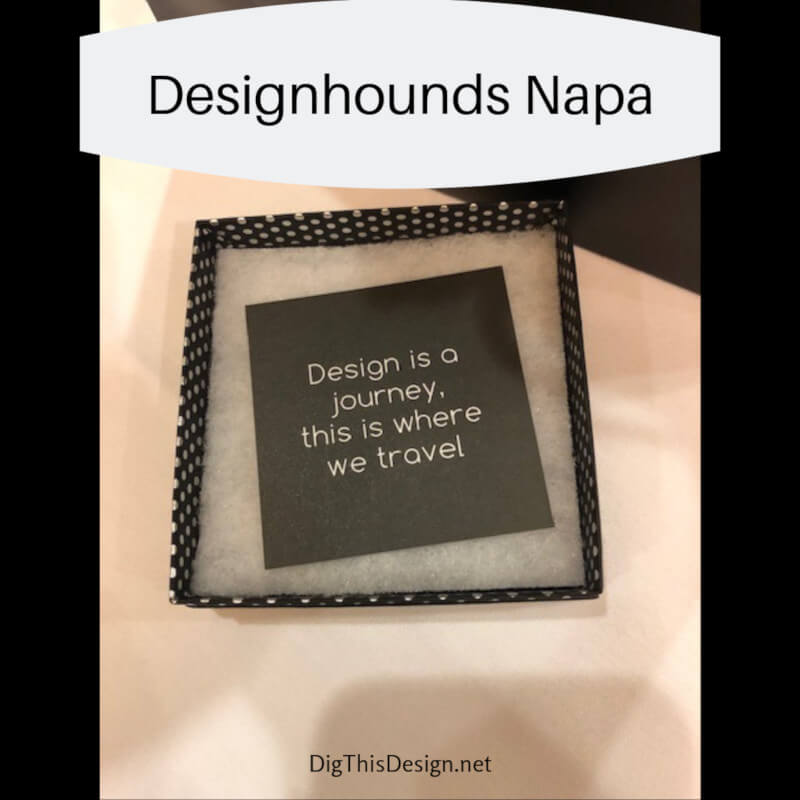 Design Hounds Napa
I am going to be perfectly honest, when I received my invitation to Napa as one of The Designhounds, I had no idea who or what Signature Kitchen Suite was. Intrigued as always to learn I said, "Hell Yes!" I received my box in the mail prior to my trip from our host of the event, Signature Kitchen Suite.
Upon examination, I was drawn to learn more and eager to emerge myself in their Experience and Design Center.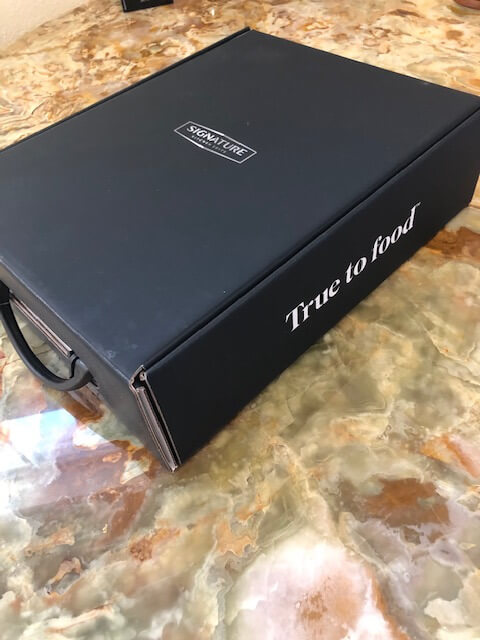 Meet & Greet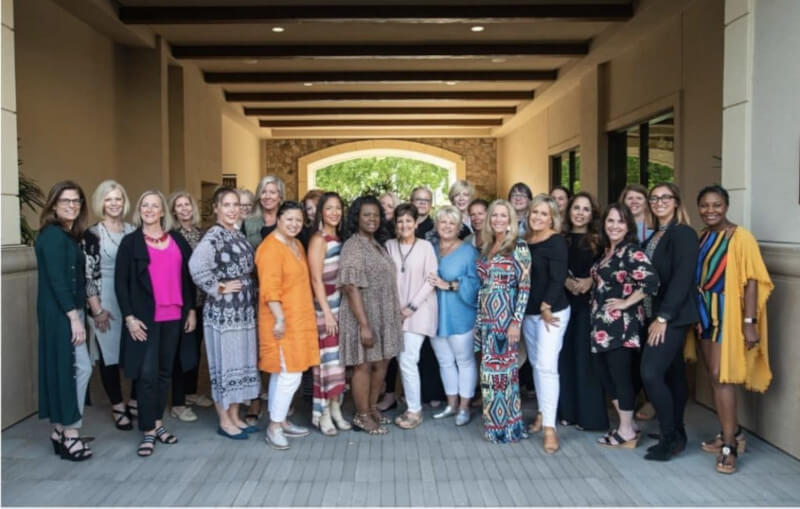 We stayed in style at The Vista Collina Resort in Napa Valley.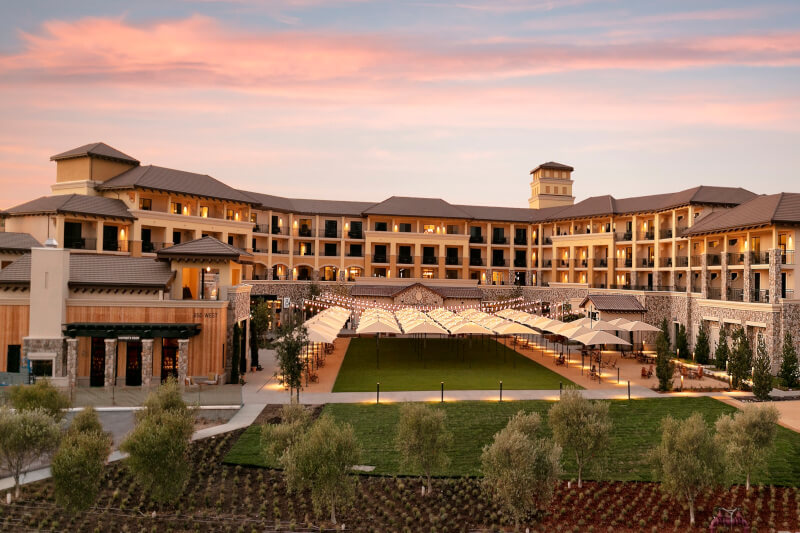 Opening night was spent at a rooftop party experiencing great food, wine, and conversations. Catching up with old friends, meeting new ones and getting to know The Signature Kitchen Suite team.
Experience and Design Center
Bright and early the Designhounds were off to the Design Center.
We had an impressive welcoming upon entering their 23,500 sq. ft. facility.
Signature Kitchen Suite offers a new luxury brand of built-in kitchen appliances and has stepped out of the box with its 48-inch dual-fuel range that caters to the Technicureans which is a generation of forward-thinking home chefs. This range is the first to offer built-in sous vide cooking. Sous-vide is French for under vacuum. This method of cooking cooks the food in a plastic pouch in a water bath over several hours at an accurately regulated temperature. The intent is to cook evenly to ensure the inside is properly cooked without overcooking the outside and retaining moisture.
SKS Appliances mantra is "Keeping True to Food" through innovative and leading-edge technology that provides more flexibility to prepare food in the best possible way.
My Review of SKS Appliances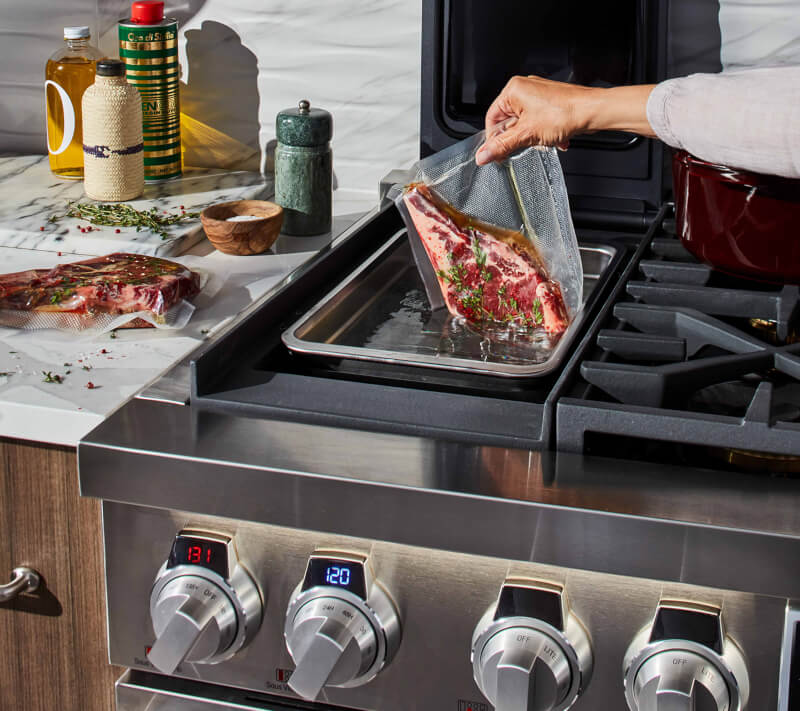 Any time you step out of the box is a good idea, but you also need to meet the competitions game as well. As an interior designer, I have traveled the world to study what is trending in my industry; and as a kitchen and bath designer, I closely examine appliance products. I noted that what is currently trending in appliances, which has not been offered with SKS Appliances, is dark stainless steel that most companies offer with its own unique name. Another popular trend in appliances is mixed metals and I believe they should offer those solutions as designers want choices for our clients. Smart technologies are also important and I believe SKS Appliances is on the mark here by offering new cooking technologies and all WiFi-enabled appliances with a future-ready open platform to control an extensive range of home appliances.
The name Signature Kitchen Suite confuses me as it does not mention appliances. When I first heard the name I had no idea who or what they were and I believe a name should explain the brand. Of course, one could argue that notion easily by pointing to Apple, right?
Let's face it, they are babes in the woods only being launched in 2017, but big daddy LG will help them to become one of the leaders in this highly competitive arena. Any company that asks for input will succeed in my opinion and Signature Kitchen Suites hosted the best of the best influencers in the kitchen and bath industry while gathering expert opinions to help them become excellent.
Great Speakers
A true gift was provided to the influences, an opportunity to learn from the pros in marketing your company. Leslie Carothers is a marketing guru when it comes to digital and social media for interior designers. Carla Aston talked to us about leveraging Pinterest to site traffic which really shed light on managing Pinterest for business. Claire Jefford spoke about using video to promote who you are and what you do. LuAnn Nigara is a fun speaker to listen to and she motivates you to streamline your company for a more profitable business. Claire Jefford explains the impact video has on promoting your brand. This day and a half of talks were priceless to help me move my company forward.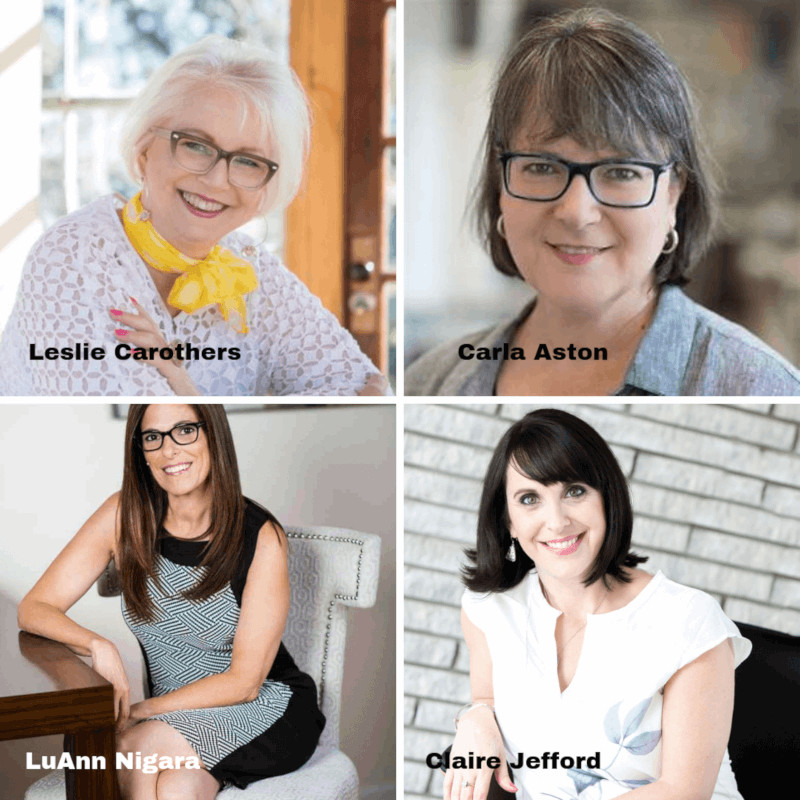 The Tours
Oh my gosh, this event was filled with the most amazing tours. Our first tour outside of SKS Experience & Design Center we got to go to The Culinary Institue of America. There, I was all caught up in nostalgia when I entered Chuck Williams Culinary Arts Museum, a collection of kitchenware from decades ago.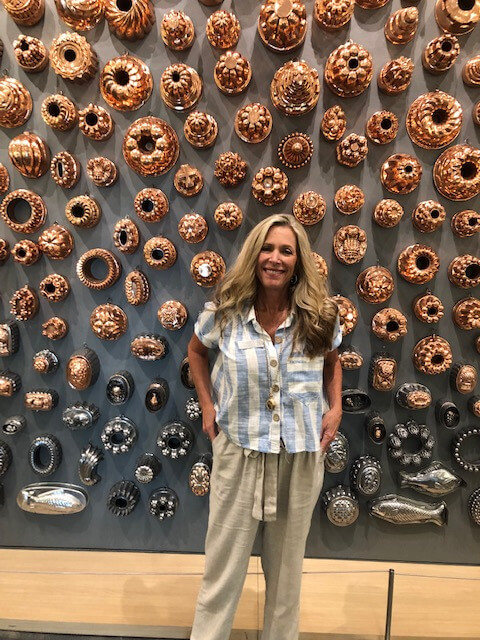 Food & Wine
What would a trip to Napa be without great food and wine? SKS Appliance spared no expense when it came to indulging our culinary palate. They hosted a wine tasting with Moone-Tsai Winery. We got to taste beautiful wines paired with a wonderful dinner.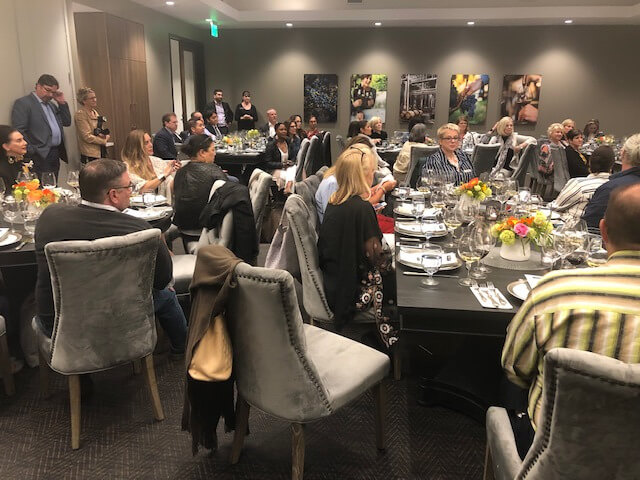 My favorite food and drink happened in the cupcake room.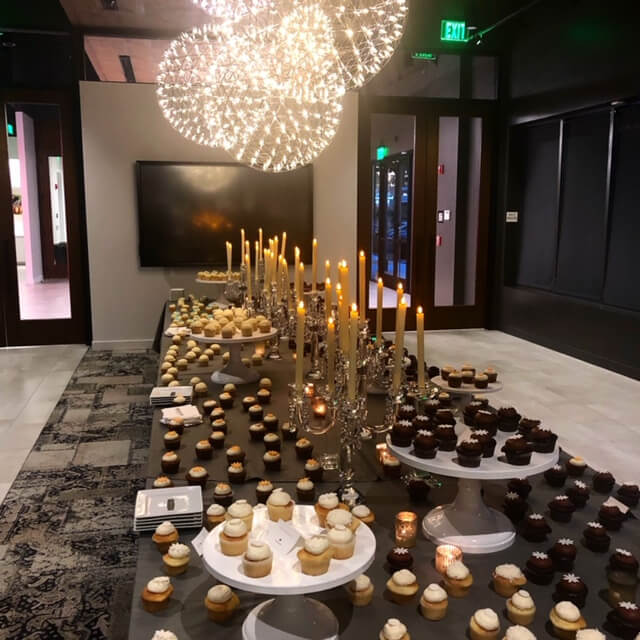 Another tour took us to Artesa Winery which was so interesting to see how the wine is made. This winery is located on a hilltop and has a view of San Pablo Bay. The best part was experiencing their wines first hand.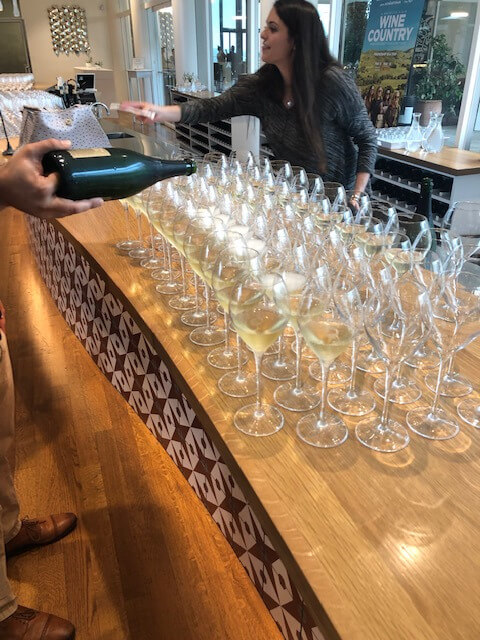 The grand finale dinner was held at Auberge de Soleil, a resort located it in Rutherford, Ca. When we arrived it was pouring rain, but that did stop our host from hosting. We were greeted with a canopy of umbrellas showing us the way to the front door of the restaurant.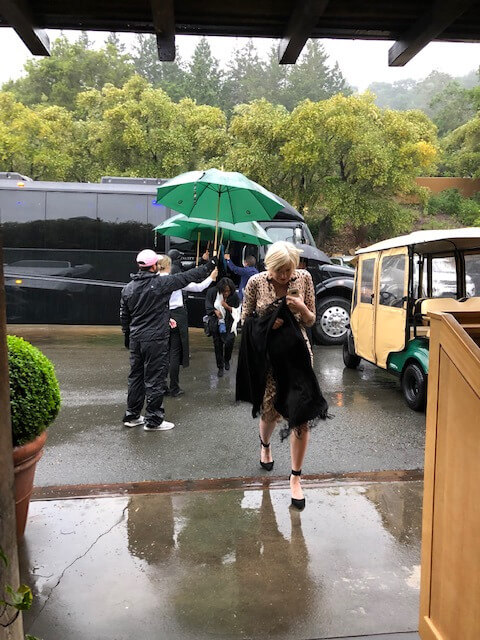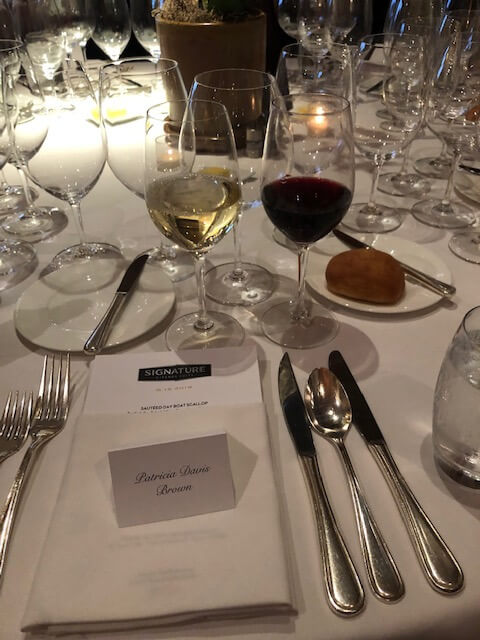 Networking
Being a Designhound is always a well-rounded event of learning about products which makes us better designers, and the best part is growing our networking of talented designer friends.
I want to say thank you to Signature Kitchen Suite for an amazing time getting to know you and your whole product line.
Facebook LIVE
Won't you join me on my Facebook live and experience this trip as I did?
https://www.facebook.com/PATRICIA.DAVIS.BROWN/videos/2197976913571475/
https://www.facebook.com/PATRICIA.DAVIS.BROWN/videos/2197933956909104/
#ad
Share This Story, Choose Your Platform!