Ask any designer which tool can transform a room faster than any other, and the answer is always to paint. A crisp coat of paint can make your kitchen feel brand new, not to mention how much cleaner the room will look as a result. Paint is the most affordable way to update your kitchen, especially if you can do it yourself. Here are four projects you can accomplish over a weekend to upgrade your kitchen.
Transform Your Kitchen with 4 These Paint Projects
•

Cabinets and Milk Paint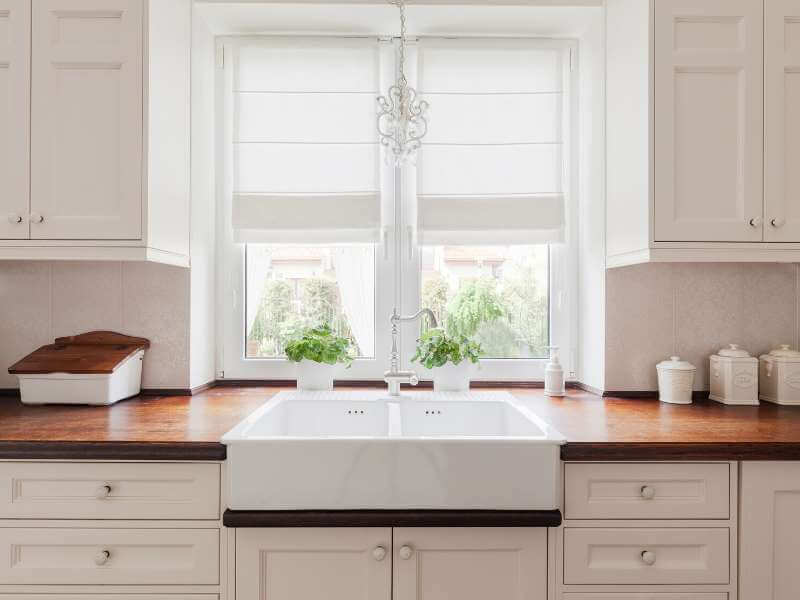 Old fashioned milk paint is the perfect way to give your existing cabinets a rustic makeover. It's inexpensive and easy to apply. Milk paint is non-toxic, natural, and biodegradable, which will let you breathe a sigh of relief every time you cook. It's completely safe for children, dishes, or any kitchen surfaces.
Choose a bright hue for a warm, charming ambiance or use a classic white to brighten the surface and add a pop of color with accessories. Finish the update by swapping out handles and knobs to make the cabinets look brand new. Before starting your project, read up on how to create a rustic look. But, don't worry, it's very forgiving for amateur painters.
•

Interior Door of Contrast
Believe it or not, everything in your kitchen is covered in food, oil, grease, and grime. Before you start any paint project, clean the wood thoroughly. An eye-catching color on a single surface sets the tone for a daring makeover, so paint an interior door a bold color to transform your kitchen.
Mimic the hue in small-scale accessories or apply the vibrant color in a graphic pattern on a shelf. The limited application of bright color will wake up a boring room and allow you to make a statement without going overboard.
•

Table and Chairs Creativity
Creativity is the only limit when it comes to painting a table and chairs. Create a modern aesthetic by giving the set a few coats of classic color, or add details by dipping the legs in a contrasting color. Purchase an inexpensive set and get creative with patterns and colors by applying layers of painter's tape.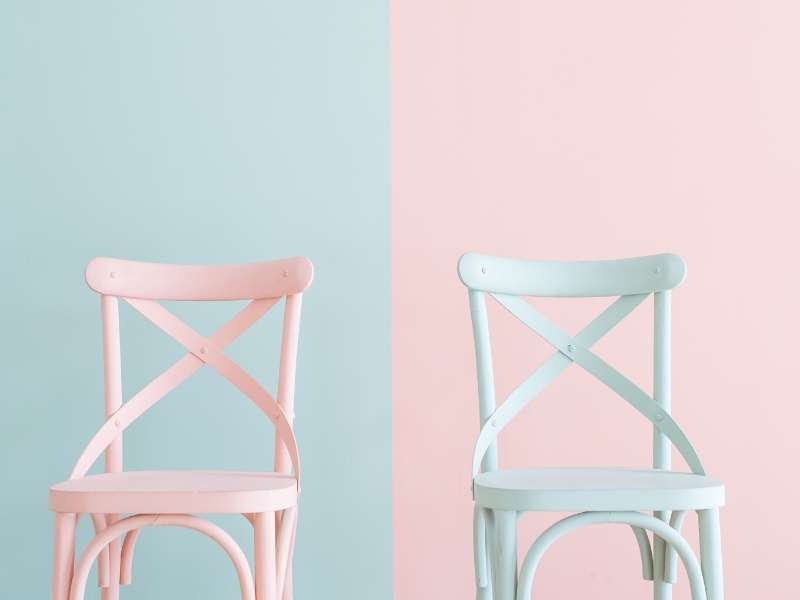 The key to a smooth finish is to sand the piece thoroughly before applying primer. Before sanding, clean the cooking splatters and kitchen oils off the surfaces, or you'll just push them further into the wood. If the primer bubbles after sanding, the surface isn't clean enough. Most surfaces will stand up to daily use with two coats of pigmented paint.
•

Floor Paint and Patterns
Make a magnificent statement with a custom floor design using paint. Depending on the layout of your room, paint can solve design problems by adding the illusion of length or depth. Paint a repeating geometric pattern like those on an area rug to liven up an entryway. Use a small, angled brush to create crisp, clean edges for your pattern and a larger one to fill in the hue.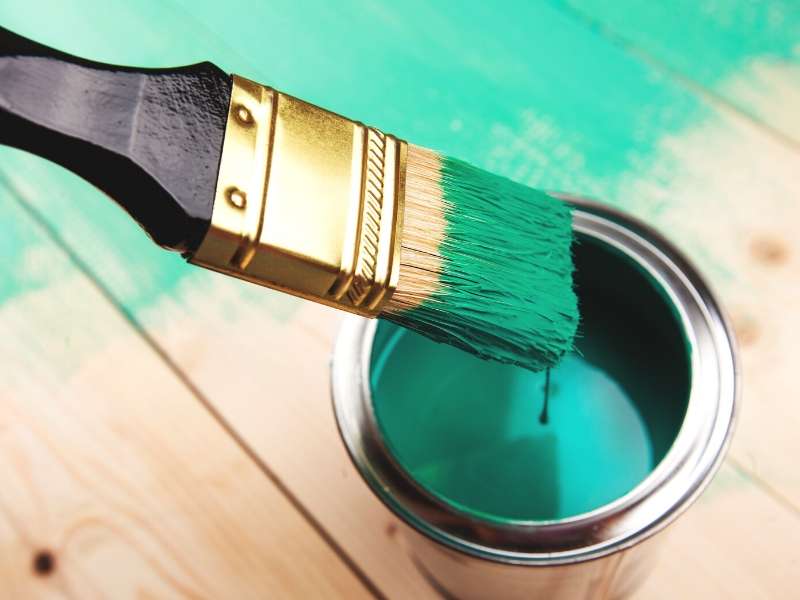 You can get creative with colors so that the floor appears to have inlays or exotic woods. For high traffic areas, apply two coats of polyurethane over the dried paint and add a third coat six months later.
Conclusion
There's no limit to what paint can do to makeover your kitchen. Whether you renew and modernize with black and white, or add a pop of color, paint is a powerful tool to transform a room. Consider using different glazes, paints, and finishes on your surfaces to turn something boring into a unique look and feel.
Other Posts You Might Enjoy:
The Right Kitchen Appliances to Enhance Your Interior Design
Heart of the Home • Your Kitchen Renovation
An Essential 5 Step Guide to Home Kitchen Remodeling
Share This Story, Choose Your Platform!