Pinterest… what an addictive site! We got sucked in this week and found some amazing ideas for baby nursery designs and baby room ideas.
(Click on any of the pictures and you'll be able to see the pins and can add them to your own boards!)
A Dream-Like Baby Nursery
This one just made us melt. Just a few pops of color and oversized flowers or poms on the ceiling made us feel like we just stepped into a baby girl's sweet, cotton candy dreams.
Baby Room Ideas With Classic Style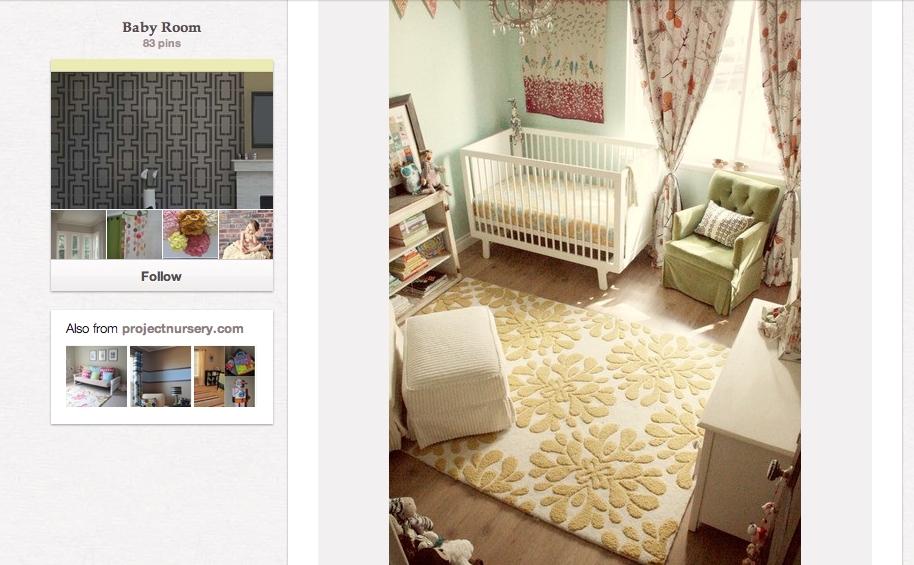 Who said a nursery had to be "cute"? If you have a traditional style and love classic designs, your baby's room doesn't have to be any different. We love the muted tones and clean lines that allow stunning elements like the rug really stand out.
A Minimalist Style for Baby Room Ideas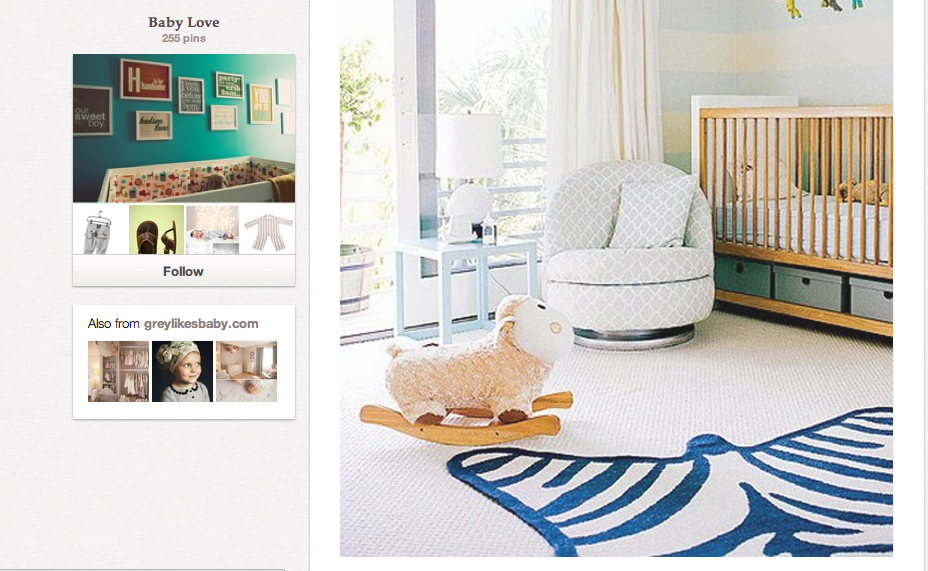 If minimalist design is more your style – check out this baby nursery! It's so simple that it's soothing and warm. We love that they are using the blank space under the crib for storage using matching boxes to hide all of the little things that baby needs.
Making a Custom Space for Baby
For you crafty parents – create a space that's unique for your new little one! This baby nursery is decorated with artwork from the family. Get everyone involved in these baby room ideas- Mom, Dad, big brothers and sisters, grandparents and more. Just offer a color pallet and let the creativity flow. Frame pictures in matching frames for a put-together look.
Thanks to our friends at PinFaves.com for helping us find these amazing baby room ideas!