Nursery design is the most special time for creativity within your home's interior. It's also is the best time of all to naturally instill the love of good design in your little one. So, let's take a look at some fresh, modern nursery ideas.
Fresh Modern Nursery Designs
Bright White and Black
This modern nursery exudes with cheer. The clean lines and multi-textures throughout combine to create a happy vibe. The little pendant hanging industrial type lamps in a group of three is the perfect lighting touch for this room. It's also brought down to earth with earthy light-toned wood for a Scandinavian feeling throughout.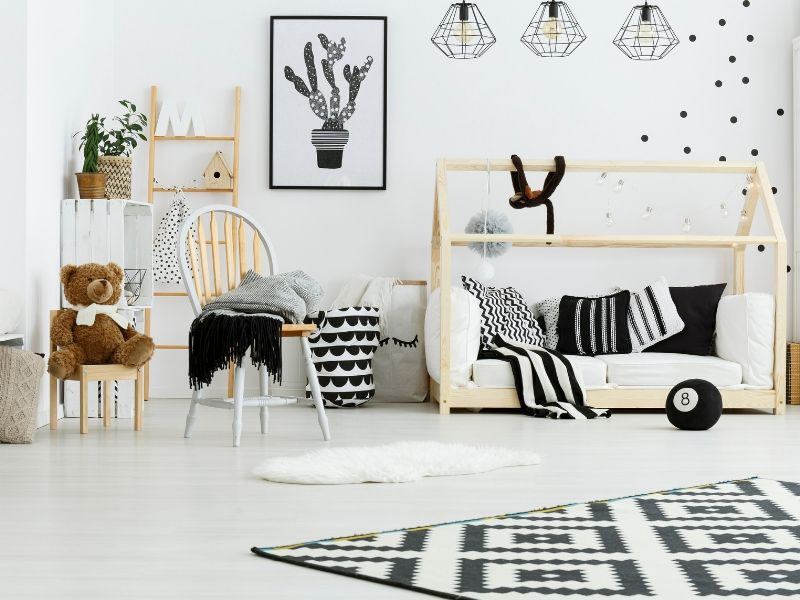 Bright White and Lavender
There's nothing that sends me to dreamland faster than a white and lavender children's room and this nursery is no exception. A lovely combination of floral and fantasy give this room an ethereal yet earthbound quality. Notice the dual purpose desk that also serves as a toy chest. But, it's the wall art that really makes this dreamy room come together.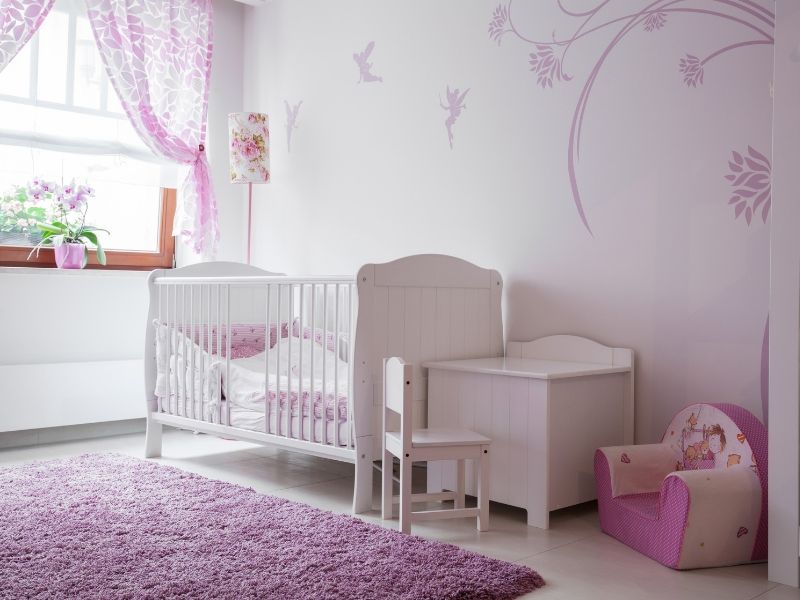 Bright Yellow and White
This room starts with the comfy chair for feeding and snuggling your baby to sleep, which is set near the little cradle with bright yellow bows with silvery polka-dot pillows. The bright pops of yellow exude with cheerfulness throughout the room. The chalkboard wall is perfect for a little budding artist and hopefully saves your other walls from crayons.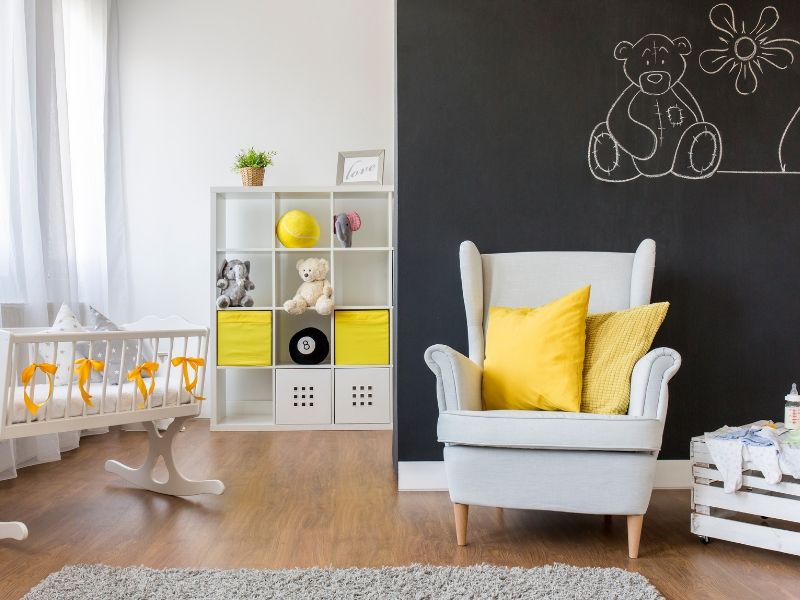 Dark Yellow and Grey
This is a change of pace for a nursery! If you want a fresh modern nursery design exuding with earthly texture, try this approach. The wall hangings keep this room grounded and warm against a dark slate gray wall and the crib in the same color. Moreover, the neutral window coverings gracefully complement and lighten the room and the standing brass floor lamp is a great touch.  But, we must not forget the beautifully designed child-size mid-century modern dresser.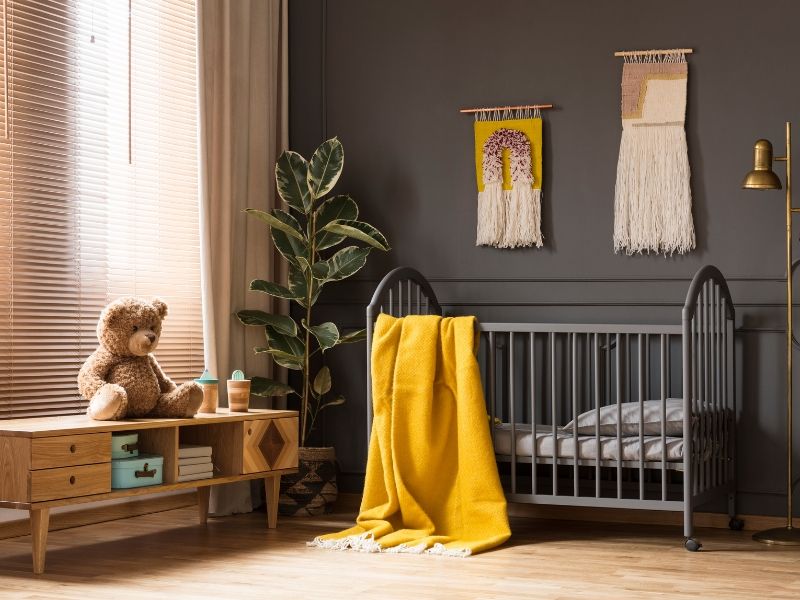 Make It Your Own
No matter what style or design you decide upon for your little one's space, remember to build safety into everything in the room. We hope you have found some inspirations from these designs that will take you forward with your own design. We've also included some links below for your further enjoyment.
All images courtesy of Canva
Other Posts You Might Enjoy:
3 Reasons to Throw a Children's Villain Costume Party
Children and Bathroom Safety; 4 DIY Tips
6 Ways to Choose the Best Child-friendly Neighborhood
5 Healthy Home DIY Projects for 2019
Share This Story, Choose Your Platform!