You only get one chance to make a first impression, and when it comes to your home's exterior, that first impression can be everything. Your house is your biggest investment, and you want it to look its best. Here are some tips to help you enhance the exterior of your home:
4 Tips to Enhance Your Home's Exterior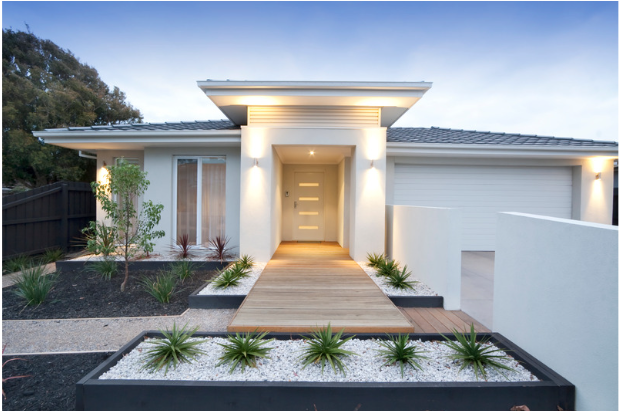 The roof is the first thing people see when they look at your home's exterior, so it's essential to ensure it looks its best. A new roof can do wonders for the exterior of your home, making it look newer and more attractive.
If you're looking for a way to improve the exterior appearance of your home, consider repairing or replacing your roof. You'll be able to enjoy many benefits from doing this with the help of Niagara Roof Masters, including:
Improved Curb Appeal

: The first thing people see when they look at your home is its exterior, including its roof. A new roof will give your house a fresh look and make it more attractive to buyers if you ever decide to sell it.

Increased Value

: A roof can add several thousand dollars to the price tag of your home, especially if you're planning on selling in the near future. This means that repairs will be an investment instead of a financial burden.
A home's roof can also increase the value of your home by as much as 15 percent. This makes it an excellent investment for those considering selling their homes in the future.
The front door is the first thing people see when they come to your home, so making an excellent first impression is essential. This is where you can make an expensive statement or stick with something simple and affordable.
A well-designed front door can make a home look more welcoming, while a shabby door can send the wrong message. If your existing door looks worn or faded, consider replacing it with a new one. A new door will give your home's exterior an instant face-lift at a fraction of the cost of other exterior improvements. There are many styles of exterior doors to choose from, so take some time to browse online catalogs and visit local hardware stores. This way, you can find the best one that fits your style while complementing the rest of your house.
Paint the Home's Exterior
There are many reasons to paint the exterior of your house. The biggest reason is to cover up unsightly stains or chipping paint. Paint helps to protect your home from the elements like rain, snow, and sun damage. It also protects against insects such as termites that can eat away at wood siding and trim on your home.
Paint also makes a big difference when it comes to curb appeal. If you want your home to stand out in the neighborhood, painting it can be one of the best things you can do for yourself.
The cost of painting will vary depending on how much paint is needed and what type of paint you use. If you're painting an entire house, it'll take several coats of paint before the job is complete, so plan on spending much more than if you were painting one room or just one wall.
Your yard is one of the first things people see when they come to your home. Make sure it's well-maintained, clean, and beautiful. A well-landscaped yard can boost the value of your home and increase curb appeal.
Landscaping also helps keep your property protected from Mother Nature's wrath. If you live in an area that experiences high winds or heavy rain, consider adding plants resistant to bad weather conditions.
A good landscaper can look at your property and determine what plants would thrive in the area without taking over too much space. They can also advise you on maintaining them so they continue looking their best throughout the year.
Final Thoughts
You've decided to make your home look better. Now it's time to take action. Start by planning how you want to improve your home's exterior appearance, and then get started on that plan.
The best part? You can start small and keep improving it over time if you'd like! You don't have to do everything at once. You can work on a few things at once or put them off until later, according to your schedule and budget.
Remember, your home is an investment in your future. Treat it well with regular maintenance and upkeep so that it looks great for years!
Other posts you might like:
5 Ways to Improve Your Curb Appeal
4 Top Tips to Give Your Property Curb Appeal
6 Curb Appeal Projects That Add Value to Your Home
Share This Story, Choose Your Platform!