Your property curb appeal is just as important as the interior. Of course, this is also true even if you do spend most of your time inside your home. While the interior design has a big impact, the exterior design enhances your enjoyment of the property and even increases its value. 
If you want to maximize your home's curb appeal, take a look at these four top tips and start overhauling your exterior design today:
Your Essential Guide to Improving Property Curb Appeal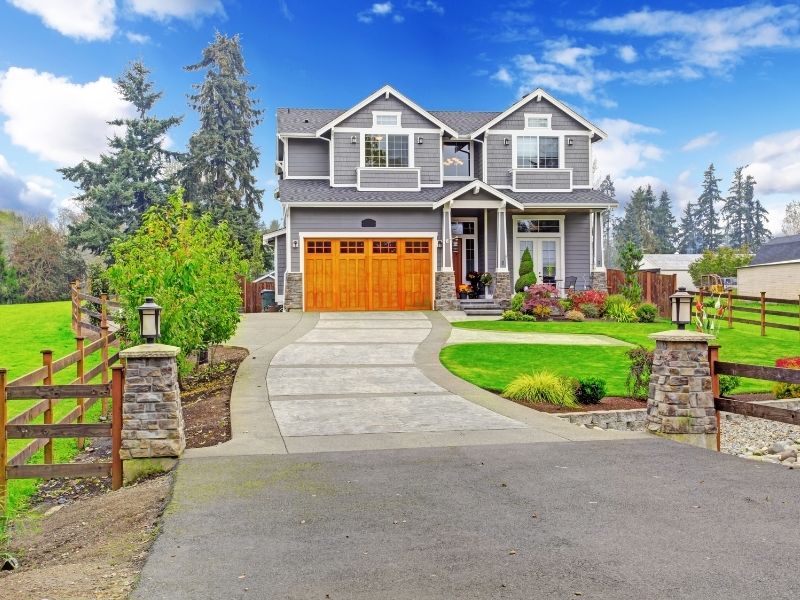 1. Replace cladding or rendering.
The style of your property curb appeal will largely depend on the materials used to build it. However, decorative cladding and rendering can be added to achieve the aesthetic you're after. By replacing the existing materials with something new, you can give your home a facelift and instantly boost its curb appeal. 
Also, if you're happy with the current style and the materials are still in good condition, repainting or resurfacing is a viable option. Depending on your experience (and confidence!) this might even be a home improvement project you want to tackle yourself. 
2. Use walkway designs.
Installing paths and walkways increases the function of your garden but also makes it safer to get around. However, these aren't the only benefits that come from installing walkways and pathways on your property. With the right design, you can transform the exterior of your home and grow gardens that complement your property. Take a look at how you can spruce up your walkways with these plant and landscape design ideas and start planning your exterior redesign now. 
3. Install new windows.
The windows of your property have an important structural role, but they also have a major impact on the aesthetic of your property. The window frames and fittings you choose can significantly increase the curb appeal of your home and increase its value. So be certain to think about the returns that this type of investment offers. 
In addition to giving your property a new look, new windows also offer benefits. In fact, triple-glazing mitigates external noise and increases thermal efficiency.
4. Make your entranceway a feature.
You pass through your front door many times each day, and this is what your visitors see first. This means it's worth making a feature out of it! By using exterior lighting, plants, and a canopy, you create a welcoming entranceway that acts as a focal point for your exterior design. 
Why does curb appeal matter?
When it comes to property curb appeal, keeping the exterior beautiful ensures awarm feeling every time you return home. Furthermore, a property's curb appeal affects its value, so keeping the exterior design up to date is the perfect way to protect your investment.
If you have any questions or suggestions, we always love to hear from you in the comments below. Also below are links to more enjoyable and useful articles about ALL things DESIGN for your home or business.
Images Courtesy of Canva.
Other Posts You Might Enjoy:
Placement of Indoor Water Fountains at Home: Dos and Don'ts
2 Types of Fences that Cause Problems for Wildlife
Declutter Your Home for a Welcoming Environment
Share This Story, Choose Your Platform!