Increasing the value of your home is always a good idea, but it isn't just the interior that you need to consider. In fact, your curb appeal goes a long way towards first impressions. The front of your house is like the cover of a book and prospective buyers are going to judge it. So, without a doubt, it's highly important you continually work to improve your curb appeal.
Whether you are thinking of selling your home or not, you must stay on top of things. It is easier to maintain a quality home than it is to fix the problems at once when you decide to sell. So, it's a fabulous idea to improve your curb appeal and stay on top of it. Therefore, today we are listing five relatively easy suggestions to improve your curb appeal!
Improve Your Curb Appeal with These 5 Suggestions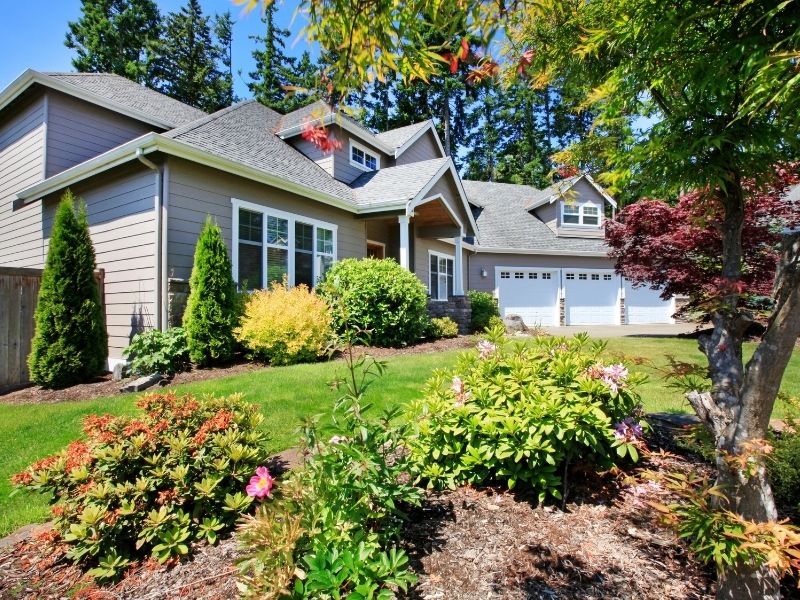 1. Update Your Roofing
Let's begin with something you probably don't pay too much attention to, your roof. It may not be the most decorative part of your property, but it serves an essential purpose. You might not notice all the signs of wear and tear, but a passerby will, so it's crucial to stay on top of maintenance.
You may even look to new materials to improve your curb appeal. Whether it is clay tiling or steel slats, your roof can add a lot to your home.
Metal roofing Fort Collins provides numerous homeowners with durable protection from the elements. Metal roofing is increasing in popularity due to its versatility and longevity. Prospective buyers want something that lasts, so don't skimp on quality!
2. Show Your Garden Some TLC
This is a big one. If you possess a large front yard, you need to show it some affection to improve your curb appeal. You don't need to have the most incredible green fingers in the world, but a little attention goes a long way. What's more, you don't need to recreate a botanical garden, but removing weeds and adding some planters can be highly effective. 
3. Repaint Your Doors and Windows
This is a prime example of easily forgotten details with a significant impact. Peeling and chipped paint on doors and windows is not inviting. By adding a fresh new coat, you give your home a facelift. You can make this update even more effective if you decide to use a different color. That extra pop might catch the eye of a buyer!
You don't need to break the bank repainting everything. Focusing on points that naturally catch the eye, such as doors, windows, and frames, is more than enough.
4. Add Some Decorations
We aren't talking Halloween or Christmas decorations here (though if it's that time of year, go crazy!). But some additional accessories might effectively change the appearance of your home.
Wreathes, hanging baskets, or additional lighting are small but effective decorations. Try not to go overboard, as this can look tacky, but extra details show that you care for your home. Also remember, for this kind of thing, Pinterest is your best friend.
5. Pick Up the Pressure Washer
Last but certainly not least, keep the front of your house sparkling. Your home loses a lot of its shine over the years, and it happens so subtly you may not even notice.
However, one spray of a pressure washer and that original sheen comes back with a vengeance. Your driveway, decking, or patio will look brand new, even if they are years old.
In conclusion.
Right or wrong, first impressions go a long way, so your house needs to look its best outwardly. However, you don't need to spend enormous amounts of money to make some significant improvements. Get creative, work with what you have got, and remember that all of your efforts will pay off once you decide to sell!
If you have any questions or suggestions, we always love to hear from you in the comments below. Also below are links to more fantastic articles about ALL things DESIGN for your home or business.
Images Courtesy of Canva.
Other Posts You Might Enjoy:
4 Top Tips to Give Your Property Curb Appeal
6 Curb Appeal Projects that Add Value to Your Home
8 Inspired Curb Appeal Ideas to Dress Up Your Front Porch
Share This Story, Choose Your Platform!